When building a new home, deciding on the exterior roofing materials is just as important as what is inside. So, what is a cedar shake roof, and is it the right choice for your home? Let's read on.
A cedar shake roof is a square or rectangular roofing material made from natural cedar wood that is a durable alternative to shingles. This material comes in various colors, thicknesses, and styles to suit many homes. The three most common sizes for cedar roofing include:
How a Cedar Shake Roof Differs From Other Roofing Materials
Each type of roofing material will have its benefits and disadvantages. Therefore, knowing what makes cedar shake roofing unique can help you decide if it will work for your circumstances.
Cedar shakes and cedar shake shingles bring a classic and stylish appearance to any building. In addition, they carry several benefits when homeowners choose this material over other less expensive options, like shingles. So, how does this natural material differ as a roof option?
How Cedar Shake Shingles and Cedar Shingles Are Made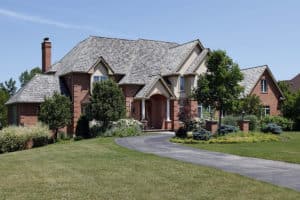 When exploring cedar roofing materials, homeowners will face choices of cedar shake shingles or cedar shingles. Unfortunately, these two terms are not synonymous, as shakes will vary from shingles in manufacturing for different results.
No matter which cedar shake roofing style you choose, the manufacturing process includes cutting along the wood's grain to ensure less waste and avoid unwanted splitting or warping. Next, removing the bark and imperfections provides a more aesthetic appearance to the wood planks.
Cedar Shake Shingles
The most significant difference when making cedar shake shingles is how they are hand-split to provide a rustic look. Therefore, this material is not uniform and often has irregularities preventing them from laying flat once installed.
Cedar Shingles
In contrast, cedar shingle materials are machine-made. As a result, they are evenly tapered and have crisp, clean edges for an attractive appearance. However, cedar shingles are thinner than shakes, which can make them less expensive and less durable overall.
When manufacturing cedar shingles, two methods are available: straight-split and taper-split. Straight-split shingles will provide an even thickness, while taper-split models are cut into a tapered end on one side. In addition, many manufacturers offer three grades of shingles, including:
Common-grade
Selects (80% straight grain cut, 20% common-grade)
100% straight grain
Common-Grade
Common-grade cedar shake shingles are the least expensive natural wood option. Consequently, they can include various cuts and have discrepancies that will reduce durability and longevity.
Selects
Choosing selects for a cedar shake shingle roof will give homeowners a mix of common-grade materials and 100% straight grain cuts. Although they will typically be higher quality, there still could be pieces that will warp and split. Selects are more expensive than common materials but less than premium options.
100% Straight Grain
For many homeowners choosing cedar shingles, 100% straight grain is the most expensive option. However, this material is the most durable and will lay flat on the roof with less chance of curling, warping, or splitting.
On average, all cedar shingles will lay more flat on a roof than shakes and provide a more uniform look to the roof. This material is less expensive but will require more maintenance to help it last against extreme weather conditions.
Pros and Cons of Cedar Shake Roofs
Cedar shake roofs will have advantages over some other roofing options and include some drawbacks. Knowing the pros and cons of cedar shake roofing can provide vital information for homeowners exploring this roofing material option.
Pros
Durable, long-lasting natural materials
Lightweight alternative to other roofing materials
Rustic, classic appearance
Biodegradable
Energy-efficient roofing solution
30 to 50 year lifespan
Resist UV damage and harsh weather conditions
Used in combination with other roofing materials
Cons
Requires routine water-repellents
More expensive
Susceptible to mold and mildew
Can attract pests
Carries a low fire rating
Damage repair or partial replacement is more challenging
Can discolor over time
Is a Cedar Shake Roof Worth It?
Choosing cedar shake roofing for your home will take some consideration. If you are on the fence about what materials you should use, exploring these elements could help you make a choice.
Budget
What is a cedar shake roof budget? How much are you budgeting for a roof? Typical cedar shake roofing will cost between $600 and $670 per roofing square for materials and installation.
Adding Protection
Are you willing to keep up with regular protective treatments? Cedar shakes require routine applications of fire and water repellents and fungicides to keep them in prime condition for protecting your home.
Nearby Vegetation
Is your home close to nearby trees? In small yard spaces, homeowners must trim long tree branches back to avoid any damage to the roofing materials from falling branches or excessive moisture buildup.
Regular Maintenance
What is a cedar shake roof maintenance plan? Are you comfortable with routine cleaning? Homeowners will need to regularly clean off any debris, such as pine needles, leaves, and sticks, to prevent developing mold and mildew, and keep water moving away from the surface.
Longevity
What timeline are you looking to get from your roofing materials? Cedar shake roofing materials can last 30 to 50 years, depending on your local climate and how well you keep up with routine maintenance and treatments.
Resale Value
Are you looking for a way to improve your home's resale value? Adding a cedar shake roof can increase the overall value and give your property more curb appeal if you consider selling in the future.
Choose a Cedar Shake Roof to Suit Your Home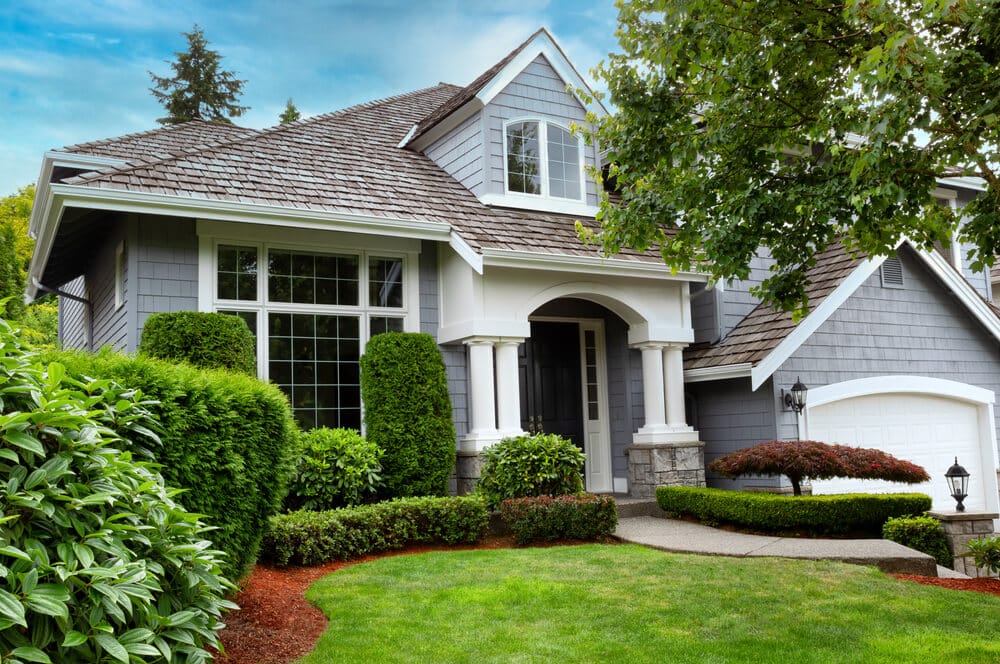 When exploring roofing options, homeowners have a multitude of materials. Asking what is a cedar shake roof will give you information about this natural wood product that is suitable for many home styles.
Once you know how to care for cedar shake roofing, it can be a terrific choice that can provide an aesthetically pleasing look and withstand weather conditions while regulating the temperature in your home. Contact Perfect Exteriors today to find out if a cedar shake roof is right for your home.