Your roof plays an important role in protecting your home, so it's important to provide it with the best-quality repair and maintenance services. One way to do this is to hire a reputable roofing company that will execute the job flawlessly the first time. In addition to confirming a certain company's experience and certifications, you'll need to check their client reviews as well. Perfect Exteriors of Minnesota, the leading roofing company, explains why: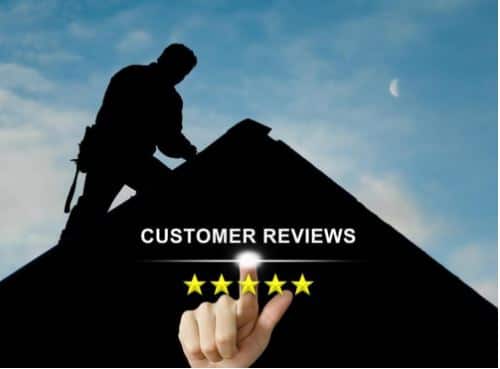 Why Reviews Are Important
A contractor's client testimonials give you a detailed and accurate account of how they provide service, so you know what to expect if you choose to work with them. This also helps assure you that they will provide exceptional results. Client experiences are also the best way to determine whether a product actually performs as advertised. They can tell you the changes that occurred after the product was installed. Once you know how it works, you can make a sound decision.
At Perfect Exteriors of Minnesota, we understand how important it is to give excellent services and receive positive reviews, which is why we strive to offer the very best. We carry roofing products from GAF, one of the pioneers in the roofing industry, and undergo the necessary training to ensure that each one is installed correctly.
What Our Clients Are Saying
You can view our client testimonials on our website, but here are what a few of them had to say:
"Perfect Exterior provided excellent service. They handled all the issues with our insurance company and made it virtually hands free… They are very knowledgeable and know their work. We were very satisfied and have gone on to recommend them to friends and family."
"When they first meet with you, they'll fully explain the process, handle the bulk of communication with your insurance company and make sure you're fully aware of everything going on… I had a couple of concerns when they were done, and they were dealt with immediately, without hassle… I've worked around the construction industry for over 20 years and can tell you this is a great company to work with. You can't go wrong!"
Perfect Exteriors of Minnesota takes pride in consistently receiving positive reviews over the years. This is because no other roofing contractor can match the quality of our materials and workmanship. To learn more about our various services, call us today at (763) 271-8700. You can also request a free estimate. We serve Minneapolis and the surrounding areas in MN.