When replacing your old commercial roof, you need to look for quality options to get the most out of your investment. If you're in the market for a new roof, Perfect Exteriors of Minnesota recommends that you look for these features: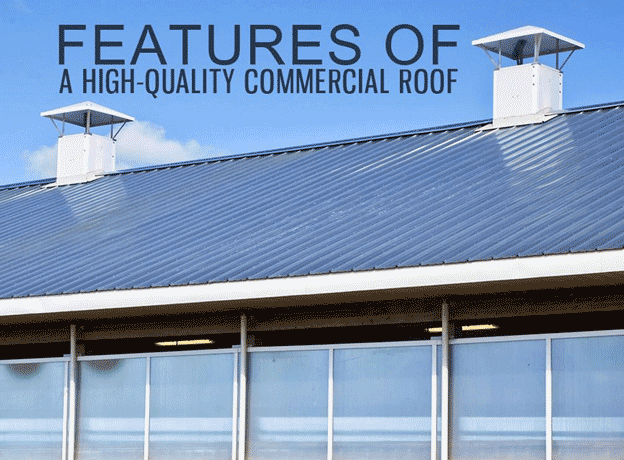 Durable Against Any Element
The roof serves as your main shield against the elements all year long. With this in mind, you need to look for a strong material for your commercial property. Thermoplastic olefin or TPO is one of the popular materials on the market because of its performance and cost-effectiveness. It resists bacteria and debris buildup that cause premature damage. This type of commercial roofing in Minneapolis, MN, also resists high winds, intense heat, and cold temperatures.
Environmentally Friendly
The state's landfill waste mainly comes from construction debris. To help reduce this waste, you should invest in recyclable materials like metal. This has at least 25% recycled content and can be reused after its service life. Manufacturers can also rework old TPO roofing to make another bottom ply of the same material.
Energy Saving
Aside from windows in Maple Grove, MN, roofing is also a great energy-saving investment. Both metal and TPO have reflective properties that reduce energy consumption. The former has a cool pigment technology that reflects heat instead of absorbing it. TPO, on the other hand, reflects UV rays and reduces heat island effect.
Aesthetically Pleasing
Your business also needs to look presentable for your clients, and you can do that if you have the the right roof type. Metal comes in different styles, textures, and colors that can complement any building style. It can also mimic other roofing materials such as tile, shingles, and slate.
Long Lasting
Roofing materials have different life spans. It pays to invest in a long-lasting material that requires little maintenance. Contractors call metal a once-in-a-lifetime investment because of its low life cycle cost. It can last up to 50 years or more without the need for too much maintenance or repairs.
For your next commercial roof replacement, make sure you look for these features. Perfect Exteriors of Minnesota can help you get the right material that meets your needs. We have a list of metal, rubber, and built-up roofing materials that you can choose from. We can also help you upgrade your windows, gutters, and siding in Maple Grove, MN.
If you want to learn more about our commercial roofing options, call us today at (763) 271-8700. You can also reach us through our contact form.