If you're looking for a roofing company, look for one that has a GAF Master Elite® contractor license. The latter guarantees that you are paying for quality products and services offered only by 3% of all roofing companies in the country. Here are the requirements to determine if the company you're eyeing is licensed by GAF.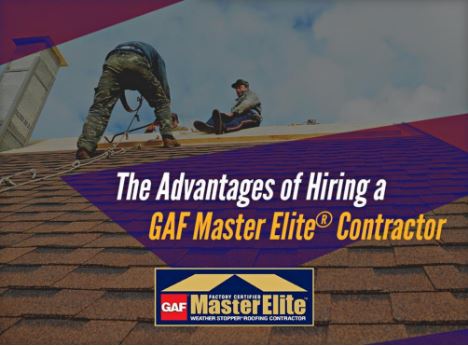 Insurance
The company must have workers' compensation insurance to cover injuries and general liability insurance to cover accidental damage to property.
Experience
The company must have a good reputation when it comes to roof installation in the community.
Training
To become a licensed contractor, they'll need training in installing GAF products. After getting the license, the company must continually train their team for new releases and upgrades.
Licenses
The company you want to hire must also have license in the territory, state or province in which they operate.
Once you see that the roofing contractor you want to hire fulfills the requirements for GAF, the smart thing to do is hire them. Hiring a company that has the license and certification has several advantages, including the following:
Exceptional Service
A Master Elite contractor gives you first-rate services, whether it is for installation or repairs.
Only Quality Products
Getting the GAF Master Elite license makes sure you get top products that are durable and long lasting, such as the Perfect Exteriors of Minnesota, Inc., asphalt and metal roofing as well as cedar shake to name a few.
Excellent Warranties
Licensed companies provide warranties that are longer than usual or cover more aspects of the service and products sold.
When you choose Perfect Exteriors of Minnesota, Inc., you get for what you pay. We offer only top-quality systems and materials that address different roof problems. Our team also has the experience and licenses to support our claims.
If you need more information about the products and services we offer, give us a call at 763-271-8700. Visit our homepage, and fill out the form to get a free estimate. We serve the Minneapolis, MN, area and surrounding neighborhoods.