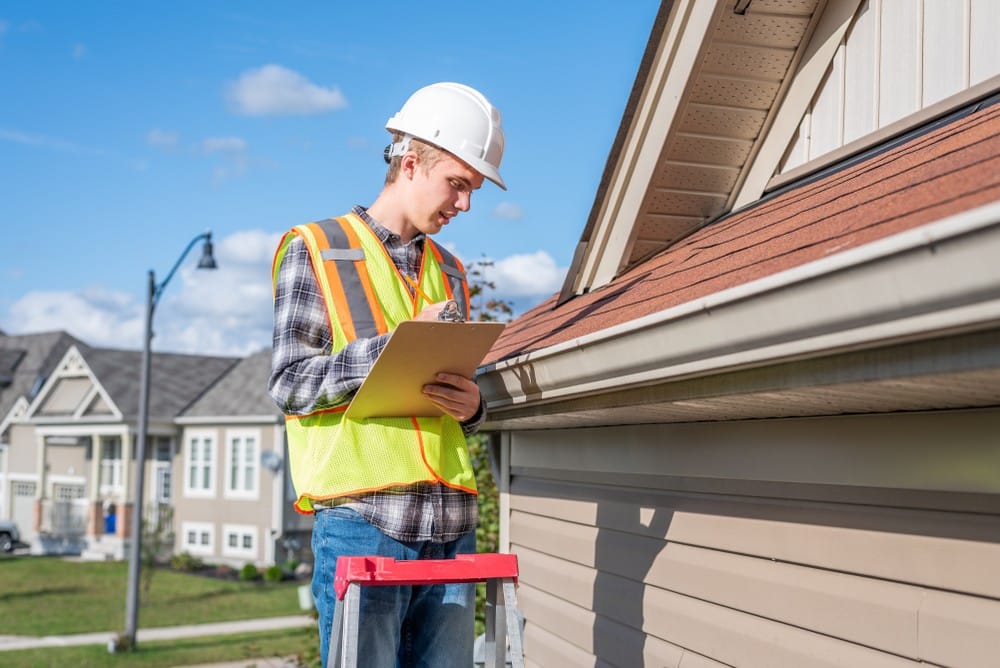 Your roof is one of the most critical parts of your home as it protects the interior from the elements. Of course, you'll want to take good care of it. Extreme weather can damage your roof incrementally, from dripping rain, piles of snow, or even windy days.
Leaks and other issues can cause extensive damage to your house's structure, but regular roof inspections can prevent these problems from taking hold. There's no need to wait around until you spot a leak—get a roof inspection periodically to keep your house in the best shape.
How Often Should You Have a Roof Inspection?
As a homeowner, you can keep an eye on your roof and look for missing shingles and apparent damage. You can also check inside the attic for signs of leaks. But you need a professional to check the overall integrity of your roof. As a preventative measure, it's best to schedule a roof inspection every year.
Regular roof inspections keep you well-informed about the status of the roof. You'll have a good idea about any repairs needed and an estimate of how long you have before needing a new roof. A roof inspection can give you valuable insights about your chimney, gutters, fascia, and any structural problems, too.
The best time for a roof inspection is before winter weather kicks in. Cold temperatures can negatively impact shingles. If the inspector needs to replace shingles, they'll want to do it before it gets too cold to ensure they seal properly. They also don't want to work on icy roofs, given the associated dangers, so planning a fall inspection gives you time to complete necessary repairs.
You might also want your roof inspected if you experienced bad weather, including:
Hailstorms
Heavy rain
Snow or ice
Strong winds
Perfect Exteriors provides free roof inspections after storms. If you're a homeowner in the Twin Cities and surrounding area, you can contact us for an inspection and affordable, quality repairs completed by roofing professionals.
What Is Involved in a Roof Inspection?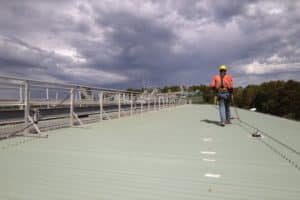 A roof inspection checks your exterior for everyday wear and damage, looking for anything unusual that might suggest an underlying problem. Your inspector will also keep an eye out for issues with bacteria or mold growing on the roof. That growth is harmful to your health and the integrity of the roof.
All of these roof inspection checks deal with four factors:
Structure
Material
Interior
Workmanship
The structural roof inspection focuses on the roof planes to ensure they're sturdy. Uneven roofing can mean the wood is rotting beneath the shingles. A roofer will extend their checks to your soffit, fascia, gutters, and chimney. Exterior walls are part of the roof inspection because leaning walls can lead to roof damage.
The material inspection ensures the shingles are still in good shape. There should be no deformity on the shingles that could allow leaks to form. Your roofer will check for moss, rust, stains, and missing fasteners. In addition, they will closely examine the seals around vents to ensure there's no chance of leaks at those sources.
The interior inspection involves your ceiling, attic, and walls. Any signs of leaks, rotting material, or mold can mean your roof isn't in good shape. An annual roof inspection helps keep your entire home in great shape because you'll identify any possible problems before they impact your structure or interior.
Workmanship inspections check to see that everything is properly installed. Their roof inspection will look for aligned and securely fastened shingles, which help provide a solid roof structure. The flashing around vents, chimneys, and skylights needs correct sealing. Quality workmanship prevents leaks, damage, and deterioration.
How Much Does a Roof Inspection Cost?
The cost of a roof inspection will vary depending on factors, such as:
Size of your home
Age of your roof
Where you live
Roofing company's policy
The average price of a roof inspection in the United States is $215. However, the cost can range from as little as $75 to $600, depending on the above factors. You'll want to work the roof inspection figure into your annual budget. It's better to pay for a yearly inspection instead of spending your savings on repairs or a new roof due to preventable damage.
You can contact Perfect Exteriors for a free estimate. Our professional roofing contractors can install and replace shingles, maintain gutters, and make storm damage repairs. We're experienced with asphalt shingles, cedar shake roofing, and metal roofing.
If you're scheduling a roof inspection because you suspect there's weather damage, contact us for a free inspection. We also have experience working with insurance companies to ensure they file the claim to give you the full coverage you need.
How Long Does a Roof Inspection Take?
The length of a roof inspection depends on your roof's age, home size, and the reason for the examination. For example, an annual inspection might be more streamlined than a review after a bad storm.
Ease of access can also influence how long the roof inspection takes. After all, the professional needs to get to all areas of your roof, even if you have trees overhanging or debris on the roof. But they need to prioritize their safety, so they take their time, especially on multi-level houses and steep pitches.
A roof inspection can last anywhere from 45 minutes to several hours. Inspectors take plenty of time to visually examine the roof and get into your attic to check the ceiling and roof. As your roof ages, the roof inspection will take longer to ensure it's still in good shape and not at risk of damaging the rest of your home.
Get a High-Quality Roof Inspection Today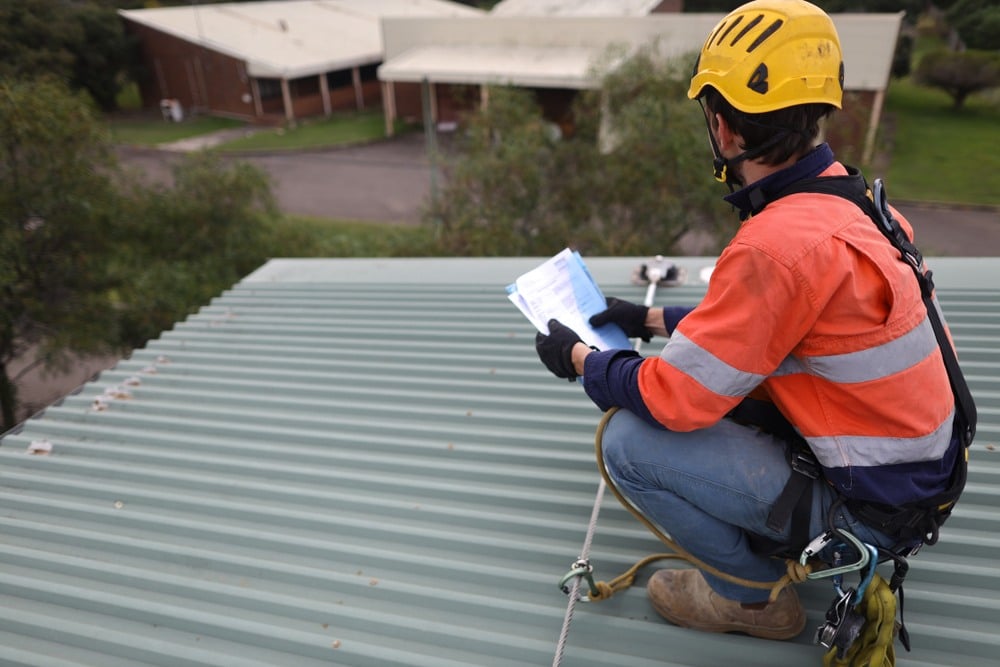 At the end of your roof inspection, you'll get a full report about the quality of your roof. Any structure less than five years old is usually fine after an annual inspection.
Roofs closer to ten years old or older might need substantial repairs. Always complete the repairs before winter weather starts and cause more damage to your roof and overall property.
Contact Perfect Exteriors today for routine roof inspections, gutter installation, storm damage, and more. We're proud to serve the Twin Cities and the surrounding areas in Minnesota.