Are you having roofing troubles? Hiring a roofing company is the next step if you have a leaky roof, problems with shingles, or other roofing concerns. You might then wonder what questions to ask the roofer.
Let's consider some important questions to ask a roofer during an estimate.
Why You Should Identify Questions to Ask Your Roofer
To ensure a smooth roof repair or replacement process, you'll want to ask more questions than just the price. Asking the right questions about your roof will benefit you and your home in various ways. Your questions will serve to:
Address any of your concerns
Avoid miscommunication
Understand the situation
You want the roofing company to review any concerns you have. For example, if you need help with metal roofing, you'll want to ask questions about the company's previous metal roofing experience, the benefits, and any potential disadvantages.
Your questions to ask the roofer can also help avoid miscommunication. If the roofing company plans to fix your shingles, you want them to arrive promptly, work efficiently, and ensure they have all the materials needed for the job. You can better understand the repair or replacement timeline and what you should expect throughout the process.
It never hurts to ask questions before they start working on your roof. Then, you should work hard to go through that information, find out what the contractors want, and tackle everything necessary to fix, replace, or get a new roof on your home.
Key Questions to Ask Your Roofer
Now that you understand why you should ask questions before hiring a roofer let's look at which questions will help you communicate your goals and allow for a more smooth process.
What Does the Process Include?
The first question to ask a roofer is what the roofing process will include. Do you need a full roof replacement or a few shingles replaced? Will these repairs eliminate any leaks inside your home? You'll want to know if the roofing process includes gutter installation or similar services.
You'll also want to know what they'll do to your roof as they go through it. Ask them for the details, ensure they know what to cover, and ask questions about further services you may require.
The more thoroughly you understand the roofing project, the more you'll be able to avoid unexpected charges.
Tell Me About Your Company
Beginning the list of questions to ask a roofer, you'll want to start with background about the company and the business. How long has the company been in business? Who owns the company, and for how long?
You'll also want to ask if the roofing company is local. If they are, you can ask about local homes you can go see to assess the work they did.
It's always a good idea to ask for references as well. Are there past customers you can speak with regarding their roofing experience with this company?
When Do You Plan to Work On My Roof?
Next, you'll want a timeline of the repairs to understand what to expect. You'll want to know what month or season the company thinks is the best time to complete the repairs. You'll also want to ask about the hours you can expect them to work on your home. If you work from home, you'll need to establish an alternate plan for the days of construction.
Understanding when the roofer expects to begin work and how long the project will take can determine a general timeline. The length of the project, the materials involved and the process all factor into the cost of the estimate.
While it may not seem prevalent, you don't want to overlook it and leave yourself confused.
Do You Need Me There?
Sometimes, you must work your schedule around roofing companies to ensure they cover your needs. They may need you to approve parts, gain access to the roof from the inside, or easily communicate with you about any potential problems.
If you have a busy schedule, you'll want to know if the roofing contractors will need you home. You'll also want to determine if you need to be available while they work on the roof so there is no difficulty contacting you with a question.
Some people overlook this detail, so always ask about it and get a schedule beforehand, so you won't run into problems concerning the roof repair and estimate.
How Long Will the Process Take?
Scheduling and understanding the roofing process will factor into the question: how long will the process take? For example, will they be gone after two hours, or will it take all day? On the other hand, should you expect them to work on your roof for a few hours a day but throughout the week?
Since this point varies based on the roof, materials, and extent of the repairs, you'll need to ask about it. On top of that, time plays a significant role in pricing, so you'll want an accurate estimate of pricing.
You'll also need to know since roofing companies can become noisy as they work on your roof. So if you have any plans at home, you may want to hold off until they finish.
Can You Give Me a Written Estimate?
You should seek a written estimate from a roofing company if possible. Even though the price can vary, you'll know the terms and everything you should expect. You can also use the estimate to confirm what they plan to do.
A written estimate will detail the work included, the materials the company expects to need, the process, the potential timeline, and the estimated cost.
Seek Help With Your Roof Today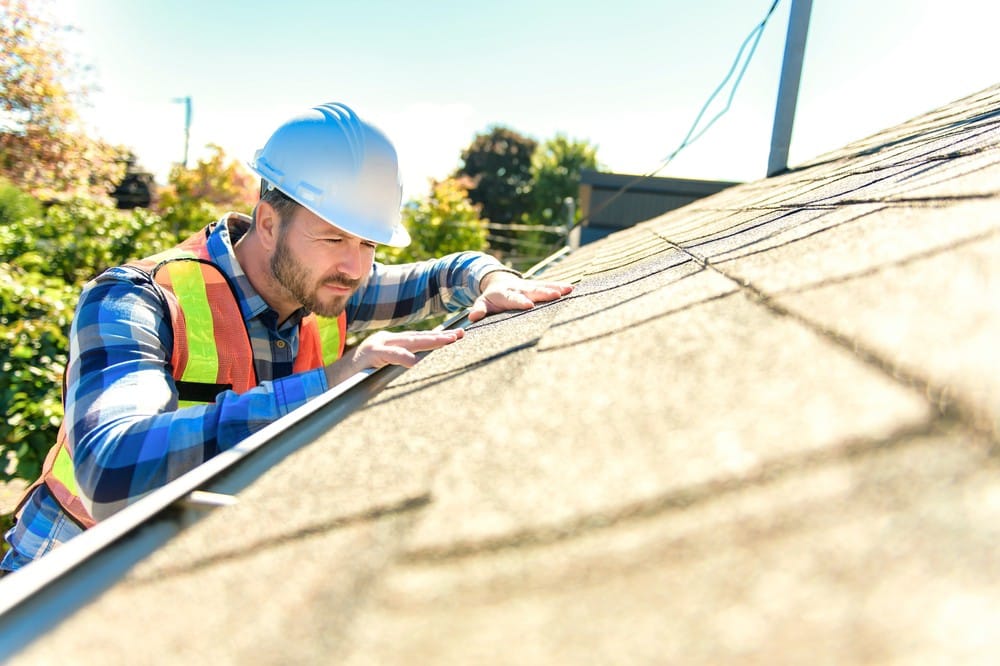 As you identify questions to ask your roofer, you can keep yourself informed about the process and avoid any unexpected fees. Do your best to remember those questions, bring them up, and keep track of what your roofer says to maximize the project.
If you require assistance concerning your roofing needs, you should contact us today to address your situation.