Just like a mountain range has valleys, the intersections of roof angles also have valleys. The slopes of the roof drain water to the valleys, where it flows into the rain gutter. Because roof valleys channel water, these areas experience significant wear and tear, especially in Minnesota, where we experience extraordinary year-round weather.
Whether you experience rain, snow, leaves, or sunshine, your roof has to function at its best. Perfect Exteriors is here to help ensure you have a professionally installed roof valley to keep your home or commercial space safe from weather damage.
Roofing experts use a few techniques to finish a roof valley. Some choices have better curb appeal, functionality, and costs than others. Learn the difference between an open and closed valley roof and discover the winner in the battle between open valley vs. closed valley below.
What Is an Open Valley Roof?
The main difference between open valley vs. closed valley roofs is their structure. To make an open valley roof, a roofing contractor places a metal liner down the valleys of your roof. Open valley roofs are visible from the street as long metal runners tracing the inner contours of the roof.
Open valley roofs have the best performance out of all roof types because the durable metal roof runners stand the test of time and weather. Metal allows water and debris like dirt or leaves to slip down the sides of your roof into the rain gutter. Plus, metal is a more durable material with a longer average lifespan than asphalt roofing shingles.
Pros
Durable and long-lasting
Smooth surface for less water or debris buildup
Low maintenance
Cost-effective
Cons
Higher installation and material costs than closed
Visible from the curb
What Is a Closed Valley Roof?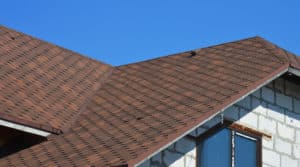 As for the closed valley side of the open valley vs. closed valley debate, closed valley roofs create the illusion of an invisible roof valley by overlapping asphalt shingles and creating a channel for water to seek as it falls down the roof.
With closed valley roofs, the roofing contractor will place the first layer of shingles down, leaving a few inches of space on each side of the valley. Next, they'll put a second layer of shingles, connecting both sides seamlessly. From the curb, it looks like the shingles line up. However, up close, you'll see a slight v-shaped indentation.
Unlike open valley roofs with metal slides for debris, closed valley roofs have the grainy texture of shingles that can hinder debris and collect in the valleys over time. While your roofing contractor will properly weatherproof your roof upon installation, the wear-and-tear on shingle roof valleys can lead to more damage than metal open valley roofs.
Pros
Cheaper installation and material cost
Invisible from the curb
Suitable for effectively weatherproofing your home
Cons
The grainy surface increases the possibility of debris or water buildup
Higher maintenance than metal open valleys
Open Valley vs. Closed Valley: What Type of Roof Valley Is Best?
So which option wins in the battle between open valley vs. closed valley? That depends on the homeowner, your roof size and shape, and your pre-existing roof materials. For example, installing an open metal valley is the better option if you have a terracotta roof. However, a closed valley roof gives you the best of both options if you have a metal roof.
Below, we'll talk about how the cost, functionality, and curb appeal are affected by each choice so you can decide which one is best for your needs.
Cost
Between an open valley vs. closed valley roof, a closed valley is typically the cheaper option, especially if you already have a shingle roof in place. Closed valley roofs don't require any additional materials than those needed for a regular roof installation.
That said, metal open roof valleys may be most costly upfront but are longer lasting than shingles. Usually, homeowners get around 50 to 100 years before needing a replacement metal roof. In contrast, shingle roofs last between 15 to 30 years. 
While a closed valley might be cheaper upfront, an open valley might be a more cost-effective option in the long run.
Functionality
In terms of functionality between an open valley vs. a closed valley roof, an open valley roof is the better choice. Think of it this way; would you rather ride a shingle slide at the park or a metal one?
Metal open valleys are better at channeling water, dirt, leaves, or anything else that may fly and hit your Minnesota roof into your rain gutters. The grainy surface of an asphalt shingle or a coated metal shingle can catch dirt and debris. When debris builds up, water can collect, resulting in leaks and expensive water damage in your home.
Open valley roofs are lower-maintenance than closed, though they still require regular rain gutter maintenance. Closed roof valleys require on-roof maintenance and cleaning while getting your regular eavestrough maintenance.
Curb Appeal
Curb appeal means how a house looks to your neighbors or prospective homebuyers from the street. High curb appeal can help increase the resale value of your home, especially a newly installed or well-maintained roof. 
Closed valley roofs look like fully-shingled roofs from a curb-side vantage point. This roof valley style choice is easy to miss because the shingles blend seamlessly with one another creating attractive-looking straight lines.
Metal open valley roofs are obvious from the street but are attractive. Your expert roof contractor will help you select the best color choices and styles to suit your home and aesthetic. A prospective homebuyer may also be drawn to the benefits of open valleys.
We'll Help You Pick the Perfect Roofing Solution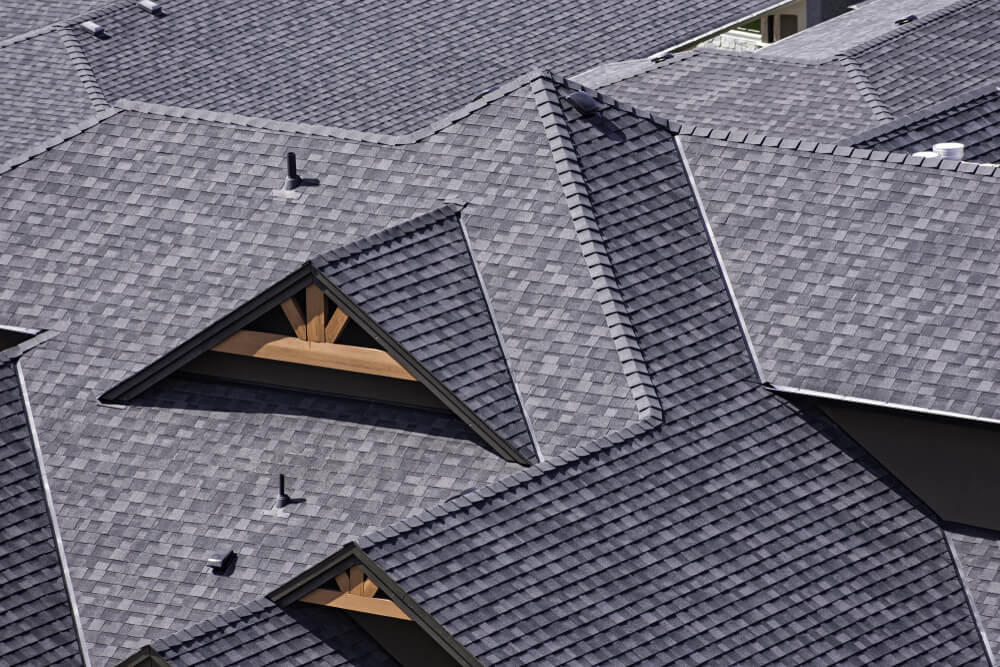 In Minnesota, we see all types of weather that can give our roof valleys significant wear and tear all season long. Our roof valleys push water, dirt, and debris into our rain gutters to stop blockages that can cause water buildups and leaks. You must consider your environment when deciding between an open valley vs. a closed valley roof.
Hire a professional and experienced roofing contractor from Perfect Exteriors to help you choose between an open valley vs. closed valley roof. Whichever option you decide is best for the curb appeal, functionality, and budget of your home, these two types of roof valleys are long-term roofing solutions that will enhance your home. Contact Perfect Exteriors today to get started.