When it comes to hiring a roofing contractor, you shouldn't settle for anything less than the best that the industry has to offer. Your roof is one of the biggest investments you'll make in your lifetime, after all. As such, it's important to leave it in capable hands.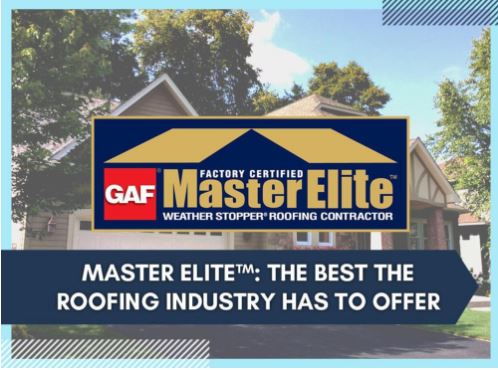 Roofing Industry
Here's a look at how contractors become GAF Master Elite™ as well as how it ensures top-notch workmanship.
The Stringent Process
To become a factory-certified GAF Master Elite contractor, roofing contractors need to undergo a stringent process. Firstly, they need to be duly licensed by their state to perform roofing work. They then need to be insured for the protection of the customer as well as their own. After that, they'll need to have an untarnished reputation of consistently providing quality roofing services in the communities they serve in. Lastly, they'll need to show a deep commitment to continuous professional training to ensure quality roofing installation.
The Benefits
When you work with a GAF Master Elite contractor, you can be sure of the quality of workmanship. Master Elite contractors are a select group of roofers that represent a mere three percent of roofing contractors across the country. This means you get to work with the best that the industry has to offer. With a 99% customer satisfaction rating, you can be sure we'll pay complete attention to detail. Finally, being a Master Elite contractor means you get a top-tier warranty and unequaled peace of mind. More than the prestige, only Master Elite contractors can offer GAF's Triple Lifetime Warranty.
Perfect Exteriors of Minnesota, Inc. is the roofing company that provides consistently superior workmanship one project after another. We provide only the best service. We serve areas in and around Minneapolis, MN. Call us now at (763) 271-8700 and get a free estimate.