It's no secret that Minnesota has brutal winters, but if needed, can homeowners still have a winter roof installation? While it is doable, it is important to take certain details into consideration before making the decision.
Homeowners should consider their climate, the condition of their current roofing system, and the type of roofing material they plan to use for the installation. Keep reading as we discuss these factors to decide if a winter roof installation is the best option for you.
Should You Get a Winter Roof Installation in Minnesota?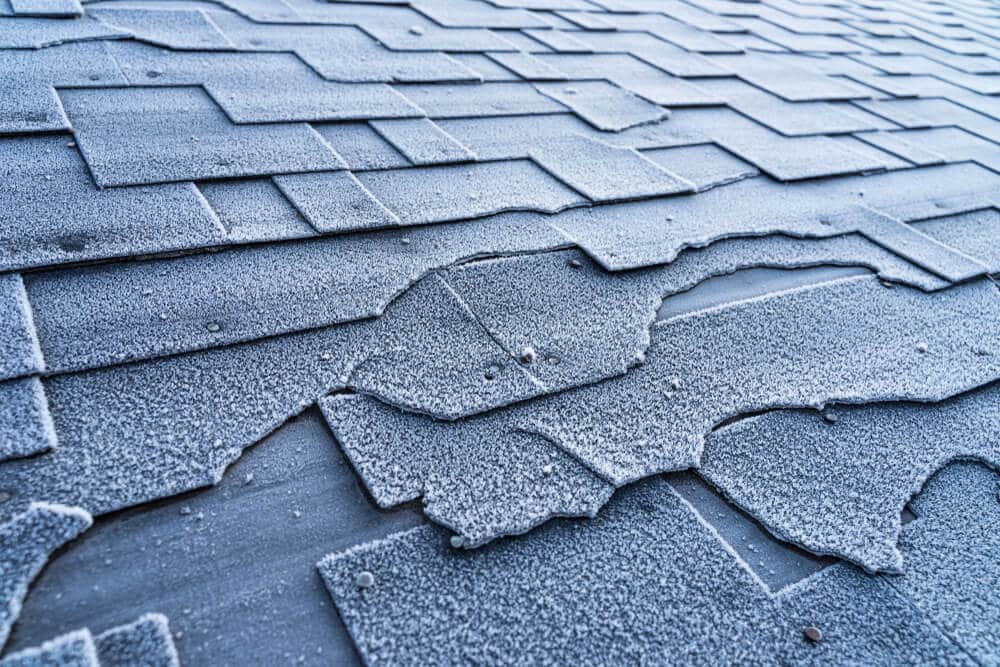 A roof is a vital part of your home as it protects you, your family, and your belongings from the outside elements. As such, it's important to be sure that the roof is in proper working condition and has been properly installed.
If your room has storm damage or severe enough wear and tear, it may be time for a replacement. By not getting a roof replacement as soon as it's needed, there is a risk of compromising the integrity of your entire home.
For example, moisture can leak into your home, causing mold and mildew to grow. Additionally, it may lead to energy loss as the winter months approach.
But, if these issues are happening during the winter, are there still options for homeowners in Minnesota? There are a lot of roofs that are installed in Minnesota during the winter. However, if it's not urgent, then it's recommended to wait until the spring or summer to get a roof installation so that you can get the most out of your new roof.
This is especially true for asphalt shingle installations. If the temperatures are too cold, asphalt shingles won't settle or seal properly, meaning that they won't last as long and might not provide adequate protection to your home. With that being said, it's still possible to get a winter roof installation, but you will want to make sure the roofer takes special precautions to ensure that the job is done correctly.
Get an Inspection for a Roof Replacement
It's always a good idea to have your roof inspected before making any decisions about a roof installation. A qualified roofer can give you an assessment of your current roof and provide you with the best options for getting a new one that will last throughout Minnesota's freezing winters.
The roof specialist will be able to tell you if you need to replace your roof immediately or if it can wait until the warmer months. They can also provide you with an estimate of the cost of installation and recommend the best material for your home based on climate, budget, and desired style.
Roof Damage Caused By Storms
If you believe or know that your roof has storm damage, then you should call a reputable roofer immediately. This is especially important if you are experiencing leaks or other signs that the roof is not doing its job.
If you don't, then issues can get worse, costing you more money in the long run. A winter roof installation may be necessary to protect your home and belongings from further damage.
While, on average, a roof inspection can cost $200, companies like Perfect Exteriors offer free roof inspections. We will come to your home, inspect your roof, if necessary, work with your homeowners' insurance company, and provide you with a free estimate for the roof replacement.
In addition, companies like Perfect Exteriors are qualified in other forms of exterior damage. So, if your windows, siding, or gutter were also damaged during a storm, they can provide you with repair and replacement services as well.
Winter Roof Installation for Minnesota Homeowners
While a winter roof installation is possible and is done in Minnesota, it's best to wait until the warmer months. This is especially true if you want to install asphalt shingles, as they won't settle and seal properly in cold temperatures.
However, if it is urgent and you believe you have damages, then you should call a qualified roofing company right away. It's better to address the problem now than to wait and have further damage occur.
Contact Perfect Exteriors today for a free, no-obligation winter roof installation inspection.