You may be considering getting solar panels on your roof. This is a great way to help the environment and save money on utility expenses. Over time, you will see a good return on your investment, even if the initial cost is a lot.
Getting solar panels on roofs is easy once you have a roof that is compatible with solar panels. You just need to choose your solar panels and decide if you want to install them yourself or hire someone else.
This article has everything you need to know about getting solar panels on roofs, including how installing solar panels on roofs works and whether or not you should replace your roof before you get solar panels.
How Are Solar Panels Mounted on Roofs?
Installing solar panels on roofs is simple if you hire someone else to mount them for you. If you want to save some money, you can try installing solar panels on roofs yourself, though the process is not as easy.
First, choose the part of your roof where the solar panels will go. Consider how much area you have to mount them and what direction they will face. You want them to face the sun for as much time throughout the day as possible. You will also need to determine how much your solar panels need to tilt to get the maximum amount of sunlight.
Next, you need to place your solar panel mounts on top of the rafters. The mounts should be four feet away from each other. Once you find the rafters, you will mount the solar panels on the roof by drilling holes and putting the mounts in using steel bolts. These bolts must be tight to stay securely in place.
Now, it is time to attach the solar panels to the mounts. There should be a panel or other similar item included that you will use to attach the panels to the mounts. Ensure the solar panels are at least three inches off the roof to allow airflow.
Finally, you need to connect your solar panels to the rest of your electrical system. If you are not a trained electrician, consider hiring a professional to help you. Reach out for a free estimate now.
Should You Replace Your Roof Before Getting Solar Panels?
The first thing you need to consider if you are considering installing solar panels on a roof is whether or not your roof is suitable for them.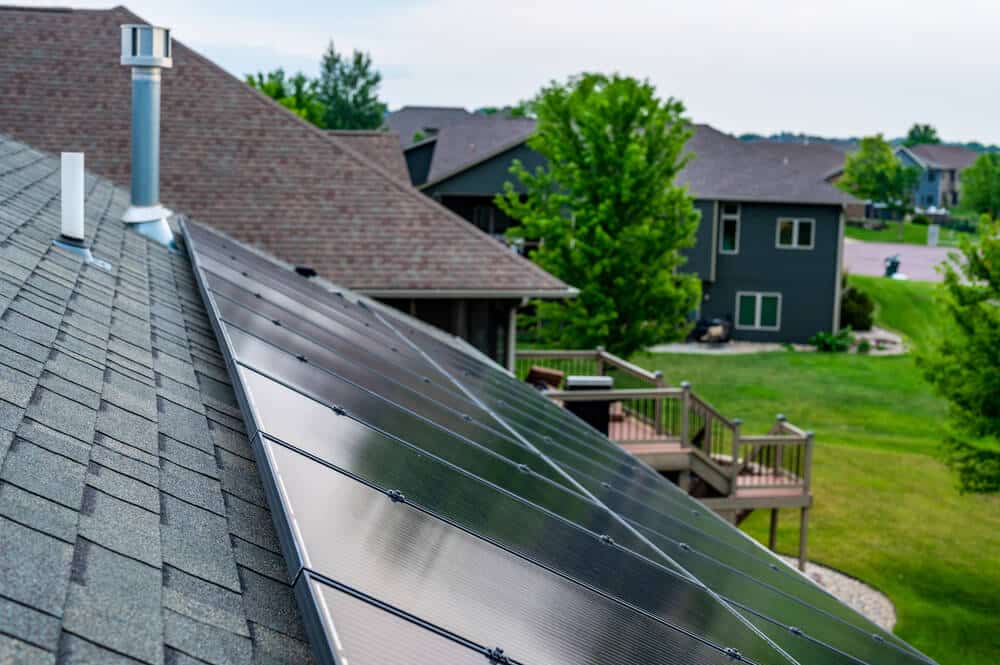 You should contact a trusted roofing company like Perfect Exteriors for a free consultation where we can let you know whether or not your roof is ready for solar panels to be installed. We offer many types of roofing, including metal and asphalt. We will also give you an estimated cost for your roof replacement and solar panel installation.
If your house is suitable for solar on the roof, you will not have to replace the existing roof before you get solar panels. You will just need to ensure that there is no existing damage that will affect the solar on the roof. If so, you should fix it before you install your solar panels.
You should still consider replacing your roof before you install the solar panels. If you need a new roof soon after the solar panel installation, the contractor will have to remove the panels to install the new roof. If you wait to get a roof replacement until after you get solar panels, it will likely cost you more in the long run.
However, if your roof is not compatible with solar panels, you will, of course, have to replace your roof before you install solar panels.
There are some benefits to getting your roof replaced before installing solar panels. The biggest benefit is that the roof will be compatible with whichever solar panels you are interested in.
Problems With Solar Panels on Roofs
Even though solar panels come with a lot of advantages, there are some problems with solar panels on roofs that might arise. Here are some of the issues you might face with solar on a roof that you should consider before installing them.
Direction of Your Home
First, you need to consider the direction your home and roof face. You want your solar panels to get the maximum amount of sunlight to keep the power to and from them flowing.
The best direction for solar panels to face in Minnesota is the south. They will get the most sun this way, and some sun will be shining on the solar panels for the entirety of a sunny day.
You also need to consider the angle of your roof and what tilt your solar panels can or will have, if any. The best angle for solar panels to sit at is between 30 and 45 degrees to get maximum sunlight.
Your roof should also not have any trees covering it that will prevent the sunlight from reaching the solar panels. Not only will this decrease their efficiency, but it can also cause damage to the solar panels.
Damage to the Solar Panels
Another one of the main problems with solar panels on roofs is the possibility of damage. Unfortunately, your solar panels can sustain damage just like your roof can. If there are trees near your solar panels, leaves or branches can fall from the trees onto the panels and damage them if they fall hard enough.
If a bad storm hits your area, your solar panels might sustain damage. You should consider this before you put solar panels on roofs, as it could be an added cost. The weather in Minnesota is unpredictable, so this is a vital consideration.
The upside to this issue is that most solar panels come with a warranty that might cover storms or other damage. Make sure to look into the warranty before you choose solar panels, as the damage that a warranty does not cover can be costly in the future.
Can You Connect Your Solar Panels to the Rest of Your Home?
You also need to consider how you will connect your solar panels to the utilities in your home. The solar panels must connect to the grid to power your home. You will have to work with the city or a contractor who can help you figure out how the solar panels connect.
Sometimes the solar panels might be compatible with your roof but not your electricity system. If this happens, you will have to consider alternative solar panel systems that will work with your home.
If you are unsure if your solar panels will connect with the rest of your home, figure out where you want them on your roof and where you would connect them to your utilities. You can make a plan from there and adjust anything before you get the solar panels on your roof to avoid expensive corrections.
Contact Us Today for a Solar-Compatible Roof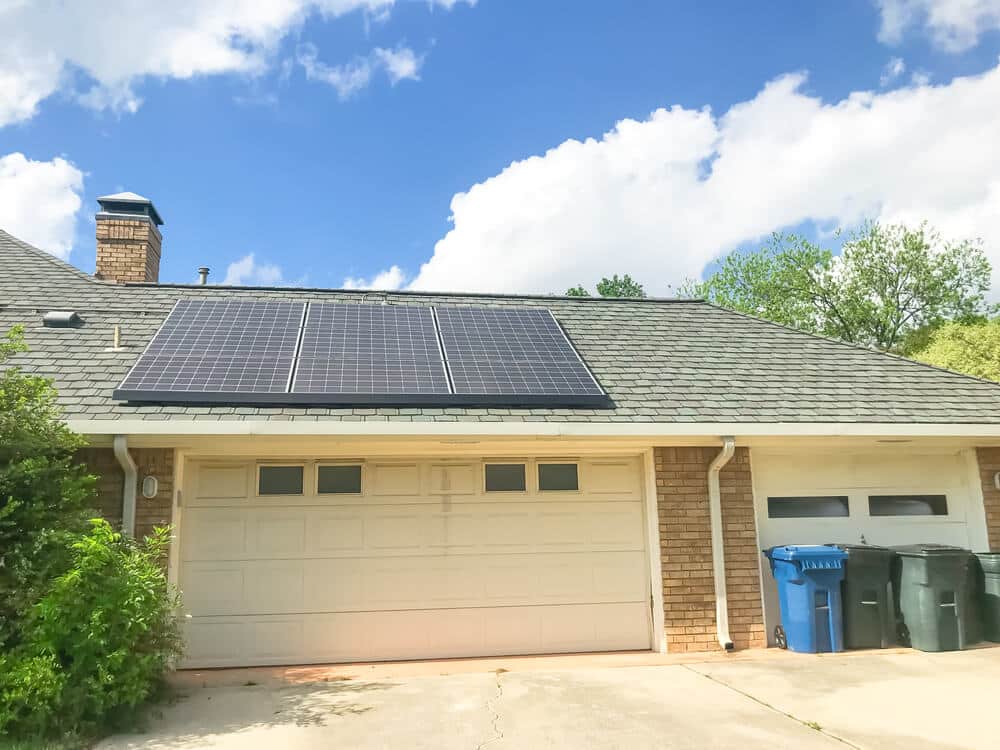 At Perfect Exteriors, we are here to help you get a new roof or repair your current one to make it solar panel-compatible. Contact us today to learn more about the services and roofing options we offer. If you want a solar roof, our helpful team of experts can make it happen!