When doing regular home maintenance, your roof needs to be part of your plans or to-do list. Regular maintenance practices help keep your roof in good condition before the annual roof maintenance.
A roof's durability depends on its material. But, neglected roofs are susceptible to damage such as shingles falling off, which may lead to high repair costs.
Regular shingle roof maintenance also helps you identify any minor damages you can repair, such as cracks or scratches. In addition, your roof will also last for an extended period, saving you stress, money, and time.
The article gives detailed information on how to maintain your roof. As a result, you will understand how to properly maintain your roof in between inspections and service.
What Is Roof Maintenance?
Annual roof maintenance involves a series of essential activities to ensure that your roof is in good condition. Most shingle and metal roof maintenance starts from basic activities such as inspection.
Some parts such as gutters and the shingles require an all-the-time inspection. This way, you'll identify any molds, rusting, or debris accumulation. An inspection gives you an overview of the work you need to do during shingle and metal roof maintenance.
After the inspection, you can start main activities such as debris removal, gutter cleaning, and mold removal. It would be best to curate a checklist of what you need to do when inspecting.
Activities Involved During Regular Roof Maintenance
Annual roof maintenance involves activities you can do on your own before the annual inspection and servicing. Here is a list of activities that will answer your how to maintain your roof questions:
Regular Inspections
An inspection helps identify the areas and parts you need to work on or fix your roof. You can do a regular in-house inspection, but it is recommendable to schedule an annual roof inspection from a professional.
Shingle roof maintenance tops the list because they are a popular part of the roofing system. First, inspect the shingles thoroughly to check whether they are buckled or curled. Asphalt shingles are known to bend or warp due to hot air.
Compromised shingles may lead to poor ventilation and water leakage, leading to excessive roof damage and hazards within your home.
Also, ensure you are keen on checking for any debris, mold, or moss accumulation. Binoculars are essential when checking for any mold accumulation or small-sized debris. Ensure you note down anything unusual so that you can work on it after the inspection.
Other areas that you can inspect before doing the in-house roof maintenance include:
Flashings
Attic
Gutter
Vent pipes
If you had a previous roof repair or replacement done recently, take your time to look through all the parts. If you notice any damage, such as extensive cracks, contact a professional for help.
Gutter Cleaning
The gutter is one area that most homeowners overlook when doing annual roof maintenance. However, clogged gutters could have detrimental effects on your roof and property.
Clean, reliable gutters redirect water from your roof, preventing roof damage due to water accumulation. Remember that water accumulation on your roof could cause roof rot or weaken your roof structure.
Roof Recoating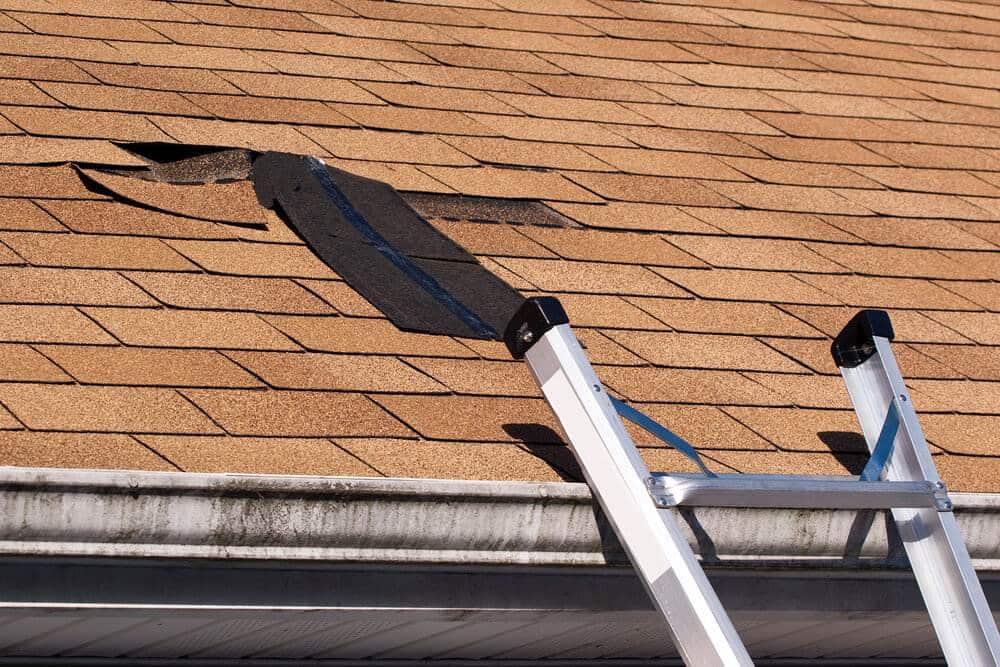 Coating works best on flat roofs. It is a waterproof liquid-applied membrane that strengthens your roof to withstand certain weather conditions.
This coating improves roof durability and reduces costly repairs. It reflects sunlight and reduces cooking loads during summer, hence saving energy.
Debris Removal
Debris accumulation is inevitable, especially on windy and rainy days. So, this activity should be on your regular shingle or metal roof maintenance schedule. You need to be more vigilant and ensure regular debris removal to avoid hazards and roof deterioration.
Debris removal is an easy and essential task you can do for a few minutes or hours. You can use your leaf blower or rent one to remove debris from your roof. However, you can use a soft sweep or broom if you don't own one.
When removing debris, walk cautiously to avoid slipping or falling off. Also, sweep gently to avoid damaging the shingles.
Mold Removal
Your metal or shingle roof maintenance expert should always include mold removal in their to-do list. Molds can quickly spread through a large area of your roof and home, causing excessive damage. The best way to remove mold from your roof is through a hose. A hose with a nozzle is more recommendable than a power washer.
You should strive to be gentle when removing mold to avoid damaging the shingles when doing your basic roof maintenance practices.
Shingle Roof Maintenance
There are many roofing materials, but shingle roofing is popular, especially in residential homes. Shingle roof maintenance is necessary to ensure your home is in optimal condition. In addition, you need to pay attention to your shingle roof to avoid issues such as leaks and poor attic insulation.
Aside from the mentioned shingle roof maintenance practices, you must also cut down overhanging branches to protect your shingle roof. Trim them regularly, as they could fall over and damage your shingle roof. It is also a way to prevent excessive accumulation of leaves on your roof and gutter.
Also, check for damaged shingles. Remove anything such as moss whose roots infiltrate between the shingles, causing leaks.
The shingle nails need to be in good condition at all times. When doing a roof maintenance inspection, check for any signs of rust which may indicate too much moisture within the attic space.
Metal Roof Maintenance
When your materials are properly installed, you only need to do a few in-house metal roof maintenance practices. However, regular metal roof maintenance prevents flake and occasional minor scratches due to debris and other materials. You can work on any minor scratches you identify by painting the small sections gently.
So, What Does Roof Maintenance Really Involve?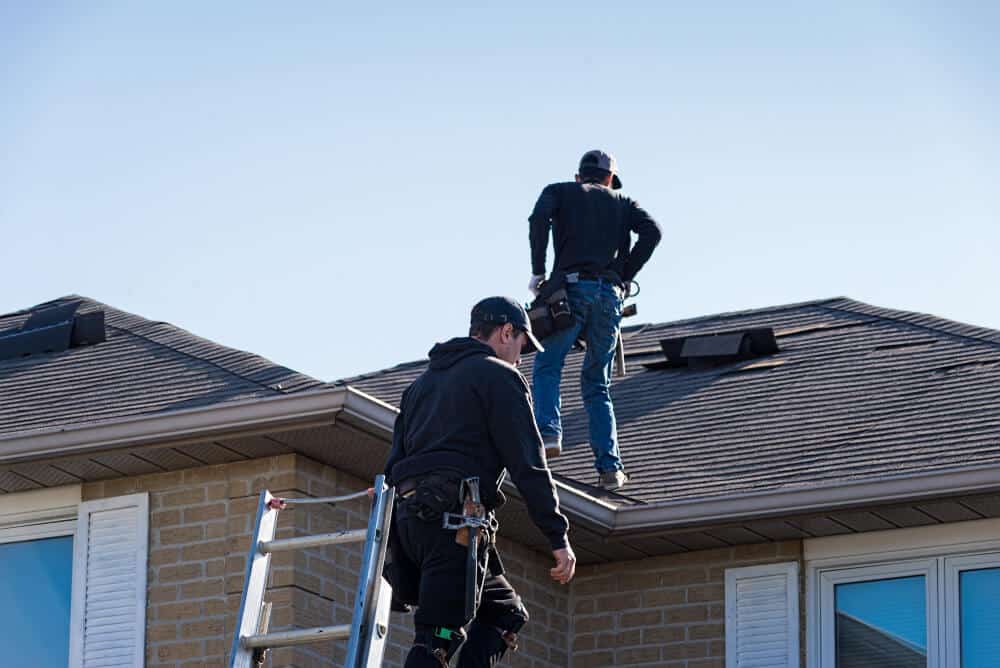 Roof maintenance keeps your roof in good condition and improves its durability. So, you need to schedule a time to do in-house roof maintenance regularly.Create a roof maintenance practice checklist and aways get professionals to do thorough inspection, repairs, and replacements. Contact Perfect Exteriors today to schedule your roof maintenance.