A home is one of the most significant investments you'll make in your lifetime. So, naturally, you want to keep your investment in good shape and promptly take care of any repairs. As you know, nearly all things in a home need replacing sooner or later. This includes major components like your roof.
While roofs are meant to last for decades, severe storms and weather damage can drastically reduce their lifespans. If you're like most homeowners, you want to know how to tell if and when you need a new roof. Although a roof inspector can say for sure, there are several visible signs you need a new roof. Let's review them.
How to Tell if You Need a New Roof
Think you might need a new roof? Maybe you're panicking after a hail storm rolled through or are counting the years your roof has been in place. Whatever the case, you're not sure whether you should call your insurance company to start a claim or a roofing company for an inspection.
Luckily, there are some signs you need a new roof that you can check for yourself. A few are painfully obvious, while others are more subtle. If you observe any of these signs, get ready to replace your roof:
Leaks from the top of your ceiling or walls
Signs of moisture buildup or leaks in your attic
Moss that is growing on or in-between tiles and shingles
Shingles with visible cracks
Buckling shingles
Loss of granules, which are usually evident in gutters and downspouts
Bare areas on shingles where the granules usually are
Leaks or gaps around vents
Roof areas that are visibly sagging
Roofs older than 20-25 years
While leaks are usually the most obvious signs you need a new roof, they can be hidden. That's why it's important to check for built-up moisture and water damage in your attic. Sometimes a minor leak remains invisible from the interior of your home until it develops into something major.
Short of a partial or full collapse of your roof, the other signs can be less blatant. Make a point to visually inspect your roof from the ground and your gutters, especially after severe storms. You can always also call a licensed professional to climb up and look your roof over. Inspections should be complementary and not require you to purchase anything.
What to Do if You Need a New Roof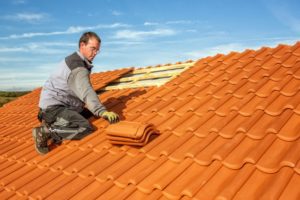 If you need a new roof, try not to stress out. Remember you have homeowner's insurance for a reason. And it's to help cover the costs of large expenses like roof replacements because of damage or wear and tear beyond your control.
The first item on your to-do list should be to contact your insurance company or agent. Explain to them your need to file a claim and why. Your insurance carrier or agent may ask for pictures or an inspection report from a roofing company. You should also prepare for your carrier to send one of their reps or contractors to your home. They may want to do their own inspection.
Once the insurance company approves your claim, you may get the money outright, or they may want to pay a roofing contractor directly. Be sure to ask your carrier during the filing process, as that will impact your contractor's work. But at this stage, you can start getting bids from roofers. You don't have to stick with the company that did your inspection.
Compare the bids and make sure you're not evaluating apples against oranges. You might also want to consider projected timelines. If there's a contractor that can start sooner, that may be more critical with a cave-in or major damage.
Replacing a Roof
After you've selected a contractor, the only thing left to do is wait for the roof replacement to get completed. Your contractor should give you a schedule and instructions. Typically, they'll deliver the materials to your home and place them on the roof or around your property before work begins. You can stay in your home once contractors begin work, but it can be loud, and pets should stay inside.
Your insurance company will probably require another inspection once the roofing company finishes. This inspection is to ensure the job is up to building codes and certain quality levels. You may not have to be home for this inspection as it is mostly visual. However, it can be a good idea to get peace of mind and an official sign-off.
If you've received a check from your insurance carrier, you'll need to pay the contractor once the bill comes. Some contractors require a deposit before they begin work. So, you may have already made a partial payment at this point. Roofers may require between 10% to 30% upfront. But you shouldn't have to pay more than one-third of the total costs to begin work.
How Often Do I Need a New Roof?
Normally, roofs last around 25 years if you have asphalt shingles. Other materials like metal and clay may last longer than this. However, frequent hail and wind storms can mean you need a new roof as soon as every two or three years. This is why hail and impact-resistant shingles can be a sound investment.
Impact-resistant shingles cost more to install. However, they're able to better withstand hail storms and can save you from having to replace your roof as often. Class-4 shingles may also qualify you for a discount on your homeowners' insurance. If you live in an area that gets seasonal hail, impact-resistant shingles are worth the investment.
Final Thoughts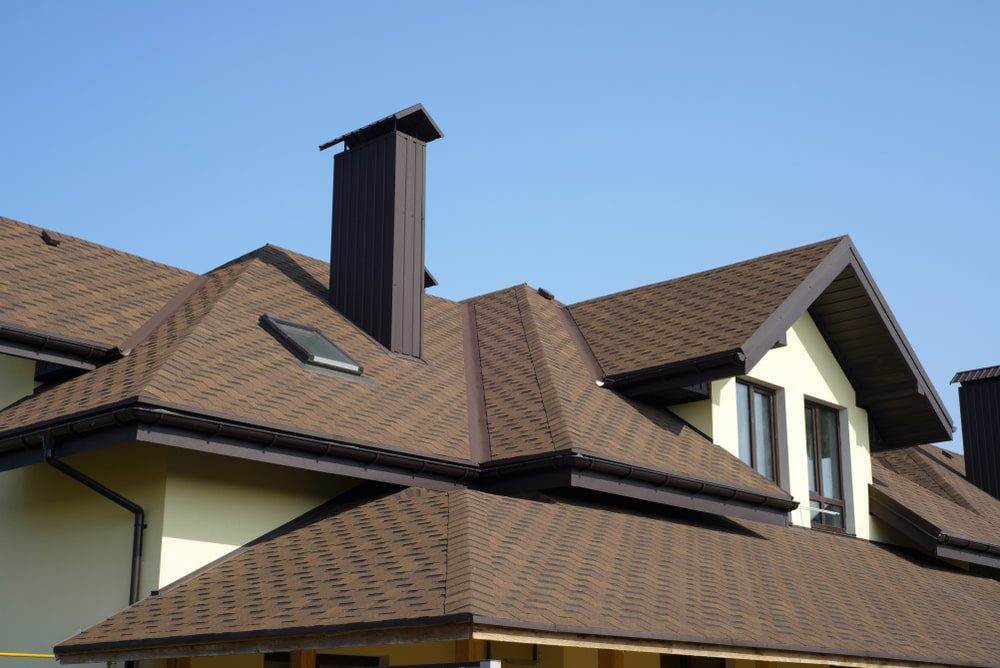 If you're wondering how to tell if you need a new roof, the information above hopefully gave you some valuable insights. While no one wants to find out they need a new roof, it's part of owning a home. Age and storm damage from downed trees, hail, and wind are the most common reasons for roof replacements.
When in doubt, contact the experts at Perfect Exteriors today to confirm your suspicions.