If it's time to replace your roof, you may be concerned about the asphalt roof cost. While it may be expensive, it's important to think of a new roof as an investment in your home. A new roof will bring several benefits, including improved energy efficiency and better curb appeal. And with proper maintenance, asphalt roofs can last for decades. The good news is that a new asphalt roof doesn't have to break the bank.
What Does an Asphalt Roof Cost?
Truth be told, it's difficult to give an average asphalt roof cost because there are several factors that can affect the price. Let's take a look at the factors that will influence the cost of your asphalt roof:
Roof Size
To begin, the asphalt roof cost is going to vary depending on the size of the roof. For example, a larger roof is going to cost more than a roof that is on a small home.
Complexity
Another thing roofing contractors need to factor in is the complexity of the roof. If the roof has a steep pitch or the layout is complex, it may be more expensive than a simpler roof. This is due to the additional labor hours required.
Material Costs
The type of asphalt shingle being used can also affect the cost of a new roof installation. Generally speaking, higher-end materials are going to be more expensive than basic options. For example, if you opt for a hail-resistant or energy-efficient roof, the cost will be higher.
Get a Free Roof Cost Estimate
As you can see, there are several variables that affect the final cost of installing a new roof. With that being said, your best option is to call a reputable roofing company like Perfect Exteriors to come to your home and give you a free cost estimate.
At Perfect Exteriors, we're dedicated to providing our customers with an accurate assessment of the cost of installing a new asphalt roof. We can help you determine the best roofing material for your home and budget so that you get the roof you need without breaking the bank.
Types of Asphalt Shingle Roofs
There are several different types of asphalt shingles that you can choose from. At Perfect Exteriors, we take pride in only providing our customers with the highest quality asphalt shingle materials.
We are partnered with GAF, the leading manufacturer of asphalt shingles in North America. The great thing about having us install GAF shingles is that they come with a premium warranty that gives you the peace of mind you deserve when investing in a new roof.
Plus, GAF materials are tried and tested, so you can trust that your new roof is going to stand up to the elements and last for decades. Our roofing contractors are GAF Master Elite Certified which means we have been trained and recognized as top-tier roof installers. Plus, we can offer our customers a watertight GAF warranty.
Is the Asphalt Roof Cost Worth It?
There is a reason that asphalt roofs are one of the most common and popular roofing materials. Asphalt shingles are durable, affordable, and relatively easy to install. Plus, they come in a variety of colors and styles, so you can customize your roof to match the look of your home.
When you invest in an asphalt roof from Perfect Exteriors, you're getting quality workmanship that is backed by a premium warranty. This means you can trust that your roof will stay strong and protect your home for many years to come.
However, there are other roofing materials that you can consider. Perfect Exteriors also specializes in metal roofs and cedar shake roofs. Both of these materials have benefits of their own and can be great options for homeowners.
Contact Perfect Exteriors for a Free Estimate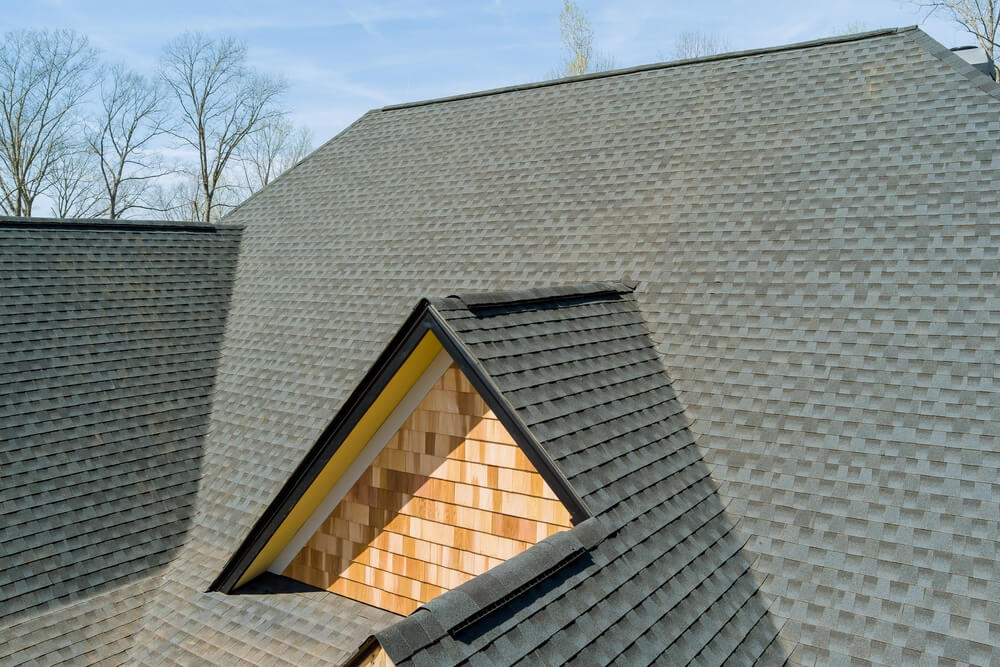 Overall, the cost of an asphalt roof can vary widely depending on the size and complexity of the roof and the type of materials used. That's why it's important to get an accurate cost estimate from an experienced asphalt roofing specialist before making any decisions.
Contact Perfect Exteriors today for a free, no-obligation estimate for an asphalt roof cost.