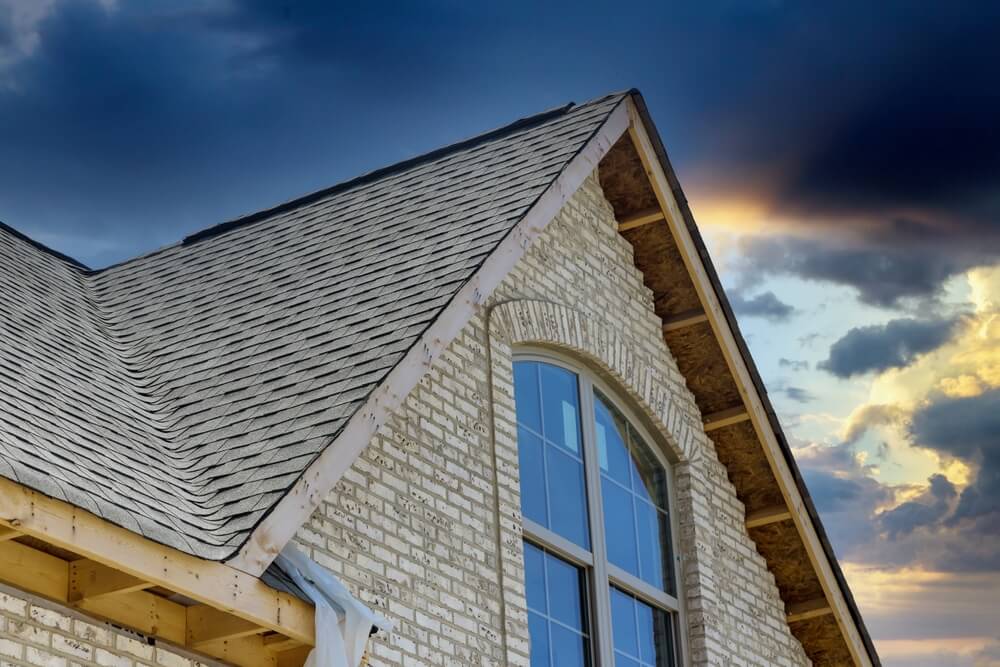 Your home has a new asphalt roof. How long will it be before you need to replace it? That's not a question that's simple to answer. Generally, an asphalt roof will last 15 to 30 years. How long does an asphalt roof last within that range? That depends on multiple factors, ranging from the asphalt shingles to where you live.
What Determines How Long an Asphalt Roof Lasts?
Asphalt shingles, installed on more than 80 percent of new homes, are the most common type of roofing material because they're affordable, easily installed, and have warranties of up to 25 years.
Asphalt coats the shingle base of fiberglass or cellulose, making the shingles durable and effective in protecting the home from UV rays, wind, and rain. When asking, how long does an asphalt roof last, consider these variables:
Type of Asphalt Shingles
Asphalt shingles are not identical. Organic cellulose shingles can be more durable than fiberglass, but fiberglass has a better fire rating than cellulose. Architectural asphalt shingles are made the same way as regular asphalt shingles, but they're thicker and make for a more resilient roof that will last longer.
Where You Live
The warm and sunny weather of states like California, Nevada, and Arizona can be hard on an asphalt roof. States such as Florida that are prone to gale-force winds tend to have asphalt roofing that lasts a shorter time. Snow and icy weather are also hard on asphalt shingles.
Most damaging of all are wide variations in temperature, such as 50 degree nights followed by 100 degree days. These temperatures can cause cracked shingles.
What's Underneath
Roof decking and its moisture barrier may not show but it helps your roof keep the elements from entering your home. Quality decking provides a solid anchor for asphalt shingles.
Color of the Asphalt Shingles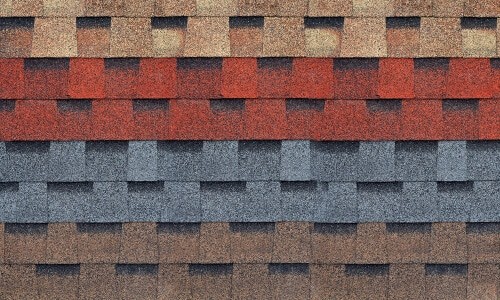 Since dark colors absorb heat, lighter-colored shingles get less wear from heating up. This isn't one of the greatest factors in determining the life of your asphalt roof, but it does impact how long your asphalt roof will last.
Installation
A subpar installation will shorten the lifespan of new asphalt roofing. A quality installation of asphalt shingles will result in a more durable asphalt roof that adheres to the manufacturer's warranty requirements.
Pitch
The pitch of an asphalt roof can have a big impact on the life of your roof. Roofs with steeper slopes that water will easily drain from tend to last longer than flatter roofs where water can collect.
Frequently Asked Questions
You may still have questions relating to, how long does an asphalt roof last? That's why our team of exterior contractors has compiled answers to a few of our clients' most common questions.
When Should an Asphalt Roof Be Replaced?
Ideally, you should replace your asphalt roof before leaks occur. Since an asphalt roof lasts 15 to 30 years, you should be looking for signs of wear and tear on your roof such as loose, cracked, or missing shingles, missing flashing, or worse, leaks.
If your roof is newer, roof repairs might be an option. However, if your roof is 15 or more years old and showing signs of wear, you should consider roof replacement before the roof damage becomes more severe.
Is Asphalt a Good Roofing Material?
Asphalt is the most popular roofing material because it is affordable, durable, and readily available. Asphalt roofing will last up to 30 years, depending on conditions, but other types of roofing can last longer. Metal roofing can last up to 70 years, and slate shingles can last a century. Asphalt is a more affordable option, though.
When Is the Best Time of Year to Replace an Asphalt Roof?
While weather conditions for asphalt roof replacement will depend on where you live, fall is usually a good time to replace an asphalt roof. Spring weather can include storms and wind, and winter's snow and ice can make replacing a roof impossible. Summer can also be a good time to replace an asphalt roof if temperatures don't become dangerously high.
How Long Does It Take to Replace an Asphalt Roof?
The time it takes to install a new asphalt roof can range from a day, which is usually the case for smaller homes, to three to five days for larger homes. This also depends on the weather, since a storm could interfere with roof installation, delaying completion by days.
Can Asphalt Shingles Last 30 Years?
Your asphalt roof is more likely to last a full 30 years if you choose architectural shingles, which are thicker than the regular three-tab asphalt shingles. Most homeowners get about 20 years from their asphalt roofing. Apartment roofs often have more wear and tear and need to be replaced more often.
Do Asphalt Shingles Have a Warranty?
The good news is that asphalt shingles do have a warranty, but often the warranty only covers defects in the shingles. If you installed the shingles yourself instead of hiring a qualified roofing contractor, your warranty might not cover problems with your asphalt roof later. Warranties on asphalt shingles don't cover damage from winds, storms, and other weather conditions.
Call the Roofing Experts at Perfect Exteriors Today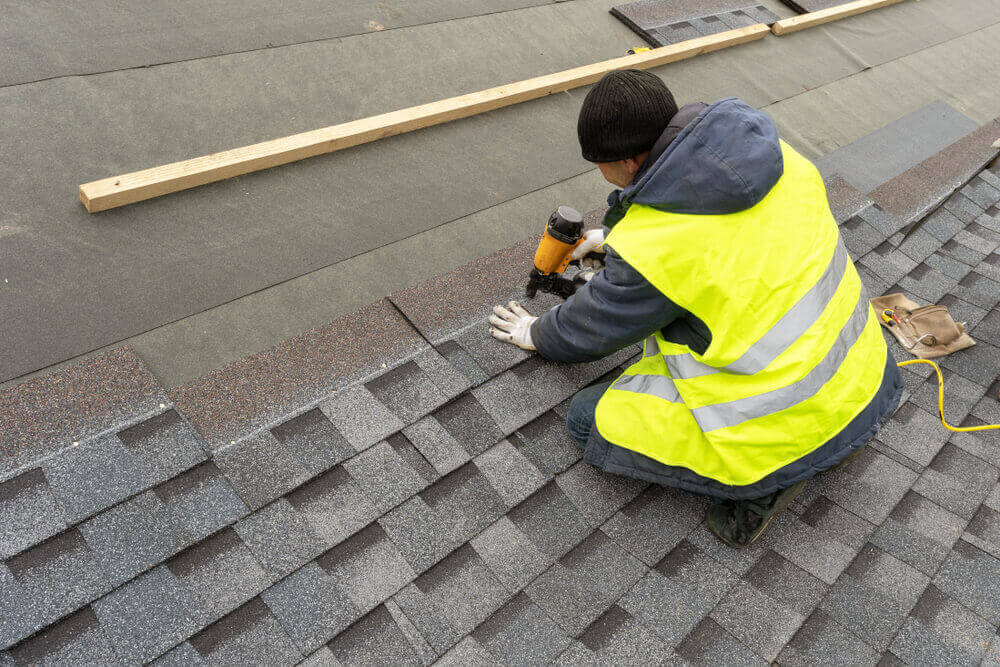 If you need an honest answer to the question, how long does an asphalt roof last? Perfect Exteriors is the roofing contractor to trust. Our roofing professionals will answer your questions about your asphalt roof and help you determine when it's time to replace your asphalt roof.
We offer free, no-obligation consultations, including a free inspection, professional recommendations, and an estimate. If a new roof is needed, our team will help you in choosing durable asphalt shingles or other roofing materials. From installation to maintenance and support, Perfect Exteriors will be by your side and keep you informed throughout the process.
You can see photos of our work in roofing and other exterior home renovation projects to get some inspiration for your next project.
Read what our satisfied customers have to say about our performance. You'll soon understand why we are the roofing contractor trusted by homeowners in Minneapolis. Contact Perfect Exteriors today to get the facts about your home's asphalt roofing.