Many homeowners choose basic shingles for their roofing in Minneapolis, MN, because of the material's affordability, variety, and ease of installation. Due to its lightweight feature and poor resistance to harsh conditions, however, it also requires regular maintenance.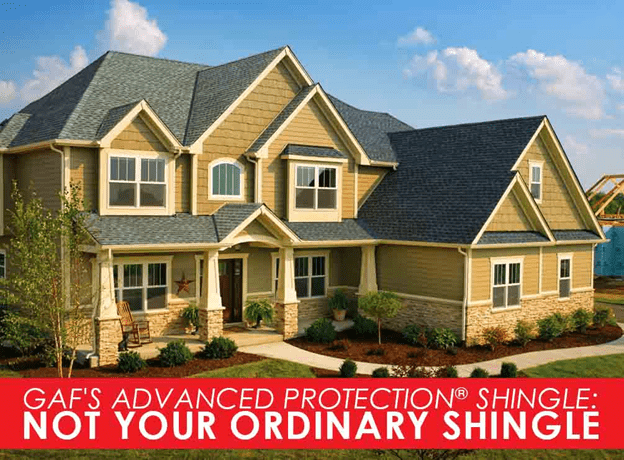 Advanced Protection® Shingles
GAF produced the Advanced Protection Shingle to address these problems. They are the first manufacturer to create shingles that passed the toughest resistance tests. Each shingle has layers of granules, asphalt, fiberglass mat, and DuraGrip™. The fiberglass mat gives maximum strength and durability while using less asphalt. You can also expect better resistance against extreme weather conditions due to its DuraGrip adhesive.
Advanced Protection Features
As a trusted roofing contractor in Minneapolis, MN, Perfect Exteriors of Minnesota highly recommends GAF Advanced Protection Shingles because of these qualities:
Environmentally friendly – The fiberglass mat reduces the amount of asphalt used, while the filler mixed with the asphalt uses less limestone. This results in less landfill waste. You can also have recyclers mix your old shingle roofing with pavement mix to create new roads.
Tough – With GAF shingles, you don't have to worry about wind uplift or damage due to elements. They are the first to pass the toughest wind resistance tests. They also come with multiple layers for added durability. GAF Advanced Protection Shingles have passed the AC438 requirements. This tests for long-term durability, wind-driven rain performance, and long-term resistance against extreme temperatures.
UV Protection – The shingle granules protect your roof from harmful UV rays and offer good fire resistance.
Lightweight – These shingles weigh less than an ordinary material because they use fewer materials. This makes it easier for us to install them on your home. We can also easily repair damaged shingles.
As a GAF Master Elite™ roofing company in Minneapolis, MN, we are dedicated to ensuring quality and efficiency in every project. If you're interested to learn more about GAF Advanced Protection Shingles, you can contact us at (877) 423-7663. You can also fill out our contact form to request a free estimate.