The first step to ensuring roof replacement success is to carefully choose the roofing materials and products you will have installed. Different roofing materials vary from one another in so many ways, so learning about them and their benefits is a must to make sure that you are making the right choice. Furthermore, when choosing a roofing material, there are also other factors to consider, such as your roof style, home design and climate.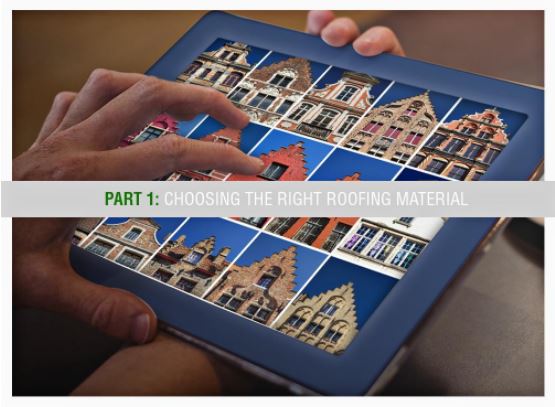 What to Consider for a New Roof
To help you better gauge if a roofing material can take care of your needs, consider the following:
Average Roofing Material Service Life –

How long will the roof last considering factors like climate?

Roofing Material Durability and Weather Resistance –

Can it hold up during extreme weather disturbances and natural disasters, such as hurricanes?

Adaptability –

Can it be installed on your existing roof framing or deck?

Roof Slope –

Is the material recommended for your current roof's slope (flat or pitched)?

Home Design –

Will the material match with or complement the architectural style of your home?

Local Building Codes –

Does the material or product pass building codes and standards in your area?

Cost –

Does the roofing material fit within your budget?
Weighing the Pros and Cons
Certain types of roofing may be better suited for your home than others, especially when considering certain factors, such as a roof's slope or pitch, the deck's condition and local climate. It is important to keep these factors in mind while you go over your options as this will let you gain a better perspective of what a roofing option can offer you.
To answer all your roofing-related questions, it's  best to work with a reliable roofer who can provide product recommendations as well as suggest workarounds and solutions should a material need to be reinforced to meet specific requirements. Thanks to their experience in the industry, a reputable roofing professional should have no trouble addressing your concerns.
In the next post, we'll be talking more about the importance of working with a reliable roofing contractor, sharing tips on how you can find one for your home. Stay tuned!