Your commercial roofing in Minneapolis, MN, receives the brunt of intense heat, winds, rain, and snow all year round. Due to their constant exposure to the elements, they are likely to deteriorate faster without maintenance. Regular and proper maintenance is necessary to make sure your entire system remains fit for purpose, regardless of the weather.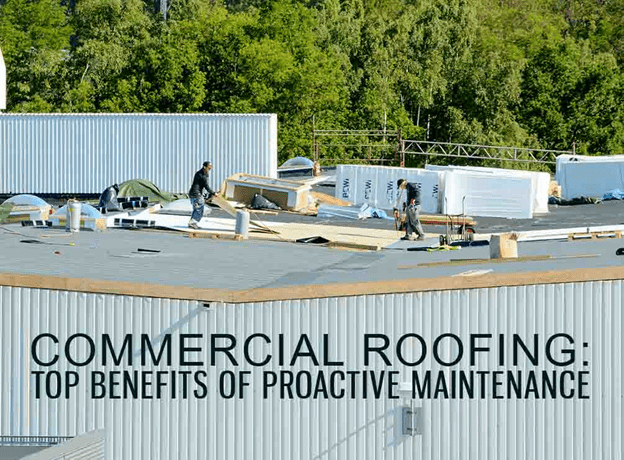 Ideally, homeowners should schedule roof maintenance at least twice a year, before and after winter. This is because extreme conditions are most likely to occur during these periods. If an unusual storm or high winds happen at other times, it's best to have additional roof checkups to prevent any form of damage. Here are three benefits of performing regular maintenance:
It Helps Avoid Costly Damage
A well-maintained roof helps avoid costly problems in the future. By scheduling a thorough inspection twice a year, your trusted roofer can identify weak spots on your roof and address them immediately. This way, you'll be able to protect other important components, such as your foundation and siding in Maple Grove, MN, from damage caused by water penetration.
It Preserves the Beauty and Value of Your Structure
The roof makes up the majority of your overall exterior. It's only fitting to have a maintenance plan in place to make sure your roof doesn't drag down your building's appeal. Most of the time, improved curb appeal equates to improved property value, so scheduling consistent inspections and repairs is always the best way to go.
It Lets You Know the Best Options for Your System
Some homeowners choose to do their research and maintain their roof on their own. The best course of action, however, is to leave the job to the professionals. A trained and experienced roofer, like one from Perfect Exteriors of Minnesota, knows how to inspect any type of roof thoroughly and accurately. After reviewing your system, we will prepare an in-depth report on the issues and give expert recommendations.
Perfect Exteriors of Minnesota is the leading home improvement company in the region. We install not just top-quality roofs, but also durable siding and windows in Maple Grove, MN. You can count on us to give you the most professional maintenance services on your roof, regardless of its material. To get started, simply call us at (763) 271-8700 or complete our form. We look forward to hearing from you!