As far as roofing projects go, their success depends on how good your choice of roofer is. The roofer handles everything from the planning right to the execution of the project, so do your research, and choose with the utmost care and consideration before signing on the dotted line.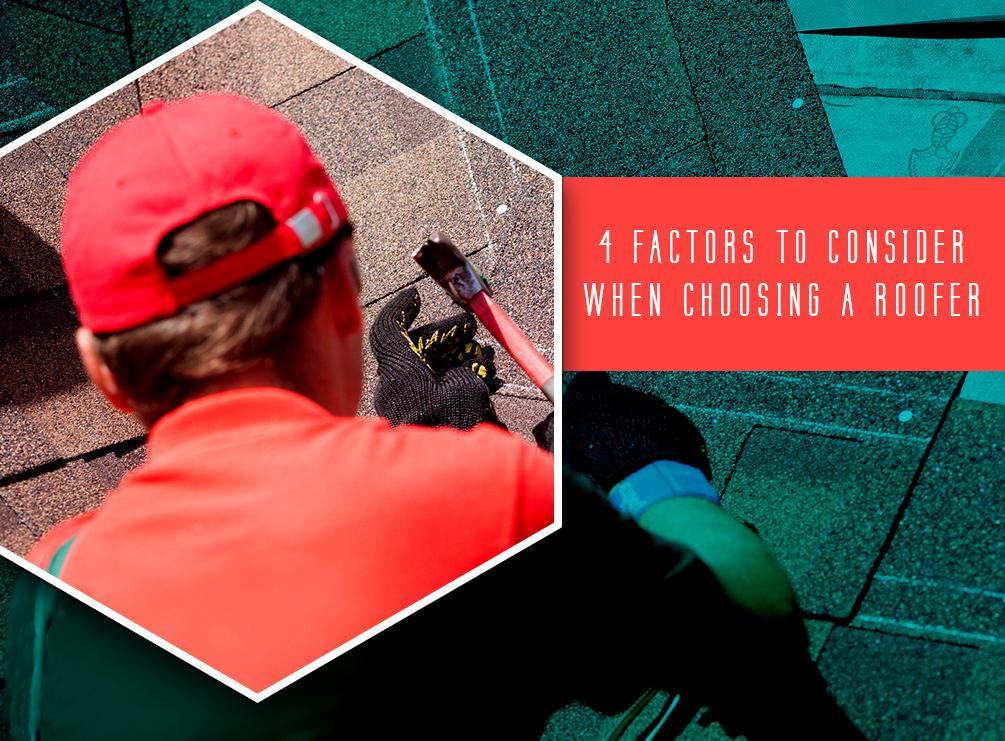 Here are four important factors to consider when choosing a roofing contractor:
Local Licensing

It's important to check for local licensing. This way, you can avoid working with storm chasers. It's for your own security so you won't end up having to pay for subpar workmanship with little to no accountability whatsoever.

Transparent Pricing

Upfront pricing is much more important than low pricing. A roofing contractor who offers suspiciously low bids is a shady one. It's only when you receive the final bill that you see hidden fees. At times, some work aspects won't even be on the initial quote.

Experience in the Industry

Deep experience is a clear sign of a roofer's dependability and mastery. You'll need to have both qualities if you want to receive quality workmanship for your planned project. In addition, this also gives you a solid idea of how stable the company is.

Accessibility

Give communication the importance it deserves. Apart from the safety factor, it also makes the roofing process much smoother since you can easily work out issues that may arise. Remember that a good contractor is one you can easily communicate with.
Perfect Exteriors of Minnesota, Inc., is the roofing company you can trust. Our team has over 35 years worth of experience serving the home improvement needs of homeowners. We serve Minneapolis, MN, as well as many other nearby areas. Give us a call today at (763) 271-8700 to get a free estimate.