Home remodeling projects, from the installation of new roofing systems to replacement windows, are worthy investments. They add value to homes and make them much cozier places to live in. However, you should remember a few things when undertaking such projects.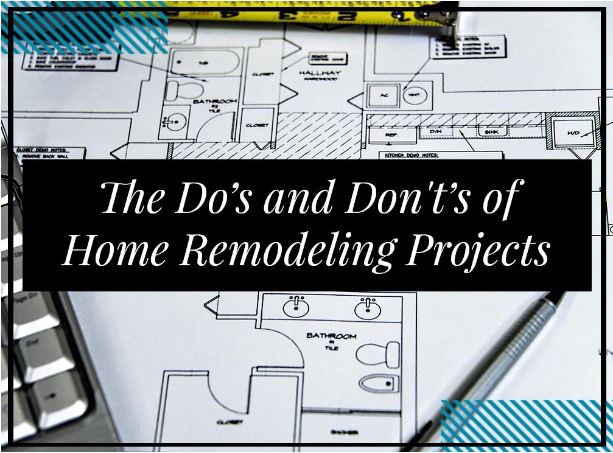 Here's a look at the dos and don'ts of home improvement.
Do Interview Your Contractor
The success of your home improvement project depends on the workmanship level of your chosen contractor. Give your prospects a thorough interview to gauge their skills. It would also be a good idea to ask for referrals.
Do Work With a Certified Pro
DIY projects can seem enticing sometimes. However, remember that pros provide better workmanship. Ask about certifications to assess the skills of potential contractors.
Don't Ignore Safety
Many simple tasks become complex and costly ones simply because safety wasn't a priority. Take extra precautions as they save you from potential disasters up ahead.
Don't Forget The Permits
Expending the time, effort and resources to improve your home only to have your project taken down is the last thing you'd want as a homeowner. Whether it's the installation of siding upgrades or energy-efficient windows, always secure your permits.
Don't Be an Absentee Homeowner
Be in touch with your contractor. This way, you can stay on top of the situation should unforeseen issues arise.
Successful home improvement projects are satisfying ventures for homeowners to perform. Still, there are pitfalls when you fail to take precautions. Remember the points above and you'll be fine.
Perfect Exteriors of Minnesota, Inc. is the residential and commercial roofing specialist that takes care of you. Our reputation is built on high-quality products and top-notch workmanship. We serve various areas in Minnesota, including Maple Grove and Minneapolis, MN. Call us today at 763-271-8700 for your free estimate.