With the real estate market booming at the moment, it's only natural to want to jump on the bandwagon, put your home up for sale, and move on to greener pastures. That being said, it's a competitive market right now. With homes going for high prices and plenty of them available, your space will need to stand out in terms of curb appeal if you want to bag a buyer.
Perfect Exteriors, your Monticello team of home exterior contractors, is here to help you get the most out of the home-selling process. Below, we'll dive into a few ways to spruce up your home's exterior to wow potential new owners and get it sold quickly.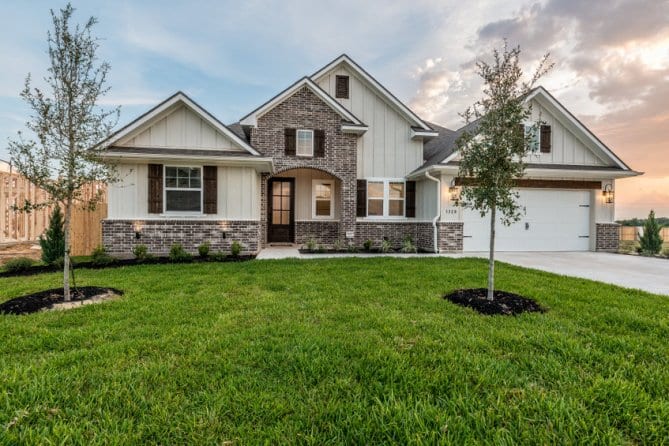 Choose the Right Renovation With an Exterior Contractor's Help
Renovating a home to sell is nothing new; it's never been uncommon for a realtor to recommend updating appliances, flooring, or even cabinets to get a higher selling point. But don't shortchange exterior updates—they're big, bold, and jaw-dropping, and the right one can get a buyer excited about your home before they even step in for a tour.
What renovation you choose will be dictated by local trends and your budget. A good exterior home contractor will be knowledgeable in the former and willing to work with the latter, so don't be afraid to ask for help.
Generally, though, updating your roof or switching to LP Smartside tend to be good bets for adding value to your home.
Get Repairs Done ASAP
If your asphalt roofing is curdling or your siding hanging on by a thread, of course potential buyers will pass your home by. Nobody wants to step into ownership of a space that's rife with maintenance needs!
Even if you don't opt for a major renovation, it's still smart to get housekeeping items such as storm damage repair done before your home goes on the market. You'll be able to advertise it as a "ready to live in" space instead of a fixer-upper—and thus fetch a higher price point.
Clean and Tidy Is the Name of the Game
Homes must be sparkling for showings, and that means inside and out. Consider a good exterior washing to make your home shine for its future owners. Don't know where to start? Check out our blogs "Do I Need to Clean my Roof?" and "Siding Stains: What Causes Them and How to Remove Them" to scrub up on your cleaning know-how.
Perfect Exteriors: Here to Make Your Home the Best it Can Be
From storm damage repair to roofing services, we've got the comprehensive know-how and proven great service needed to set your exterior apart from the rest. Give our Monticello office a call today at 763-271-8700.