Winter is fast approaching so you need to make sure that your commercial property is ready for the cold. Fortunately, our commercial roofing services can make sure there will be no problems with your roof this coming season. Perfect Exteriors of Minnesota is a multi-award-winning company with many years of experience. Today, we will discuss four improvements that can enhance your commercial property: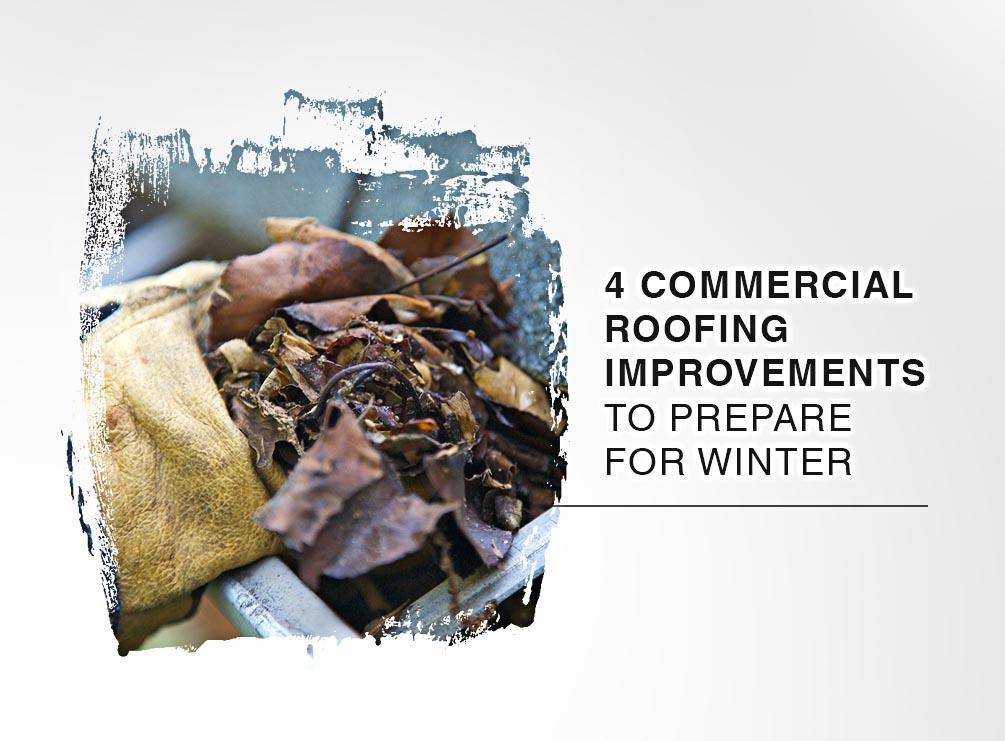 Perform Routine Maintenance
The building owner or property manager can have a significant impact on the service life of their roof by committing to the care of the roof. Implement a program where the maintenance personnel will clear the roof of debris, such as bottles, cans, tree branches, leaves, etc. You should also make sure these building personnel learn as much as possible about the signs of commercial roof damage, so they can make an accurate report and call professionals like us if necessary.
Clear Your Drains, Gutters and Scuppers
As a windows and roofing expert, we understand the importance of preventing water damage. Pooling water is one of the most common causes of commercial roof leaks. Standing water on the roof can accelerate the breakdown of some roofing materials. The weight of the water can also compress roof insulation. Prevent this from happening by making sure your drains, scuppers and gutters are clean and free of debris.
Keep Roof Access Limited
Allow only authorized personnel to go up on your roof, and only if necessary. Foot traffic can damage your roof membrane and decrease its service life. Minimize foot traffic as much as possible and pay close attention to the areas where people walk. The areas with the highest volume of foot traffic are more vulnerable to damage. Call us if you spot any issues.
Schedule Seasonal Professional Inspections
Ideally, your commercial roof should receive a professional inspection at least twice a year, in the spring and in the fall. The fall inspection will identify any defects that may have formed over the summer. Early inspections allow us to complete any necessary repairs before cold temperatures and bad weather interfere. Our inspection and repair services will considerably reduce the need for emergency repairs.
In addition to our commercial and residential roofing services, we help our customers with their windows, siding, gutters and insulation. Perfect Exteriors of Minnesota focuses on delivering topnotch workmanship, customer-focused service and high quality products at fair prices. We offer complete project management and excellent warranties. We serve many areas in Minnesota, including Minneapolis and Maple Grove. Call us at (763) 271-8700 to learn more about our services and products. You can also ask for a free estimate.