Reputable Window Company Maple Grove MN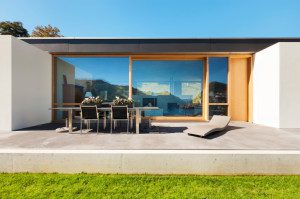 Are you aware what a difference a little light makes in your home? Adding windows can completely change the appearance and dimension of any room. We are a window company Maple Grove MN that fully understands what a difference a little light makes. If you are looking for a contractor with experience, skill and a reputation you can count on, we are the best option for all of your wide ranging window needs.
Do You Have Old Windows?
You might think that your old windows are sufficient enough for your home, but you are losing money without even knowing it. Old windows create a draft in your home that simply increases your energy costs to unfathomable rates. If you are tired of losing money directly out of your window, you will learn more about our new window installation services. This will enable you to have energy efficient windows installed in your home that help to save you money over time. Instead of watching money go directly out of your window, you can call on a reputable window company in Maple Grove, MN that you can count on. New windows are the first step to cutting back your energy costs.
Change Your Space
Adding windows to your home is an easy way to make a fast and affordable transformation to any room. We specialize in window installation that helps to bring a new design element to life. Windows not only allow natural light into your home, but they open up space in a unique way. Changing the space in your home is fairly simply when you call on the services of a window contractor.
Experience Matters
Not only does the style of window that you choose matter, but the contractor is also a very important decision. You want to make sure that you only choose a window contractor with experience and a reputation that gives you peace of mind. We know the most effective installation techniques and will install your windows correctly the very first time. Not only do we work fast, but we also arrive around your convenience. Window installation should be a process that is hassle free. Call us today at (763)-271-8700 for a no pressure, no hassle price quote. You will be blown away by how different your home can look with just a few new windows. The transformation really is quite amazing.
Contact The Window Company Maple Grove MN
To schedule a free inspection, call our number or visit Perfectexteriorsmn.com for more info about window company Maple Grove MN.