Storm Damage Inspections in Twin Cities and the Nearby Communities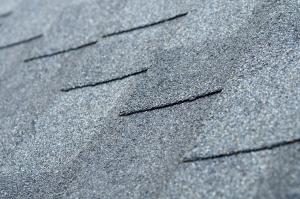 When extreme Minnesota winds, storms, and tornadoes strike, serious damage can occur on your residential and commercial roof. These weather conditions can cause falling branches and other issues that are easy to see. However, they can also cause hidden damage that may take some weeks or months to show up.
Most people have their roofs inspected only when they're preparing their home for sale. What they don't know is that roofs that are past warranty or have recently been exposed to harsh weather should be checked too. Perfect Exteriors of Minnesota provides in-depth storm damage inspections to make sure that your home's structural integrity remains intact. We carefully inspect all aspects of the roof and determine any areas that need repair or replacement.
A Thorough Inspection of Your Roofing System
When we inspect and work on your roof, you can rest easy knowing that all of its components will be carefully evaluated. Our storm damage inspections check for numerous issues, including but not limited to:
● Missing, broken, or cracked shingles
● Missing or damaged flashing
● Worn away shingle granules
● Wood rot or sagging parts
● Damaged rubber boots around pipes
● Missing or broken caulk
● Clogged or sagging gutters
Upon completing the inspection, our team will prepare a report and suggest ideal recommendations to improve your roof's performance. With us, you can be sure that your system will remain structurally sound and keep your home protected for many years.
Why Trust Perfect Exteriors of Minnesota
Fully licensed and insured, Perfect Exteriors of Minnesota has over 35 years of experience providing storm damage inspections and repairs to local homeowners. We can help you tackle the aftermath of severe conditions on your home's or building's exterior. We offer the following services:
● Complete project management
● Daily cleanup of project site
● Quality Installation from a GAF Certified Master Elite Contractor
● Certified Green Contractor
● Lead safe certified firm
● HAAG certified roof inspector
● Unbeatable warranties
Know more about Storm Damage Inspections. Call Perfect Exteriors of Minnesota now!
When trouble strikes, you can be confident that Perfect Exteriors of Minnesota will be there to provide top-quality roof inspections and repairs. You can get in touch with us by calling (763) 271-8700 or by completing our request form.