Your Storm Damage Repair and Restoration Professionals in Shakopee, MN
Storms could bring powerful winds, excessive rainfall, and sometimes even hail to your property, causing instant and long-term damage. These terrifying, fast-moving storms may cause damage to your roofing, siding, as well as the gutter system. It is quite critical to address any concerns about your home's insulating exterior as soon as possible to avoid more serious damage, especially on the inside.
Perfect Exteriors deploys skilled home renovation professionals to your home to examine and fix winter storm damage, ice storm damage, siding storm damage, or hail storm damage swiftly and affordably. We can also work alongside your insurer to determine the services they insure, with regards to Shakopee storm damage repair.
Our Shakopee Storm Damage Repair Services
Perfect Exteriors offers a variety of products and services to accommodate the expectations of residential and commercial property owners in Shakopee who have suffered roof storm damage. We may present you with a thorough evaluation of your house or workplace, along with remedies, after a comprehensive review, to assist you in determining the best method for Shakopee storm damage restoration.
Storm Damage Roof Repair in Shakopee
Your storm damage contractors should be capable of handling any magnitude of roof storm damage. Perfect Exteriors' competent storm damage contractors have been covering houses and fixing roofs following roof storm damage in Shakopee for many years. Whenever heavy winds and/or hail storms damage your roofing in Shakopee, you need dependable storm damage contractors like us on your side.
We're delighted to provide superior roofing and re-roofing options from EDCO, GAF, and the Central States, all of which have a long history in the field. This gives you some assurety of protection against roof storm damage in future. Besides, the exceptional performance, long-lasting curb attractiveness, and industry-leading warranties of their solutions might significantly raise the value of your property.
Shakopee Storm Damaged Siding Replacement
Perfect Exteriors is always available to facilitate you after siding storm damage. You will find the exquisite siding solution for your property, regardless of your wallet or preferences. Our Shakopee storm damage restoration relies on the following materials:
Vinyl siding
Fiber cement siding
Steel siding
Storm Damaged Windows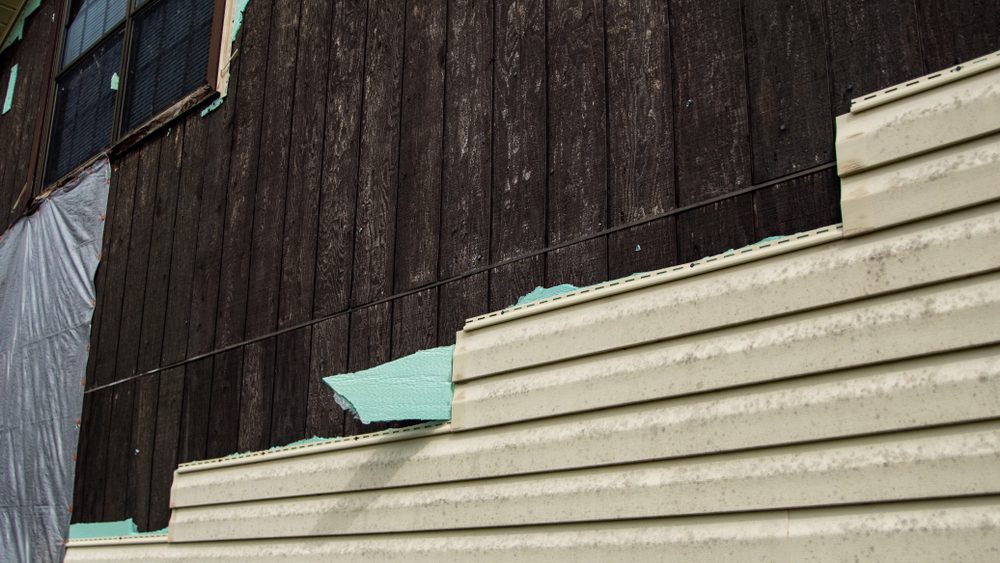 Perfect Exteriors focuses on the replacement of windows after storm or wind damage, with several options for you to choose the one that suits your specific budget and requirements. For our Shakopee storm damage repair services, we only offer products from respected window brands: UltraMaxx and the Andersen Corporation, since we aspire to provide only the top standards to our clients.
Wind Damage Repairs in Shakopee
In the Minnesota climate, powerful storms are typical, but you may be surprised by how few roofers have adequate training and gear for Shakopee storm damage restorations. However, you can rely on Perfect Exteriors when coping with the aftermath of a winter storm damage, ice storm damage, hail storm damage, or just a summer downpour.
Trusted Shakopee Storm Damage Repair Contractors
Although the weather is constantly uncertain, our solutions are dependable. At Perfect Exteriors, we have decades of expertise in Shakopee storm damage restoration that helps homeowners return their properties to their former glory.
Free Storm Damage Inspection
Besides evaluating your windows and siding, we examine all areas of your property following restoration and assess your rooftop to ensure the storm did not compromise your shingles and roofing. Also, our assessment is free, and we do not force you to use our solutions.
We'll Work With Your Insurance for Shakopee Storm Damage Claims
Although storm or wind damage repair prices vary, an extensive insurance plan covers several natural disasters, lowering out-of-pocket expenditures. Great storm damage contractors like Perfect Exteriors works with your insurance provider to facilitate speedy processes because the last thing you should do now is deal with complex insurance plans.
Complete Storm Repair Management Process
Perfect Exteriors is incredibly responsive and thorough when analyzing damage. Our Shakopee storm damage repair process particularly includes:
Storm Damage Evaluation: To establish the extent of the ice storm damage, winter storm damage, siding storm damage, or hail storm damage our staff uses a detailed checklist. This comprises an analysis of the architecture, windows, siding, guttering, electrical grid, and main appliances. We also check to see if gray or black water has affected your home.
Storm Damage Restoration Strategy: We proceed to come up with a thorough action plan after having a comprehensive view. This is the roadmap that our repair experts employ to counteract any hail storm damage, winter storm damage, siding storm damage, or ice storm damage.
Restoring Your Home: Whatever ice storm damage, winter storm damage, siding storm damage, or hail storm damage your home has suffered, our experts will reinstate it to how it was: a safe and healthy place for both you and your household.
Returning Life to Normalcy: Whenever hail storm damage, ice storm damage, siding storm damage, or winter storm damage threatens your household and compels you to flee your house, your chief concern is the same as ours: restoring normalcy. This is why we do everything we can to make your Shakopee storm damage restoration procedure as simple as possible.
Contact Your Trusted Shakopee Storm Damage Repair Experts For a Free Estimate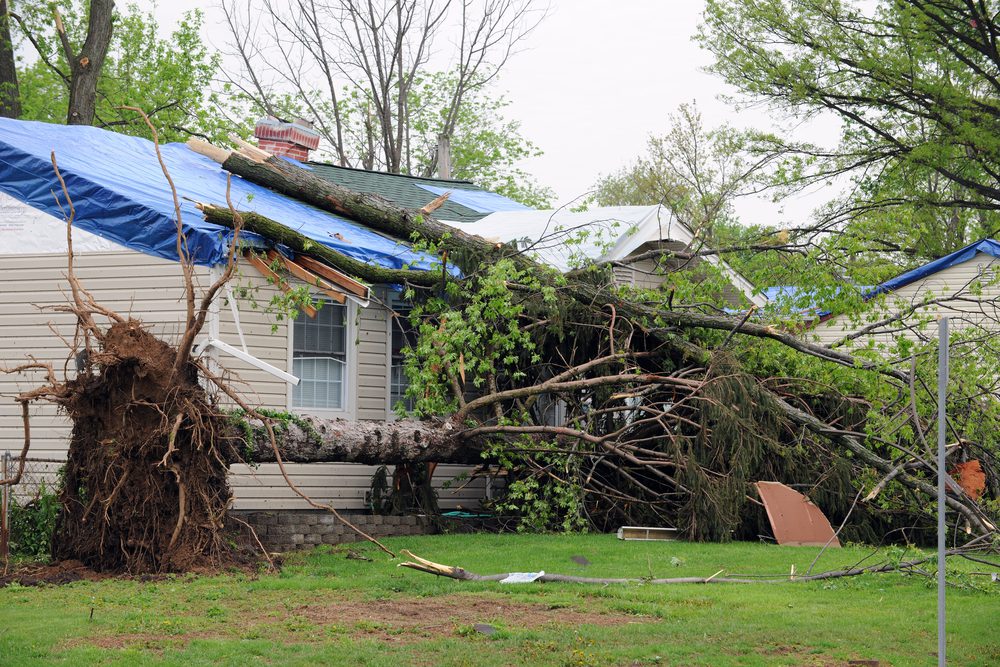 When you've had a leaking roof because of massive rain or wind damage, you have to call in storm damage contractors quickly. The house inspectors at Perfect Exteriors can examine the damage to your roofs, guttering, windows, as well as siding, and make the necessary recommendations. We understand that storm or wind damage can be difficult to cope with, which is why we offer you support during the entire process.