Your Storm Damage Repair and Restoration Professionals in Prior Lake, MN
Residential and business owners in Prior Lake, Minnesota, know how unpredictable extreme weather conditions can be. Perfect Exteriors is available to suit all your Prior Lake storm damage repairs if your home or commercial property shows signs of damage after a recent storm.
With over 30 years of combined expertise, our professionals have the background skills and knowledge to tackle any residential or commercial restorations after a severe weather storm.
Our Prior Lake Storm Damage Repair Services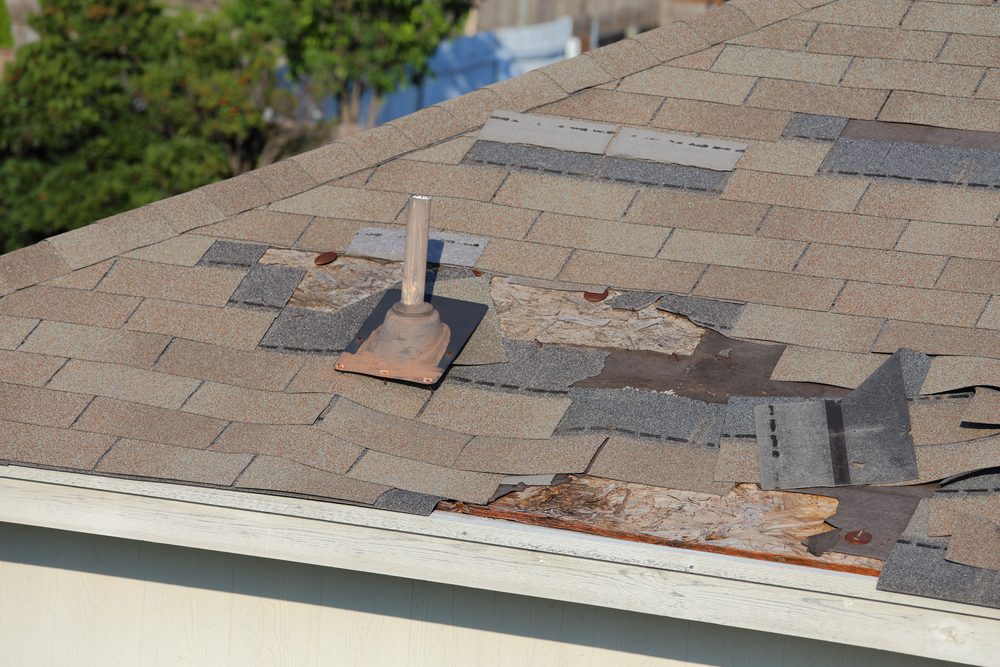 Are you looking for storm damage contractors in the Prior Lake, Minnesota, area? Perfect Exteriors is a trusted source for many residents who need help after sustaining winter storm damage to their homes or business.
We offer comprehensive services to suit any restoration your building requires, including:
Roof repair
Siding replacement
Window installation
Wind damage resolutions
Storm Damage Roof Repair in Prior Lake
Your roof can suffer substantial damage after experiencing intense weather conditions. Some external elements that can create problems with your roof include:
Fallen or flying debris
Heavy rain or hail
Extreme winds
Buildup of ice and snow
Keeping your roof system intact is vital to avoid any moisture problems indoors. For example, if you have broken, turned up, or missing shingles, water can enter the home. Leading to mold or mildew growth. Prior Lake storm damage restoration can help to remove these issues
A leaking roof can cost more for repairs if you do not take care of the situation immediately. Perfect Exteriors is here to assess any damage. And restore your roof to its original state so your home can remain dry and protected.
Prior Lake Storm Damaged Siding Replacement
The siding on your home or office will help protect the structure from the weather while keeping out pests. But, if you have cracks, chips, or missing sections on your siding, your home is vulnerable. These vulnerabilities lead to water leakage, insect infestation, and other issues that can lead to costly damage.
Our team of experts can help you find the best solution to your siding storm damage repairs that will work with your schedule and budget. Whether you need to replace a small section or the entire siding, Perfect Exteriors is here to help.
Storm Damaged Windows
Your windows are vital components of your home or business structure. They provide character and natural light to your indoor space while protecting you from the elements. But, they need immediate replacement when they experience storm damage.
Perfect Exteriors are professionals in window installation for the Prior Lake, Minnesota area. Our team of experts can tackle any window repair type, including:
Bay and bow
Casement
Double hung
Picture
Sliding
Wind Damage Repairs in Prior Lake
Unfortunately, high winds can bend or break shingles, siding, flashing, gutters, and more. When these areas are left vulnerable, your home's damage will quickly add up. Water and debris will interfere with protecting your structure from outside elements.
If you require Prior Lake storm damage repair after experiencing extreme winds, Perfect Exteriors is the one to call. Find out why so many other residents rely on us for wind damage restoration needs. And see how simple it is to have your home back to looking beautiful and functional in no time.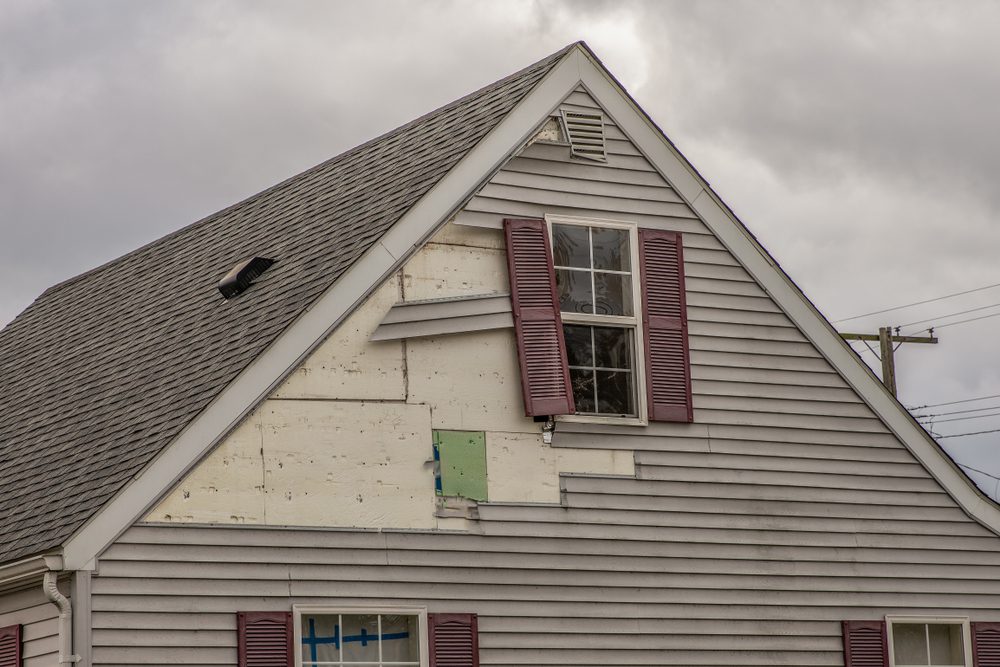 Trusted Prior Lake Storm Damage Repair Contractors
Perfect Exteriors should be your first call for trusted Prior Lake storm damage restoration projects. Our expert team has been serving Prior Lake, Minnesota residents since 2002. We provide high-quality products with professional workmanship and exceptional customer service.
See why others rely on Perfect Exteriors for all their hail storm damage repairs and extreme weather restorations with our friendly services:
Free Storm Damage Inspection
We'll Work With Your Insurance
Complete Storm Repair Management
Free Storm Damage Inspection
Dealing with the aftermath of a severe weather storm can be confusing and stressful. Perfect Exteriors is here to help you determine the extent of the damage. And find a solution that works with your schedule and budget.
Our professionals will perform a free comprehensive storm damage inspection with no obligation to you. Our trained experts know what to look for after a storm. And will find any potential hazards or problems in the exterior. So you are sure to understand what your house needs.
You will receive a detailed report of our findings to avoid sudden surprises when it comes time to complete your storm damage repairs.
We'll Work With Your Insurance for Prior Lake Storm Damage Claims
If your Prior Lake storm damage repair falls under your home insurance, Perfect Exteriors is here to help make the process easy. We work with your insurance company to ensure they receive all the necessary information for your claim. And help get your repairs done quickly.
Is this your first time dealing with a house insurance claim for storm damage? Or do you need to have your repairs assessed, approved, and completed as soon as possible? Perfect Exteriors is here for you. And help get your home functional once again.
Complete Storm Repair Management Process
Do you have ice storm damage to your home but are unsure what the repair will entail? Perfect Exteriors has been serving Prior Lake, Minnesota clients for decades. So we are knowledgeable in the entire process.
Our team of professionals will keep you in the loop on every step of the repair process. Right from the moment you call us for a free no-obligation estimate until we leave your property. Not only do our experts provide high-quality workmanship with the best products. But you will also receive exceptional customer service as part of our complete storm repair management process.
You will not have to worry about a surprise bill at the end of your repair. And our friendly staff will ensure they leave your property cleaner than when we arrived.
Speak With a Storm Damage Expert
Contact Your Trusted Prior Lake Storm Damage Repair Experts For a Free Estimate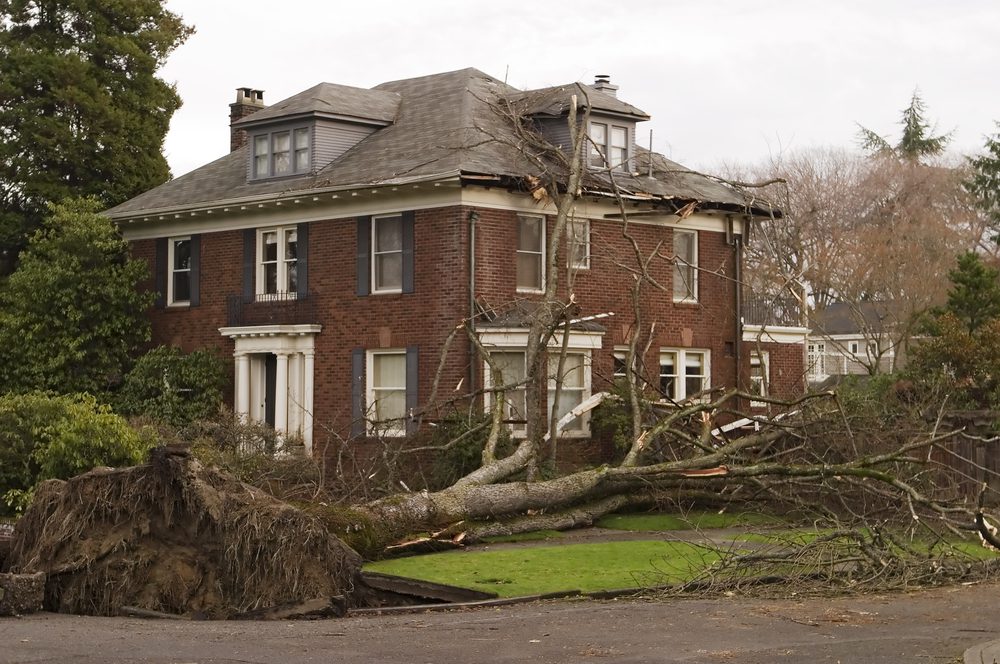 Do you have roof storm damage or need an assessment for siding repairs or replacement? Talk to our friendly staff at Perfect Exteriors for a free, no-obligation estimate. We want to get your home functional and looking great as soon as possible. Perfect Exteriors can help you with Prior Lake storm damage restoration and repair.