Storm Damage Repair Plymouth, MN
Natural disasters like wind storms, tornadoes, and floods can wreak havoc on your home without warning. The level of devastation caused by these disasters can easily affect your peace of mind. At this point, you should concentrate on recovering your normal lifestyle by getting quality Plymouth storm damage restoration for your home.
You deserve to work with the best Plymouth storm damage repair service. Perfect Exteriors stands as your best option for all kinds of Plymouth storm damage repairs. It doesn't matter whether it's your roof, siding, or windows. We are the best-placed storm damage contractors in Plymouth, MN.
Our Plymouth Storm Damage Repair Services
Perfect Exteriors is your one-stop shop for all your Plymouth storm damage repair needs. We guarantee a comprehensive approach to all kinds of projects, whether minor damage or something large. Our experienced storm damage contractors will ensure that all Plymouth storm damage restoration services are completed to our client's satisfaction.
We take pride in quality services and guarantee satisfaction in every repair service, including:
Storm Damage Roof Repair in Plymouth
It's unfortunate to have to deal with roof storm damage after inclement weather. It's even more frustrating when various roof storm damage contractors flood your home trying to take advantage of your situation.
Well, you don't have to worry about these all-too-common practices. At Perfect Exteriors, we treat all our Plymouth hail storm damage repair projects as our own. We also understand the kind of pressure associated with roof storm damage. By partnering with our Plymouth storm damage repair contractors, you're guaranteed a dedicated team that we'll help you restore your roof storm damage.
Plymouth Storm Damage Siding Replacement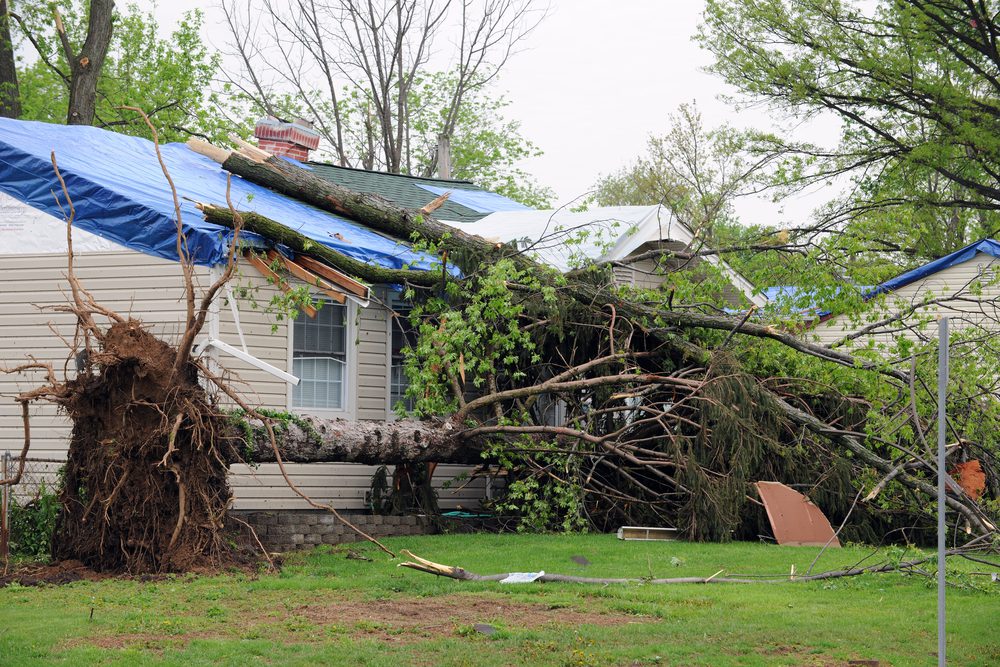 Ice storms, hail storms, or wind can cause considerable damage to your home siding. We understand that your home siding is the most visible area in your house. We're committed to providing the best siding winter storm damage restoration to all clients.
We'll work with you to find the best replacement for your siding storm damage that mitigates additional damage and guarantees your expected aesthetic appeal. This ensures an unparalleled, reliable, and innovative solution for your siding replacement.
Storm Damaged Windows
Broken windows can pose a risk to your home apart from being an inconvenience. That's why you need immediate hail storm damage repair or replacement. There's no better Plymouth storm damage restoration service guaranteeing quick and effective window replacement services than us.
Our winter storm damage contractors will repair broken windows or repair them as soon as you call us. We can fix any damage to any window. Apart from that, we will work efficiently to ensure that your windows are correctly installed.
Wind Damage Repair in Plymouth
Wind damage can affect different features in your home, including your roof, windows, and siding. You don't have to worry about any wind damage. Our team is dedicated to helping you restore any roof regardless of its design and material. We also know that strong winds can lead to siding storm damage. That's why we are committed to providing the best services in this situation.
As one of the most reliable Plymouth storm damage restoration services, you can rest assured of the best wind damage repair service. This is what sets us apart:
Adherence to OSHA standards, along with local, state, and federal regulations
Use of commercial-grade products for all your siding storm damage and window damages
24/7 situational awareness of all our wind damage projects
Use of advanced equipment in our wind damage repair and restoration services
Working closely with our winter storm damage contractors
Trusted Plymouth Storm Damage Repair Contractors
We know the devastating results that come from a storm. Whether it's a catastrophic hail storm, high winds, or any other kind of disaster, our knowledgeable hail storm damage repair experts are fully equipped with the knowledge and tools needed to regain your home's original appeal. Here's a detailed look at different factors that make us your number one choice:
Free Storm Damage Inspection
There's no better way to start your roof storm damage, winter storm damage, hail storm damage or ice storm damage repairs than having a free estimate. Our estimates come with a detailed inspection of the extent of hail storm damage or siding storm damage, determining the best solution, and deciding on a detailed cost estimate. You can enjoy all these privileges without any obligation to hire our Plymouth winter storm damage restoration experts.
We'll Work With Your Insurance for Plymouth Storm Damage Claims
We understand that working with your insurance company can be challenging. At the same time, you probably don't have the time to work with their insurance adjusters as you try to get your things in order.
You don't have to worry about your home insurance adjusters. Our focus is to work with your insurance adjuster to get a straightforward and stress-free Plymouth ice storm damage repair within the shortest time possible.
Complete Storm Repair Management Process
As one of the best Plymouth ice storm damage repair services, we offer a comprehensive approach to your wind damages. Here's what you should expect from our professionals:
A free, non-obligatory inspection of your home conducted by an ice storm damage expert
Assessment of the project and determining how much workforce is needed to complete the hail storm damages
Offering a wide range of materials that fit your budget and aesthetic appeal
Repairing or restoring your home feature promptly and cleaning the site after the project
Assessment of the quality of work with you to have a guarantee of our workmanship and your expectation
We also have flexible payment options that favor all our clients. You don't have to worry about your financial capacity. Our Plymouth storm damage repair experts will discuss and help you choose the most flexible payment option.
Contact Your Trusted Plymouth Storm Damage Repair Experts for a Free Estimate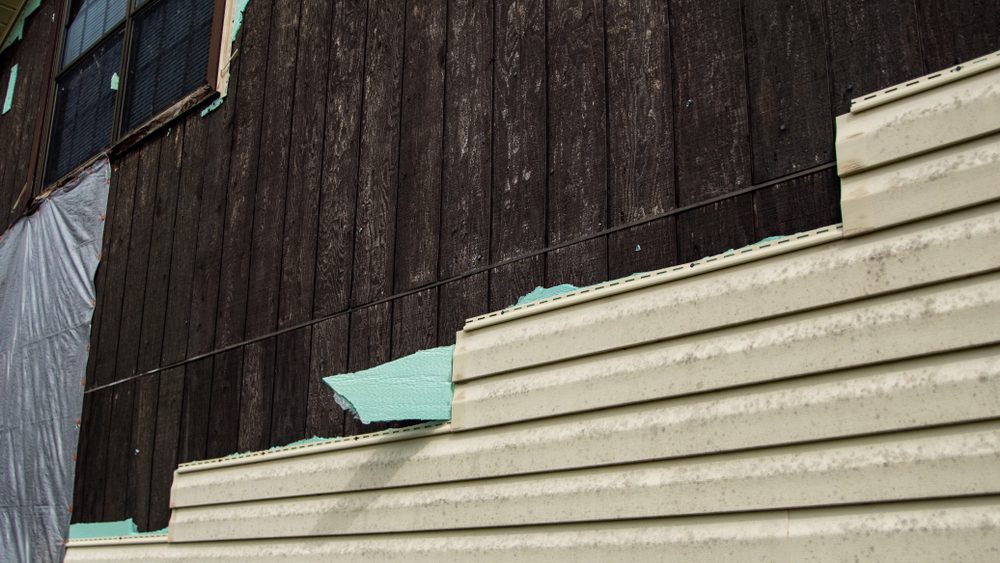 Are you finding the perfect ice storm damage restoration contractor? Look no further. Perfect Exteriors is your best solution for any form of hail storm damage repair in Plymouth, MN. Complete our estimate form today, and let's start with your Plymouth storm damage restoration.