Your Storm Damage Repair and Restoration Professionals in Osseo, MN
No one wants to face storm damage to their home, but unfortunately, it happens more often than you may believe. If you're an Osseo resident who needs storm damage repair, Perfect Exteriors is the place to call for all your residential and commercial needs.
Serving the Twin Cities and its surrounding area for over 35 years, Perfect Exteriors has the knowledge and expertise you need as a roofing and siding professional in the Minnesota area. So whether your home needs some TLC from hail or a swift winter storm, one call can take care of it all.
Our Osseo Storm Damage Repair Services
Perfect Exteriors is a family-run, locally-owned business that puts the customer first. Whether you are a new client or a returning customer, you will receive high-quality products with exceptional workmanship and excellent customer service right from the start to the end of your project.
With over 35 years of combined field experience, Perfect Exteriors is the ideal storm damage contractor for Osseo, covering a wide range of services, including:
Roof repair
Siding replacement
Window repairs
Wind damage solutions
Storm Damage Roof Repair in Osseo
The professionals at Perfect Exteriors are much more than a local restoration company. If you need elite service for any roof storm damage, we carry the expertise your home needs, including:
EPA Lead Certified Contractor
Haag Certified Inspector
GAF Certified Green Roofer
GAF Master Elite Roofer
We deal with many roofing materials, including asphalt, cedar shake, and metal roofing options to suit any home or commercial need. So, no matter if you need a minor roofing repair or an entire replacement, Perfect Exteriors can handle the job to get your home back the way it should be.
Osseo Storm Damaged Siding Replacement
Many homeowners may often overlook siding storm damage as minor problems. However, moisture can enter your home if you do not attend to any breaks or missing areas immediately and can create further harm. Our professionals can help replace any damaged sections to ensure your home stays dry and safe from the elements.
Storm Damaged Windows
Hail storm damage can add up quickly and cost a lot for window replacements when they sustain chips and cracks after extreme weather conditions. Perfect Exteriors is Osseo's choice for window replacement with many styles, including:
Casement
Double Hung
Sliding
Vinyl
Your home requires the correct installation and care when replacing windows to keep out moisture and create a proper seal for energy efficiency. Trust our experts with all your window installation needs after a severe storm.
Wind Damage Repairs in Osseo
High winds in the Minnesota area can damage your home, including shingles and siding. Some property owners with large trees may also suffer devastation from fallen branches or uprooted vegetation.
Our professionals can handle any wind damage repairs you need, including missing or broken shingles, bent or broken siding, and other common problems.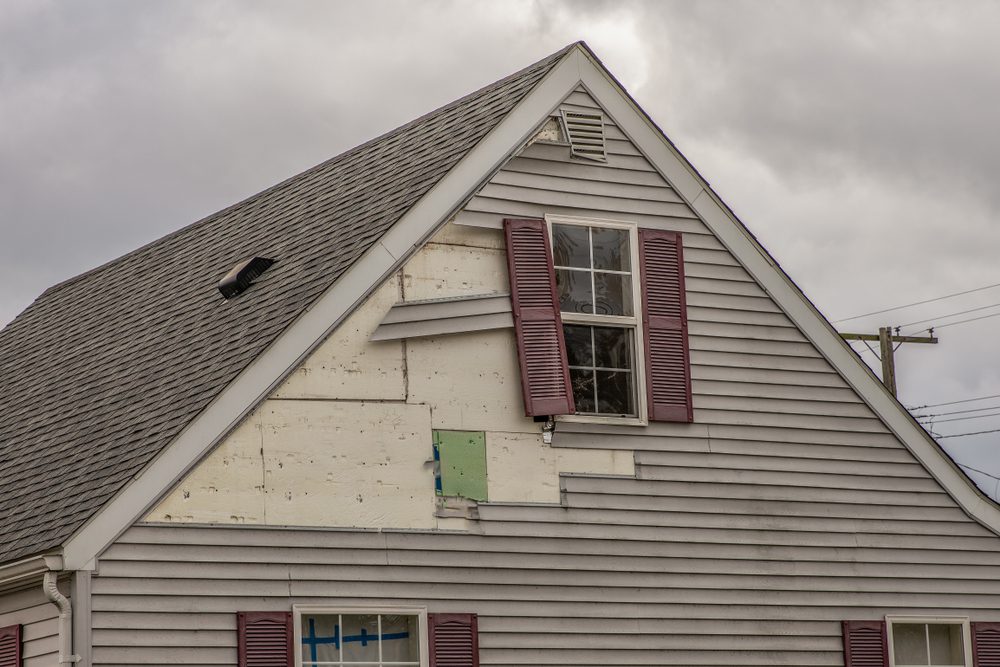 Trusted Osseo Storm Damage Repair Contractors
Since 2002, Osseo residents have trusted Perfect Exteriors to handle all their residential and commercial repair needs as the best storm damage contractors in the Minnesota area. We provide exceptional customer service with high-quality materials and top-notch workmanship at affordable prices.
What sets us apart from the competition? Perfect Exteriors not only has the best products and customer experience, but we also offer:
Free Storm Damage Inspection
Work With Your Insurance for Claims
Complete Storm Repair Management Process
Free Storm Damage Inspection
Our outstanding team of experts provides a free, no-obligation estimate with your comprehensive storm damage inspection. We cover all roof, windows, siding, and exterior elements to ensure you know exactly what is necessary.
There will be no surprises or extra costs when getting your home back to looking great and keeping your family safe and protected. Our free storm damage inspection process includes every aspect of your repair and will contain all our detailed findings.
We'll Work With Your Insurance for Osseo Storm Damage Claims
Does your home have winter storm damage? Many homeowners find it confusing to deal with home insurance claims after a bout of extreme weather. Thankfully, our team of professionals is knowledgeable and will work with your insurance company on your storm damage claims.
Unfortunately, insurance paperwork and estimates can take time. However, we understand how frustrating the process is. Therefore, we work together with the insurance adjuster to have your assessment completed in a timely manner and help get your claim approved so your home can return to its original condition sooner than later.
Complete Storm Repair Management Process
Finding and hiring a contractor for storm damage repair in Osseo can be challenging, especially if this is your first incident. Perfect Exteriors have the background experience you need to ensure the entire repair goes smoothly, from the free estimate through the repair until your project is complete.
We strive for the best possible customer experience right from the start, so you do not have to worry about the next step in your repair. Our complete storm repair management process guides you through each phase. This way, you know precisely where we are in your repair project at any time.
You should not have to clean up after a major storm repair alone. Unlike other contractors who finish a project and leave as fast as possible, Perfect Exteriors will ensure we leave your property cleaner than when we arrived for your repair.
Speak With a Storm Damage Expert
Contact Your Trusted Osseo Storm Damage Repair Experts For a Free Estimate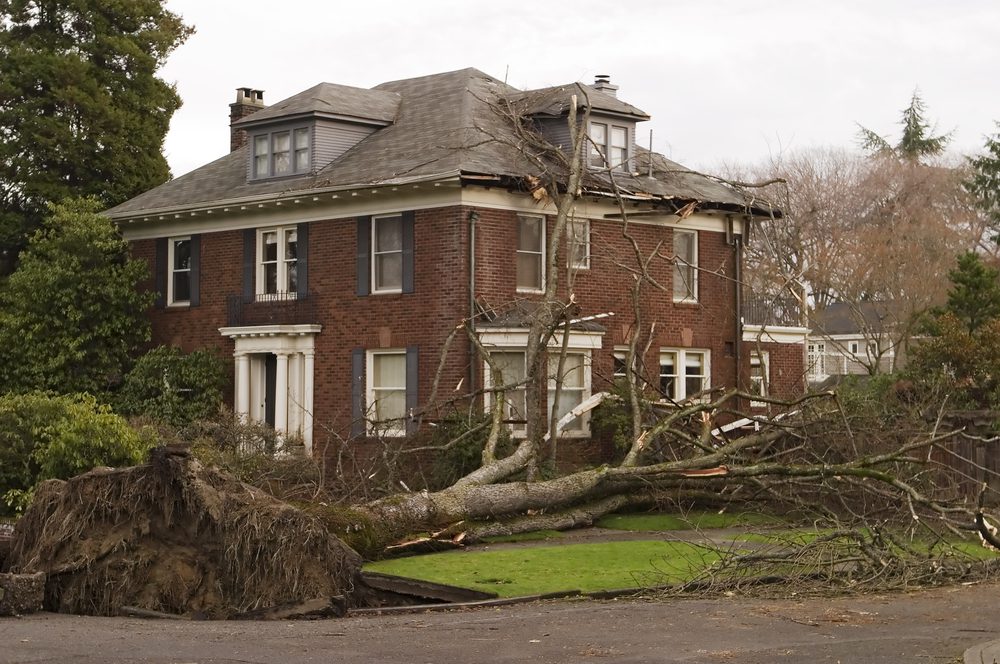 So whether your home has ice storm damage, issues after a hail storm, or problems with your exterior from high winds, our experts at Perfect Exteriors can help. We provide superior customer service with high-quality products and exceptional professionals for all areas of your house, including the roof, siding, windows, and more.
Talk to one of our team members today, get your free estimate for Osseo storm damage restoration, and see how easy it can be to complete your repairs with a trusted professional.