Your Storm Damage Repair and Restoration Professionals in Lakeville, MN
Facing storm damage repairs in Lakeville, Minnesota is challenging. As a homeowner, you may not know what repairs need immediate attention or how much they will cost. Perfect Exteriors is the storm damage professional that residential and business owners call after extreme weather hits.
Our experts have over 30 years of combined experience with all the exterior repairs and storm damage restorations that your Lakeville home or business may require. With free estimates and no-obligation storm damage inspections, you can count on Perfect Exteriors to provide the exceptional Lakeville storm damage restoration service you need during these stressful times.
Our Lakeville Storm Damage Repair Services
Lakeville, Minnesota is not immune to extreme weather conditions. Our team of experts has the training and knowledge to help get your property back to its original condition after suffering roof storm damage or other concerns that arise after unfavorable weather.
As professional storm damage contractors, Perfect Exteriors is qualified to offer your home or business:
Roof repair
Siding replacement
Window installation and replacement
Wind damage repairs
Storm Damage Roof Repair in Lakeville
The roof of your home or business protects the structure and everyone inside. However, repairs are necessary when your building is missing shingles, has areas with broken gutters, or extreme winds have bent your roofing materials.
Perfect Exteriors is your trusted storm damage contractor to handle any of your storm damage roof repairs in the Lakeville area. We understand the need for a roof that will keep out moisture and protect your home and loved ones. Our quick and effective hail storm damage repairs can help ensure that your home or business does not sustain further damage after extreme weather.
Lakeville Storm Damaged Siding Replacement
The siding on your residential or commercial property is vital for always protecting the structure. However, it can be vulnerable to high winds and hail storm damage. Even if you cannot protect your home from siding storm damage, you can call the professionals at Perfect Exteriors when it happens.
We are happy to quickly handle any repairs and replacements your siding requires so you can rest assured that your interior remains protected against the elements. Without swift action, moisture entering a home can cause mold and mildew, costing you more in roof storm damage repairs.
Storm Damaged Windows
Windows are not only beautiful elements to your home, but also functional components. High-quality windows help lower energy costs while keeping moisture out during intense weather. However, if your windows have chips, cracks, or other damage from extreme hail or winds, you need the professionals at Perfect Exteriors to help.
We specialize in various window styles to suit all of your residential and commercial needs, including:
Bay and bow
Casement
Double hung
Picture
Sliding
Our team members are professional installers of many popular window brands, including Alside, Andersen, and Sierra Pacific. This way, you know you are getting expert installation services with high-quality window products.
Wind Damage Repairs in Lakeville
High winds can damage your home or office building significantly after a storm. From turned-up shingles to bent eaves or missing siding, the experts at Perfect Exteriors can handle any wind damage repairs you require.
Call our professionals for a free, no-obligation estimate if you are unsure about your home's condition after a windstorm. We can examine your structure for any existing storm damage and suggest the best course of action to have your place back to its original condition.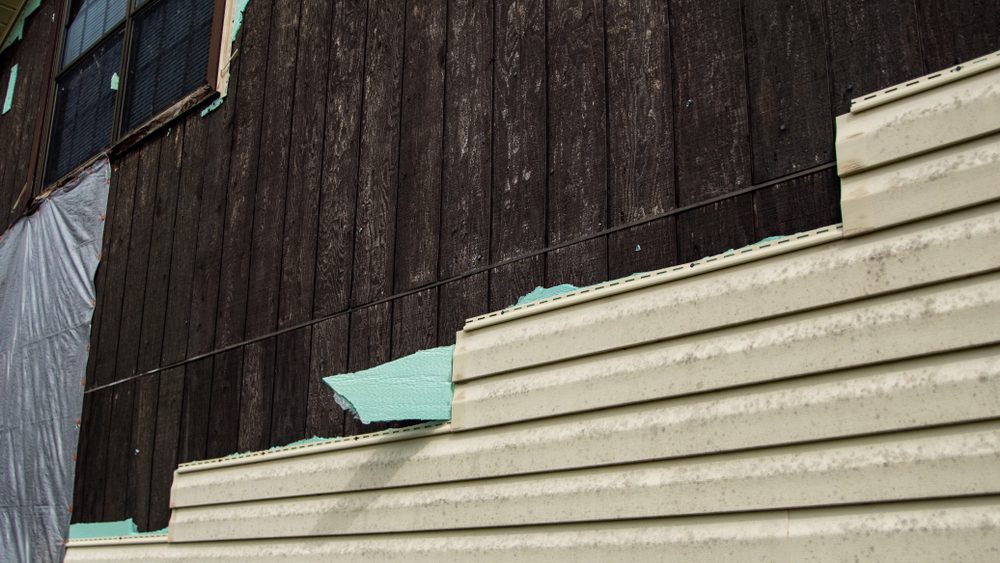 Trusted Lakeville Storm Damage Repair Contractors
You can trust the professionals at Perfect Exteriors for Lakeville storm damage repair. We know how stressful it can be to worry about any problems to your exterior after extreme weather circumstances.
We handle every step in the process professionally and efficiently to have your home functional and safe as soon as possible. See why we are the trusted Lakeville storm damage restoration experts for residents with our professional services:
Free storm damage inspection
We work with your insurance
Complete storm repair management
Free Storm Damage Inspection
Naturally, the first step in handling any Lakeville storm damage restoration and repairs is determining what is necessary. Our team of professionals offers a free, no-obligation storm damage inspection to know precisely what your home needs.
We provide a comprehensive report of our findings, so you have no surprises when it comes time to complete repairs on your home.
We'll Work With Your Insurance for Lakeville Storm Damage Claims
Handling any winter storm damage to your residential or commercial property is often stressful, especially if it is your first time in this situation. We understand the insurance claims process and will work efficiently with your insurance company to provide a comprehensive estimate and work with the adjuster during the approval process.
We know the importance of returning your home or business to its original condition as soon as possible. Our storm damage contractors are here to make the process easier and get your repairs approved and completed as quickly as we can.
Complete Storm Repair Management Process
Our professionals use a complete storm repair management process when handling all your residential or commercial storm damage repairs in Lakeville. Right from your first call for an estimate to completion, your property will receive high-quality care and attention to leave you with a job well-done.
We oversee the entire process, so you know what happens during your ice storm damage repair while leaving your property cleaner than when we arrived. Perfect Exteriors takes care of everything so you can relax as we handle all of your winter storm damage restorations.
Contact Your Trusted Lakeville Storm Damage Restoration Experts For a Free Estimate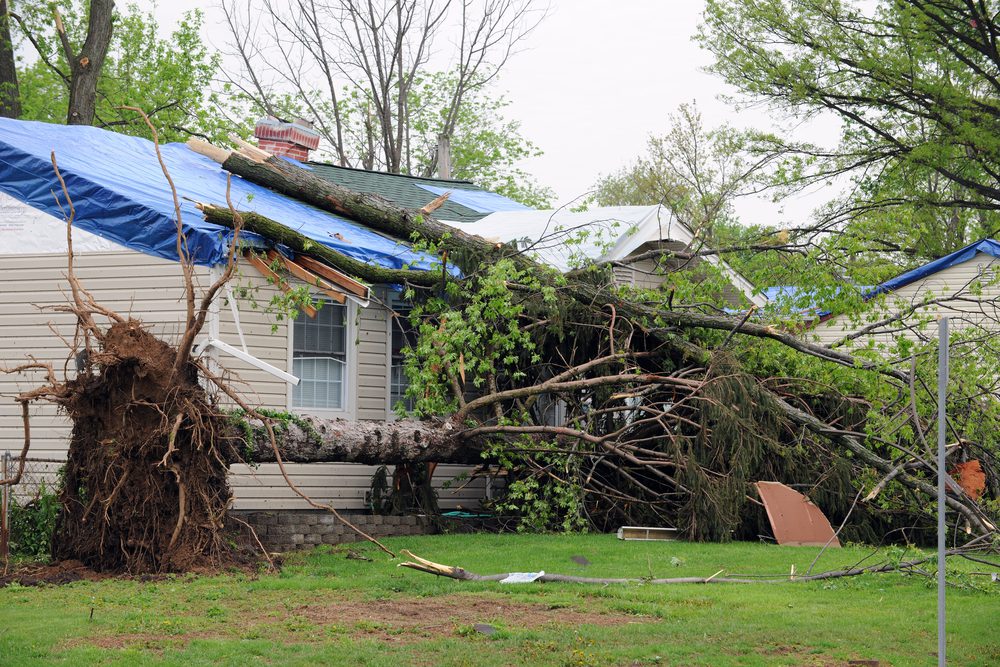 Perfect Exteriors in Lakeville is the one to call if your home or business has any ice storm damage or needs roof repairs. Our team of professionals knows how important it is to have a roof that does not leak and ensure that your siding or windows receive replacements as soon as possible after winter storm damage.
If your home is showing signs of roof storm damage, give us a call for your free, no-obligation estimate today and see how easy it is to complete all your exterior work with Perfect Exteriors.