Your Storm Damage Repair and Restoration Professionals in Jordan, MN
When you're stressed from the aftermath of a storm that has damaged your home, you want to find someone who can make the repairs quickly and will handle the whole process for you.
At Perfect Exteriors, we understand that waiting to start storm damage repair can cost you more, so we're ready with a plan to get started on your Jordan storm damage repairs or Jordan storm damage restoration today.
You'll find that Perfect Exteriors has the expertise you need to repair or restore your Minnesota home when it has experienced wind damage, winter storm damage, ice storm damage, hail storm damage, siding storm damage, or roof storm damage.
Reach out to our friendly customer service team to answer any questions and give you a free estimate for the services you need to get your home and life back to normal.
Our Jordan Storm Damage Repair Services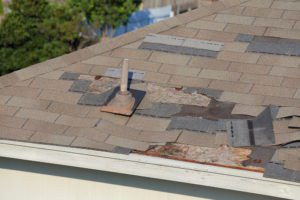 When you're looking for a full-service exterior team to take care of your storm repair needs, you want to choose one familiar with how the weather affects Minnesota homes. Perfect Exteriors has been helping your Jordan neighbors recover from storm damage for over 35 years.
You can trust our storm damage contractors to know how to repair your roof storm damage, siding storm damage, window storm damage, or wind damage to keep your home weatherproof in the future.
Storm Damage Roof Repair in Jordan
At Perfect Exteriors, we repair and install roofs that can stand up to all the seasonal weather in Minnesota. When we repair or replace your roof storm damage, our storm damage contractors work quickly to keep your whole house in good repair.
We use the highest quality materials to keep your roof in good shape for years to come. So, count on us to repair or restore your roof from wind damage, winter storm damage, ice storm damage, or hail storm damage.
Jordan Storm Damaged Siding Replacement
Our storm damage contractors understand how important it is to work quickly to replace your damaged or missing siding to keep your home safe from the elements. You can trust us to install your siding correctly and up to code. If you've had siding storm damage, we're able to match your former siding, or you can take this opportunity to makeover your home with new siding. You can choose vinyl, steel, LP SmartSide, or fiber cement siding in various colors and styles.
Storm Damaged Windows
Our team understands the need to repair or replace your windows from storm damage as quickly as possible, especially if you're still experiencing bad weather. Our window professionals can determine whether we should simply replace the panes or if an entire window replacement is necessary.
You can use this opportunity to upgrade the look of your home with a bay, bow, picture, sliding, or casement window. And we'll make sure your windows are weatherproof.
Wind Damage Repairs in Jordan
If strong winds have caused wind damage to your home, Perfect Exteriors is ready to make repairs to roofs, siding, and gutters. Maybe a few shingles flew off, your gutter hanging loose, a tree limb broke a window, or parts of your siding fell off. No job is too small or too large for our storm damage contractors.
We can repair or replace any part of your exterior that needs help. We'll also look for wind damage that you might have missed. Call for a free inspection today.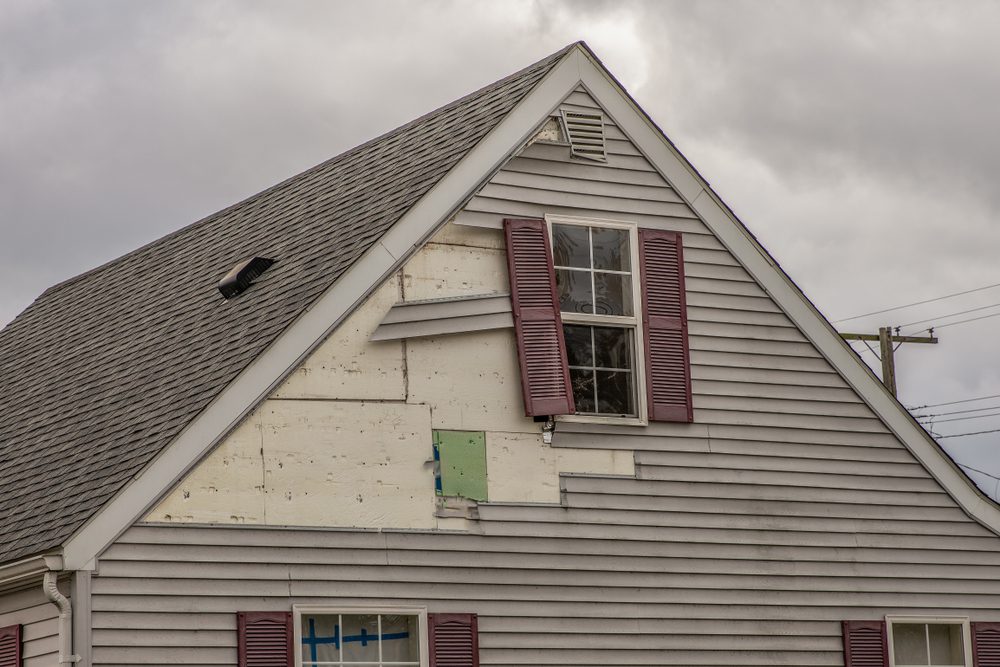 Trusted Jordan Storm Damage Repair Contractors
Our years in the exterior home repair industry have given us the experience needed to take care of our customers from start to finish without worries. Your Jordan storm damage repair or Jordan storm damage restoration can be painless when you let us take care of everything.
Our complete storm repair management process starts with a free damage inspection. We will work with your insurance company and leave your property better than we found it.
Free Storm Damage Inspection
The first step of your storm repair process is a free storm damage inspection. Our Perfect Exteriors team will give you a report of everything we find and our estimate for repair so that there are no surprises after we start.
So, if you have wind damage, roof storm damage, winter storm damage, ice storm damage, hail storm damage, or siding storm damage, your first step is to contact us for a free storm damage inspection.
We'll Work With Your Insurance for Jordan Storm Damage Claims
Nobody likes to navigate the confusing and frustrating insurance claim process, especially after a home disaster. So, don't. Let us work with your insurance adjuster to get your claim approved and ensure you get the highest amount possible. There are other more important things you can be doing besides dealing with insurance agents, and we've been doing it for years. So, rest assured that you're in good hands with our insurance claims specialists.
Complete Storm Repair Management Process
We want to manage the storm repair process for you to enable you to go on with your life. We'll take care of everything from contacting your insurance company to scheduling your repairs, and we'll even coordinate the cleanup of your property when we're done. Our goal is to leave your home better than we found it, keep your stress level at a minimum, and leave you completely satisfied with the work we've done for you.
Speak With a Storm Damage Expert
Contact Your Trusted Jordan Storm Damage Repair Experts For a Free Estimate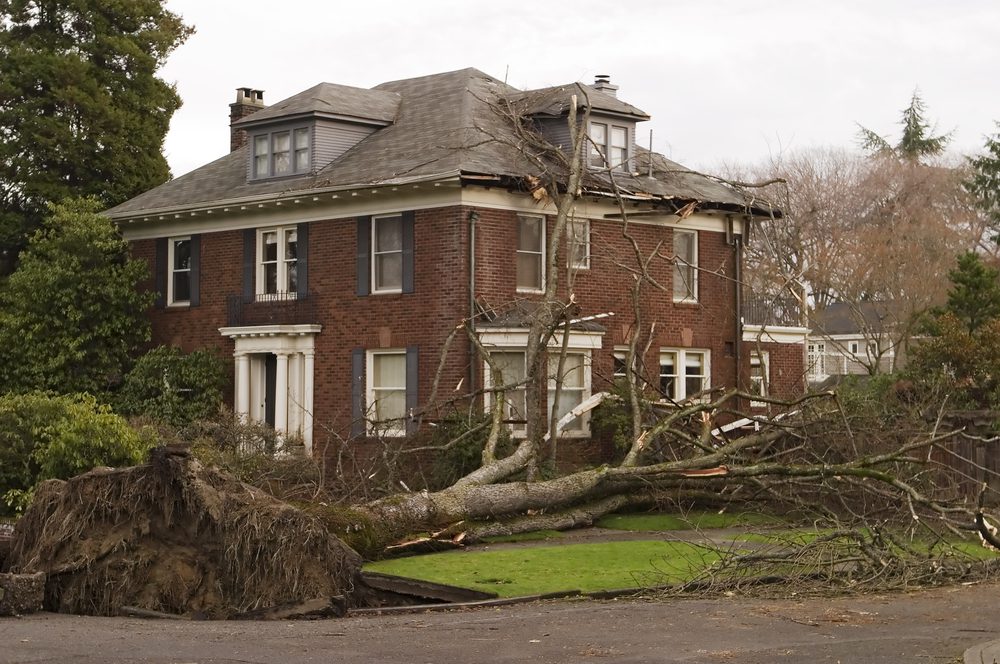 We know that storm damage repair wasn't on your to-do list for the week, but we're happy to put it on ours. 35+ years of Jordan storm damage repair and Jordan storm damage restoration have given us the experience to know how to take care of our customers so that they can get on with the things that are important to them.
We're ready to offer you a free consultation and estimate so that you can get your repair or restoration project underway as quickly as possible.