Your Storm Damage Repair and Restoration Professionals in Elk River, MN
Storm damage often causes devastating effects on your home, and its impact requires immediate action. Perfect Exteriors is here to help with your Elk River storm damage repair needs, and will work fast to mediate any storm damage to your property with a free inspection. We will conduct a thorough property evaluation, so our Elk River storm damage restoration contractors can put your home on a fast track toward quality, safety and secure installations. Not all storm damage is visible to the naked eye, so we recommend the services offered by professional storm damage contractors. We provide an assortment of solutions for residential and commercial property owners through our highly-skilled Elk River storm damage restoration contractors.
Our Elk River Storm Damage Repair Services
Storm damage caused by unruly weather can cause severe property damage such as roof storm damage. Bouncing back as you pick the broken pieces of your home can result in emotional and physical trauma.
Here at Perfect Exteriors, we offer industry-leading Elk River roof storm damage repair services, unparalleled customer service, and skilled contractors that treat your project like their own. We offer a wide array of home improvement products that will secure your home in no time.
Storm Damage Roof Repair in Elk River
In case of hail storm damage or ice storm damage, your roof is the first part of your home to endure the ice pellets. Other sources of roof damage during a storm include ice, high winds, falling debris, and heavy rain.
When you get in touch with our storm damage contractors, we will provide you with a free property inspection to examine the extent of the damage. In addition, the roof inspection allows us to get a clear picture of the magnitude of roof storm damage, enabling us to establish a clear and concise course of action.
Elk River Storm Damage Siding Replacement
The primary function of the siding is to offer protection against harsh elements like heavy winds and rain. Siding storm damage can cause devastating effects to your home if undetected. Some of the most evident signs of siding storm damage include:
Chipping
Paint peeling
Breaking and holes
Cracking or splits
Dents
Displacement
After closely examining the siding, we'll advise on the best solution to mitigate the siding storm damage.
Storm Damaged Windows
Windows are fragile in nature and are most likely to break after a storm. Window installation requires expertise or a good understanding of the process. If poorly installed, you risk having reduced energy efficiency in your house, water leakages, discolored window glass, or fog between the panes.
At Perfect Exteriors, we offer remarkable Elk River storm damage restoration. We replace windows using our skilled team of storm damage contractors after storm damage or ice damage. Our Elk River storm damage repair services respect and understand each homeowner's needs and preferences, and that's why we have a wide range of windows for you to choose from.
Wind Damage Repairs in Elk River
The extent of damage to your property after high winds depends on the wind's speed. The aftermath of wind damage includes roof damage, siding damage, and broken windows. According to the National Roofing Contractors Association, your roof is more prone to wind damage if any part is loose or old. Therefore, we take a deeper look at your damaged property because some damages are unseen, then provide you with an evaluation.
Trusted Elk River Storm Damage Repair Contractors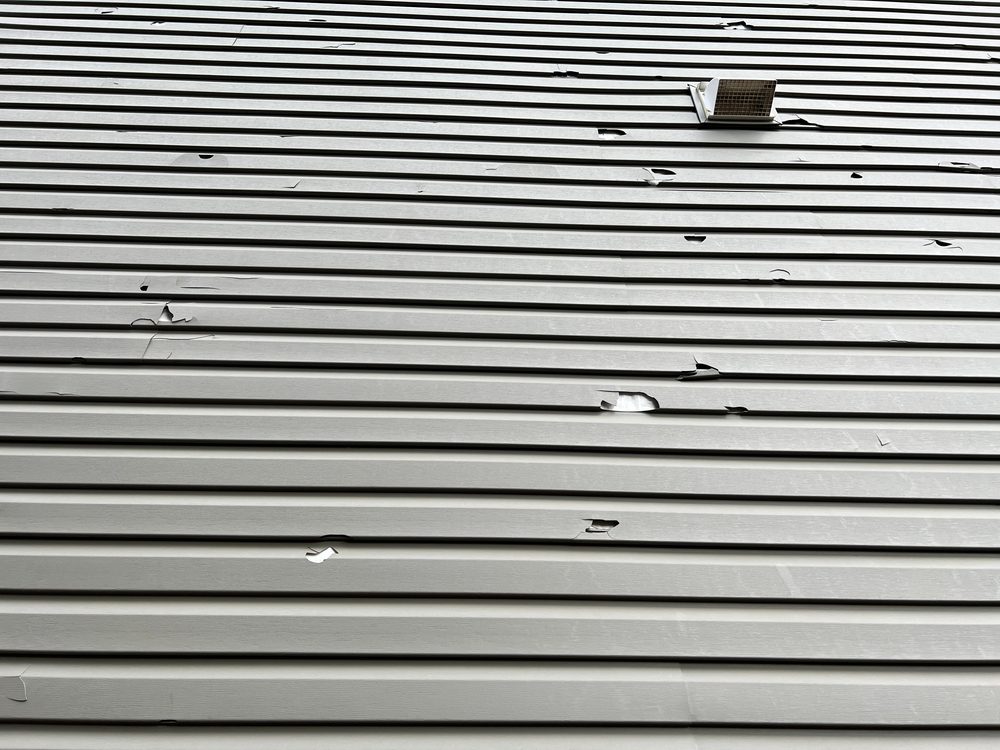 Perfect Exteriors is the best choice for Elk River storm damage repair. Whether it's wind damage, winter storm damage, or hail storm damage, we will work closely with you from the first to the last day to ensure that your home is pristine.
Our highly skilled team of storm damage contractors is friendly and efficient, with excellent communication skills. By working with us, you will receive:
Free Storm Damage Inspection
We understand that bombarding you with storm damage inspection fees after a storm can easily overwhelm you. That's why, at Perfect Exteriors, we offer obligation-free storm damage inspection. First, we'll examine the damage and then present a price estimate of repair expenses. Our storm damage contractors inspect all sorts of damage after a storm. Storm damage can include:
Wind damage
Ice storm damage
Winter storm damage
Siding damage
Hail storm damage or roof damage
We'll Work With Your Insurance for Elk River Storm Damage Claims
Claiming insurance after storm damage is a stressful and tedious process. At Perfect Exteriors, we have taken the responsibility of claiming the insurance on your behalf. We will work with your insurance company and oversee that every need is met.
Complete Storm Repair Management Process
Elk River storm damage restoration, storm damage contractors will be present during the repair of your home and ensure that every section is safe. We offer quality services in homes with major or minor repairs such as siding storm damage, hail storm damage, or ice storm damage. In addition to our close inspection during the repairs, you will be in the loop during the entire process.
Contact Your Trusted Elk River Storm Damage Repair Experts For a Free Estimate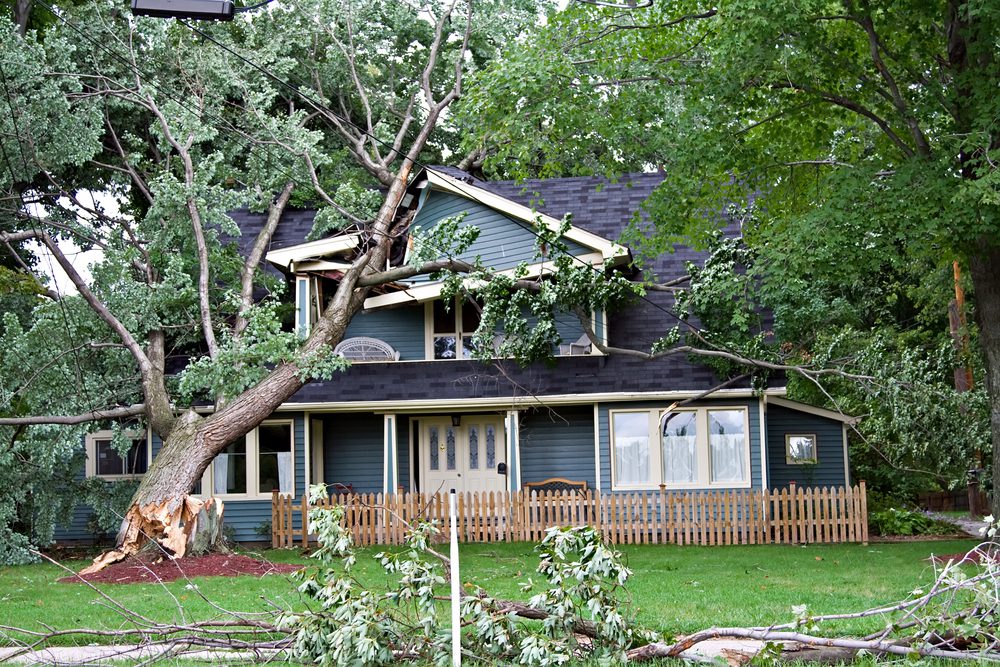 A damaged home after winter storm damage requires haste repair action from qualified and professional storm damage contractors. At Perfect Exteriors, Elk River storm damage repairs, we are transparent and honest, and that's why we offer free storm damage repair estimates.
In addition, we put your needs first and carefully listen to you to deliver the best. Contact us for your free repair estimates, and one of our members will get in touch with you as soon as possible.