Your Storm Damage Repair and Restoration Professionals in Champlin, MN
When a storm comes knocking in Champlin, MN, it can leave a trail of destruction to commercial and residential properties. Finding an efficient Champlin storm damage restoration company that is capable of fast-tracking all manners of damage including wind storm damage, winter storm damage, ice storm damage, and roof storm damage gutter is a critical step to bringing your property to its deserved glory.
As the leading company in Champlin storm damage repairs, Perfect Exteriors provides a rapid response to tackle wind damage, ice storm damage, hail storm damage, or winter storm damage.
Storm damage requires quick action. Perfect Exteriors is here to help by providing Champlin storm damage repair services. Although the damage caused by a storm can be stressful, we have the experience and expertise to act swiftly and get your home into shape immediately. We have a wide range of quality products from industry experts to fulfill the needs of commercial and residential property owners.
Our Champlin Storm Damage Repair Services
We have materials and services to address your residential or commercial Champlin storm damage restoration needs. Our competent residential and commercial repair contractors will inspect the extent of the damage and get to work immediately. As storm damage contractors, our service range includes wind damage, ice storm damage, hail storm damage, siding storm damage, and roof storm damage.
Storm Damage Roof Repair in Champlin
Champlin storm damage repair services also include checking for roof storm damage. When it comes to roof storm damage repair, our storm damage contractors prioritize your need for safety. We accord our clients advanced quality roofing solutions that you can count on.
Our roofing products have the best possible warranty as we only deal with industry leaders such as Central States, GAF®, and EDCO®. Their products offer enduring curb appeal and excellent performance to give you the best value for money.
Champlin City Storm Damaged Siding Replacement
As a premier Champlin storm damage restoration company, our commitment to providing high-performance home siding is legendary. After a siding storm damage, our storm damage contractors are aware that correct siding repair safeguards your house against the elements. As a bonus, our siding solutions are energy efficient and beautiful, adding to your home's appeal.
While offering you Champlin storm damage restoration services, we pride ourselves on helping you to choose your home's best option. You can choose siding solutions from industry experts such as Mastic by Ply Gem, LP SmartSide, EDCO, and James Hardie. An insulated and properly installed siding improves the appearance of your home, regulates the interior temperatures, reduces the cost of energy, and lowers maintenance costs.
Storm Damaged Windows
If your windows have suffered hail storm damage, winter storm damage, or ice storm damage, it's best to contact storm damage contractors immediately. At Perfect Exteriors, we are specialists in high-performance window replacements that are tailored to your budget and exact needs. With Sierra Pacific Alside and Andersen's high-quality windows, your windows repair after a storm is an excellent complement to any home or commercial property.
Our window repair products come from Andersen corporation and Ultramaxx, both of which are trusted names in the window industry. Every choice is made to address your specific needs and budget.
Wind Damage Repairs in Champlin City
Perfect Exteriors understands that wind damage wreaks havoc on your property. Sometimes, winter winds open doors, which encourages siding storm damage. After a winter storm damage, a proper home winterization procedure by Perfect Exteriors home contractors as well as regular maintenance allows your home to stay strong through foul weather.
Trusted Champlin City Storm Damage Repair Contractors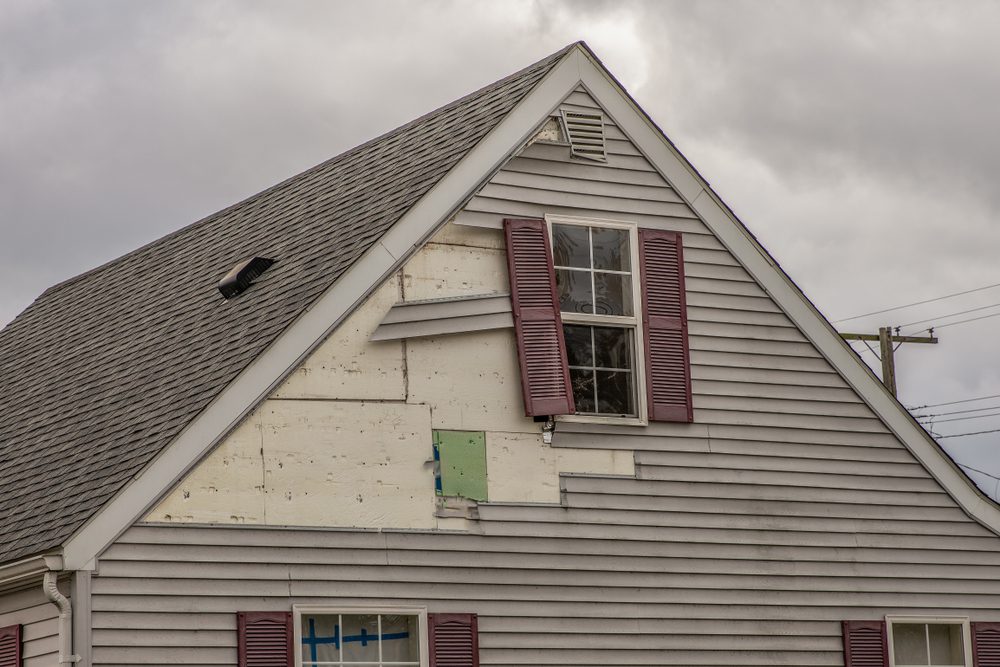 When it comes to storm damage repair, Perfect Exteriors is your trusted partner. We offer quality products and services with the urgency required to swiftly get your commercial or residential property up and running as if nothing happened.
We will thoroughly inspect your property and recommend solutions that best address the storm damage issues. When you work with us, you can expect that will offer:
Free Storm Damage Inspection
After a storm, we will inspect all areas of your property, including windows, siding, as well as the roof, to ensure that the shingles and roofing are not damaged. If we find any areas that need repairs or total replacement, we will provide an estimate of what the service will cost. This inspection is free of charge and you are not in any way obliged to use our services. Just contact us if you suspect that your house might have suffered hail storm damage, or any form of storm damage.
We'll Work With Your Insurance for Champlin City Storm Damage Claims
To fast-track your repairs after a storm, we will work with your insurance company directly. Dealing with insurance adjusters can be a stressful process but we have the experience. We ensure that your insurance company understands what caused the damage, what was damaged, and what repairs and replacements will cost. Our aim is to make the period between the storm damage and repair less stressful for you.
Complete Storm Repair Management Process
We will undertake a thorough inspection of your property after a repair to ensure that your siding, windows, shingles, and roofing are not compromised. We will keep you in the loop throughout the process and make sure that we leave your property cleaner than it was when we arrived.
Contact Your Trusted Champlin City Storm Damage Repair Experts for a Free Estimate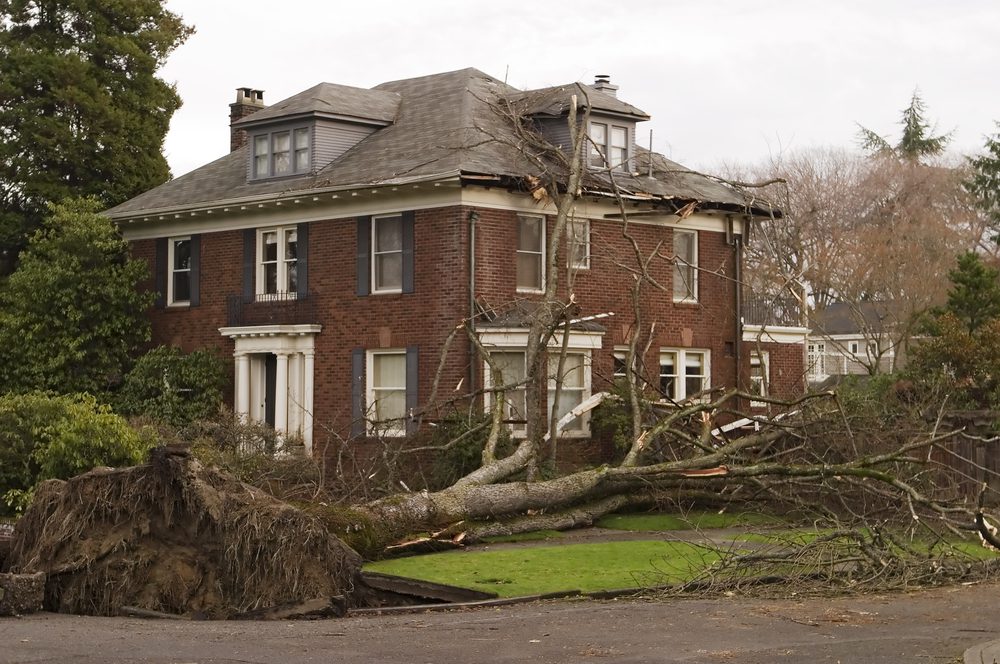 After a severe storm, your home may suffer wind damage, roof storm damage, winter storm damage, siding damage, ice storm damage, or hail storm damage. When this happens, calling professional storm damage contractors can make a huge difference. At Perfect Exteriors, we are a Champlin storm damage restoration company that relies on proven brands and a team of professional storm damage experts to give your home the attention it deserves.
We also guarantee that all our siding, gutter, window, and roofing products are installed expertly as per the manufacturer's instructions. Contact us today to schedule a free Champlin storm damage repair estimate.