Storm Damage Repair and Restoration Professionals in Big Lake, MN
Following a fierce storm, you may find yourself with a damaged home and no idea where to start. It can be expensive to repair a home hit by devastating storms, and you may not be equipped to handle the home restoration.
Here at Perfect Exteriors, we give you peace of mind when you need damage repair and restoration professionals in Big Lake, MN.
Our Storm Damage Repair Services
We all know the weather in Minnesota can be unpredictable at the best of times. We offer the materials and services needed to repair your home or business.
Whether it's a roof repair or siding replacement, our award-winning team at Perfect Exteriors is ready to handle the job.
#1. Storm Damage Roof Repair in Big Lake
At Perfect Exteriors, we are a company well versed in what it takes for storm damage repair. We have experienced contractors who can determine exactly what they need to do to get the roof back in pristine condition.
No matter if your roof has suffered ice storm damage, hail storm damage, or winter storm damage, our professionals have the experience and know-how to perform repairs, replacements, and brand new installations.
#2. Big Lake Storm Damaged Siding Replacement
Replacing siding storm damage is a top priority for Big Lake homeowners. Perfect Exteriors offers expert siding installation, repair, and replacement through top-notch brands and high-quality materials.
Our siding solutions stand up to the elements, protecting your home from future damage. Each variety comes with customization options so you can make your house look the exact way you want.
#3. Storm Damaged Windows
Damaged windows require swift action. Whether it's wind, hail, or ice damage — you need trusted storm damage experts to ensure proper repairs. Perfect Exteriors is prepared to efficiently and professionally replace your windows so that you can get back to normal.
Our team will make sure the windows are weatherproof, so you won't live in fear when a storm is approaching. No matter the style of windows at your house, Perfect Exteriors offers a range of products that should satisfy your tastes. We provide bay and bow, sliding, double-hung, and casement windows.
#4. Wind Damage Repairs in Big Lake
When wind speeds get out of hand, it can blow the siding off your house or the shingles off your roof. If you think you might have suffered wind storm damage, you can call Perfect Exteriors to inspect your abode for damages.
We offer roof repair and replacements, and we also know how best to protect your house from the weather in the future.
Trusted Big Lake Storm Damage Repair Contractors
Big Lake, Minnesota, is no stranger to extreme weather. You need a contractor who knows the area well. Perfect Exteriors is knowledgeable on how best to handle your home offering experienced contractors and trusted professionals to ensure high-quality results., We offer a plethora of services at an affordable price point.
Free Storm Damage Inspection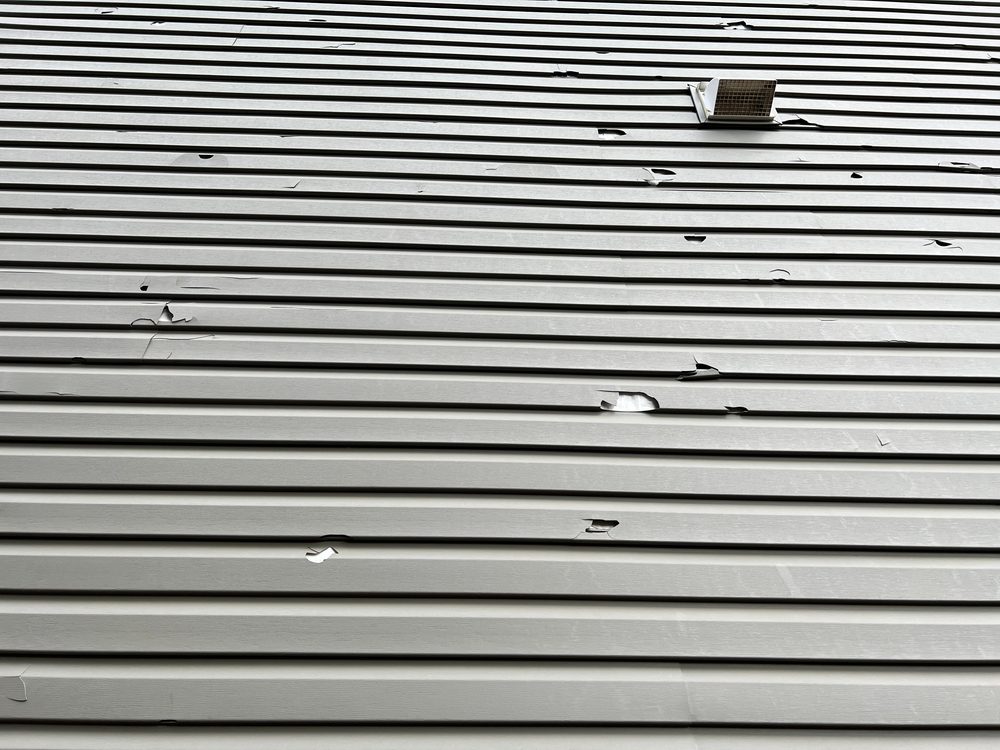 After a storm, call Perfect Exteriors for a free damage inspection of your house. A contractor will come to your property and give a complete survey of your property.
Our professionals will point out where there is storm damage, offer advice on areas susceptible to further damage, and provide an exhaustive report on the findings. With one free report, you'll already know what work your house needs.
We'll Work With Insurance for Big Lake Storm Damage Claims
Ask anyone who has had to deal with insurance claims after a big storm, and they will tell you what a headache it can be. That's why Perfect Exteriors will help you with your claim. We'll correctly file the paperwork, so you can get the entire coverage amount for your claim.
Perfect Exteriors will handle the inspection of your property and will conclusively determine the damage. Then we'll work with the insurance claims agent to get your claim approved as quickly as possible.
Our company seeks to waste no time getting your claim approved so we can begin work on repairing winter storm damage, hail storm damage, or ice storm damage.
Complete Storm Repair Management Process
Perfect Exteriors knows what it takes to get your house back in its proper shape, and that is why we handle the process from start to finish. Our experts take care of the details so that you don't have to. We'll manage insurance claims and handle scheduling. All you need to do is sit back, relax, and wait for the restoration to be complete.
Some contractors can leave a property a bit worse for wear after leaving. But Perfect Exteriors prides itself on keeping your property looking pristine when the team has finished the job. We aim to leave your land in better conditions than when we arrived.
Perfect Exteriors has received countless awards for its services. We won the Reader's Choice Award for Best Window and Siding Company by the Monticello Times from 2015 to 2017, the GAF Triple Excellence Award, and 2015 Best of HomeAdvisor Award.
Contact Your Trusted Big Lake Storm Damage Repair Experts For a Free Estimate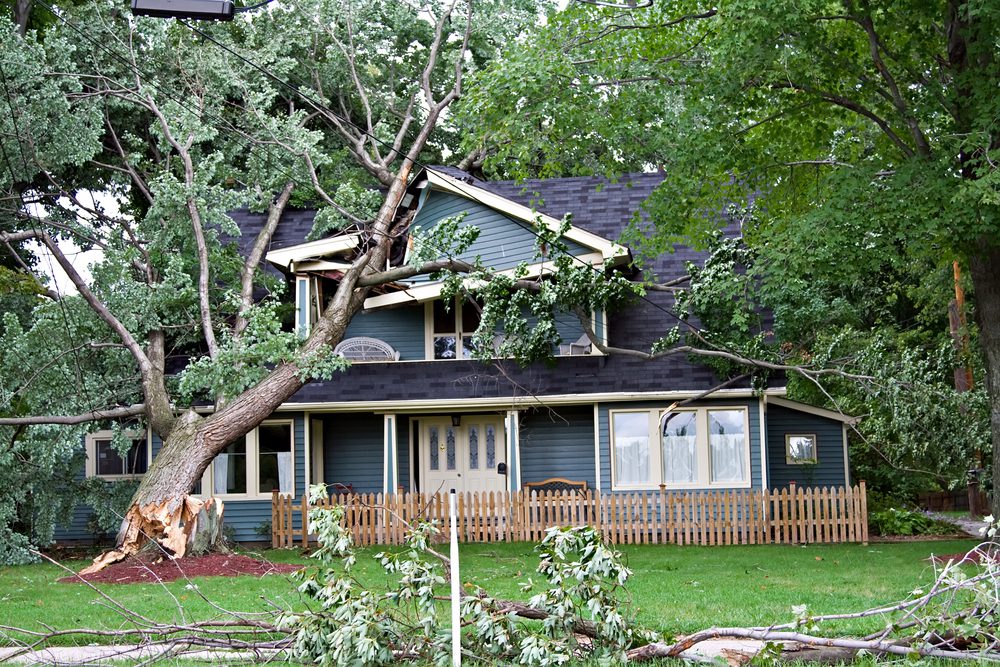 Dealing with storm damage isn't fun for anyone, but when living in a state like Minnesota with unpredictable and sometimes severe weather, it's a necessity. You need a house that is ready to stand up to hail, gusting winds, and heavy rain.
If you need to talk to experts about storm damage restoration in Big Lake, Perfect Exteriors should be at the top of your list. We provide award-winning service and we guarantee you will be happy with your home repair. Schedule your free estimate online today.