Your Storm Damage Repair and Restoration Professionals in Anoka, MN
At Perfect Exteriors, we know that storm damage can be a stressful experience. As the leading storm damage contractors in the Twin Cities area, we're experts at providing Anoka storm damage repair and Anoka storm damage restoration. Let us take the stress out of your storm damage by managing your storm repair from start to finish.
We know that you need to take action quickly so that you don't experience more costly damage. That's why we move fast to get your home back to its original condition as quickly as possible.
Call on our storm damage contractors to repair any type of storm damage, including roof storm damage, winter storm damage, ice storm damage, siding storm damage, hail storm damage, wind damage, and more. Our team can manage your repair or restoration project from start to finish, including contacting your insurance company and cleaning up when the job is complete.
Our Anoka Storm Damage Repair Services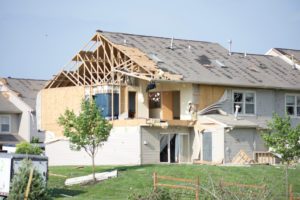 Our expert team at Perfect Exteriors has served Anoka and the Twins City area for over 35 years, so we know exactly what types of storm damage to expect, especially during Minnesota winters. Contact us to repair roof storm damage, winter storm damage, ice storm damage, siding storm damage, hail storm damage, or wind damage.
We'll make sure your home is back to its original condition and ready to endure future Anoka storms.
Storm Damage Roof Repair in Anoka
If you're looking for someone to repair your roof to withstand Minnesota storms year-round, you'll want to go with Perfect Exteriors for experience you can trust. Our roof storm damage services range from minor repairs of winter storm damage and ice storm damage to full installation projects.
Trust our team to get your roof repair or replacement done quickly and to the highest standards with the highest-quality roofing product lines.
Anoka Storm Damaged Siding Replacement
As a full-service exterior company, our Perfect Exteriors experts are ready to repair or replace your siding storm damage right away. We understand how important it is to work fast to protect your home from the elements. Thus, we'll work to get your siding storm damage repair done quickly, correctly, and to code. Choose from a variety of siding styles and materials to match your current siding or create the new look you've wanted for your home.
Storm Damaged Windows
If your windows suffer from winter storm damage, ice storm damage, or hail storm damage, our Anoka storm damage restoration team is ready to help. Our professionals can determine if we need to replace the panes or if it's necessary to replace the entire window frame.
Look to Perfect Exteriors for all your post-storm window needs. You can even ask our storm damage contractors to replace your damaged window with a new bay window or picture window.
Wind Damage Repairs in Anoka
Sometimes, high winds can damage as much as storms. At Perfect Exteriors, we specialize in wind damage as well. We can replace missing roof tiles, pieces of siding, gutters, or window panes that you lost from wind damage. You can also contact us if you decide to completely replace a portion of your exterior that has been affected by wind damage to upgrade your home's exterior in quality or style.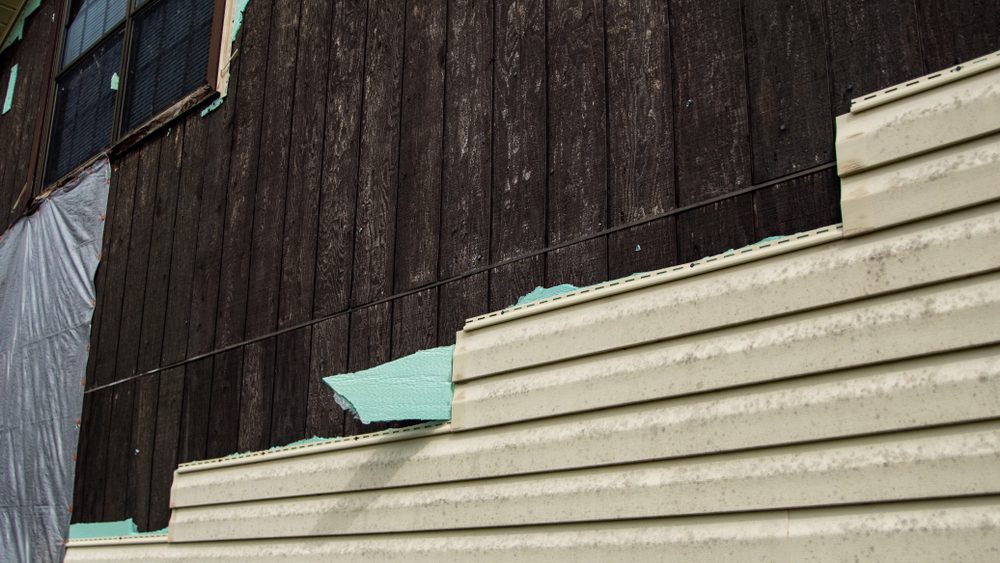 Trusted Anoka Storm Damage Repair Contractors
Customers in Anoka trust Perfect Exteriors for our years of experience in the Twin Cities area. At Perfect Exteriors, we do storm damage restorations quickly and correctly the first time, so you don't have to stress long and so that your storm damage repair will keep your home weatherproof for years to come. Besides Anoka storm damage repair and Anoka storm damage restoration, you can also look to us for additional services, such as:
Free Storm Damage Inspection
Sometimes, you may be concerned that your home exterior may have suffered from storm damage, but you're not sure. There's no need to get out a ladder and inspect your roof, upper siding, or gutters when you can contact us for a free storm damage inspection.
Our storm damage contractors will look over your exterior to determine if there are any signs of damage and provide you with a detailed report to explain any damage you may want to address.
We'll Work With Your Insurance for Anoka Storm Damage Claims
Don't forget that your insurance company often covers storm damage repair costs. We know that insurance claims can be confusing and frustrating, so you can count on our storm claim insurance experts at Perfect Exteriors to work with your insurance company directly.
You can trust us to make sure the claim is correctly filed so that you get the full amount possible for your storm damage with minimal stress from dealing with the insurance company yourself.
Complete Storm Repair Management Process
As storm damage experts, our Perfect Exteriors team is ready to take over all the stress and frustrations of the storm repair management process so that you can focus on other things in your life. Once you've hired us, we will take care of every detail of your Anoka storm damage repair or Anoka storm damage restoration from start to finish.
Trust us to manage contact with your insurance company, schedule repairs, and leave your exterior in better shape than before.
Speak With a Storm Damage Expert
Contact Your Trusted Anoka Storm Damage Repair Experts For a Free Estimate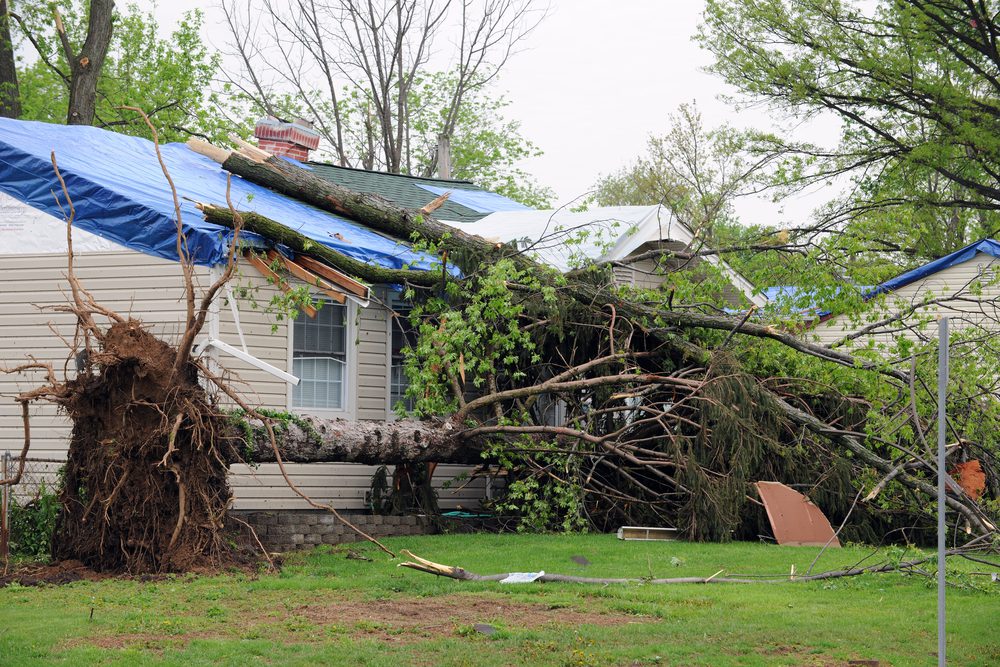 We know that storm damage repair wasn't something you were planning to have to spend your time or money worrying about, so don't. Let Perfect Exteriors take care of all your Anoka storm damage and Anoka storm damage repair and restoration needs.
Our storm damage contractors are ready to manage your project right away. Contact us for a free consultation or estimate today to learn what we offer.