Andover Storm Damage Repair and Restoration
Perfect Exteriors is no stranger to repairing storm damaged homes in Andover, Minnesota. We know how unpredictable the Minnesota weather can be throughout the year. If a storm has damaged your home, Perfect Exteriors you require storm damage contractors for your home or business, we have the expertise your property needs to be functional once again.
Our trusted professionals can tackle any Andover storm damage restoration job. We are the experts you can count on to repair any winter storm damage or problems from extreme winds and hail. Contact our friendly team today to see how we can help get your residential or commercial property back to its original condition.
Our Andover Storm Damage Repair Services
Perfect Exteriors is the ideal solution if you want storm damage repair for Andover residents. Our qualified professionals have over 30 years of combined experience in the repair and restoration industry for both residential and commercial properties.
Storm Damage Roof Repair in Andover
Perfect Exteriors is your roof storm damage professional in the Andover, Minnesota area. Our experts have the experience to assess your roof's condition and implement any necessary repairs after extreme weather conditions.
A roof's purpose is to protect the building from moisture and other external elements. If it suffers wind damage that bends or removes shingles, your home is at risk for mold and mildew growth. We are your Andover storm damage restoration specialists you can call for any roof repairs.
Andover Storm Damaged Siding Replacement
Your home or business can sustain siding storm damage with extreme winds or excessive hail. Perfect Exteriors knows how critical it is to replace siding sections with cracks, breaks, or missing sections as soon as possible.
Our team of professionals is here to help protect your home from moisture or pests entering through broken siding sections. You can avoid more expensive repairs by having a siding replacement completed sooner than later with the experts at Perfect Exteriors.
Storm Damaged Window Repair in Andover
No one wants broken or leaky windows, especially after extreme Minnesota weather. Perfect Exteriors is your professional installer for several popular brands, including Andersen, Alside, and Sierra Pacific. These top-of-the-line products ensure safety and comfort in a high-quality window, especially if you need replacements after suffering hail storm damage.
You can rest assured knowing that our knowledgeable staff has the expertise to handle many window styles, including: bay and bow, casement, double-hung, picture, and sliding.
Wind Damage Repairs in Andover
If you are new to the Andover area or have concerns about your property after extreme weather, Perfect Exteriors is here to help. Wind damage to your home or business can create costly repairs involving roof, siding, or windows.
So, whether you have missing shingles, bent siding, or a tree that fell and knocked off your gutters, Perfect Exteriors is the storm damage contractor you should call first. Our helpful staff can guide you through the entire process and get your residential or commercial building back to its original condition.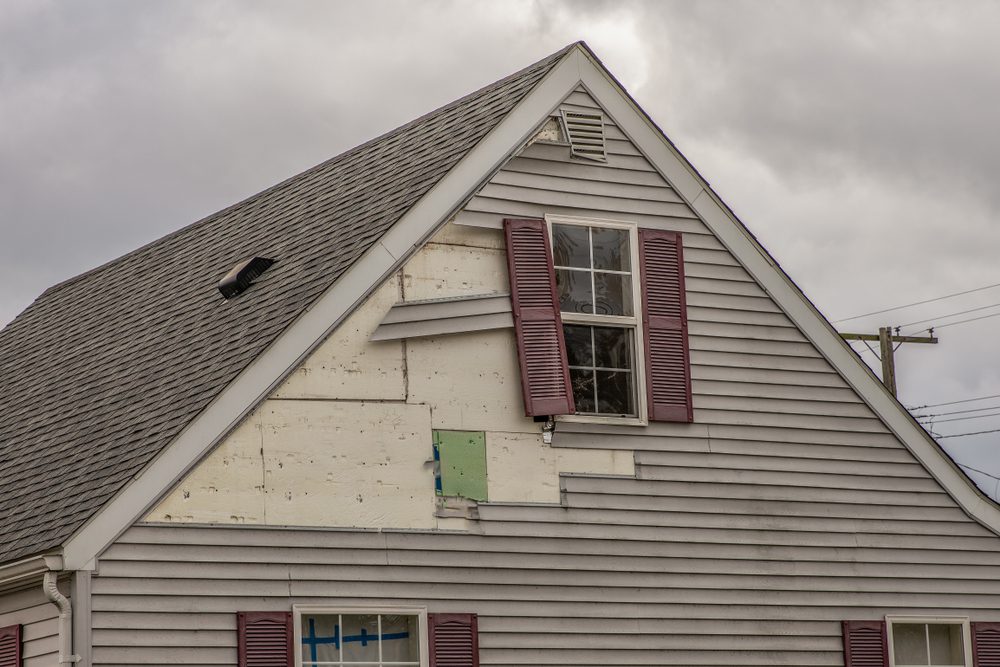 Trusted Andover Storm Damage Repair Contractors
See why we are the trusted Andover storm damage restoration contractor that residents call when extreme weather hits Minnesota. Our professional staff is here to provide the best customer service possible with high-quality workmanship that you can count on to last.
With over 30 years of industry experience, our team of experts can handle any Andover storm damage restoration, including ice storm damage. We make every effort to have your home or business back to its original condition as soon as possible.
Free Storm Damage Inspection
Perfect Exteriors is the storm damage repair professional in Andover for residential and commercial clients. We offer a free, no-obligation storm damage inspection of your building that outlines any necessary and recommended repairs.
You can expect a comprehensive report of our findings, so there are no last-minute surprises. We make it our business to ensure that you know what we need to do to make your home or office safe, secure, and without structural issues.
We'll Work With Your Insurance for Andover Storm Damage Claims
If you're an Andover resident in need of storm damage repair, Perfect Exteriors helps make the process simple and stress-free. Our friendly team of professionals specializes in handling insurance claims in the Minnesota region. So if you have concerns about dealing with an insurance agent, you can leave it up to us.
Perfect Exteriors works directly with your insurance adjuster to have your claim processed correctly and have your repairs approved at the best rate possible. We know how stressful it can be to wait on critical repairs from winter storm damage in Minnesota.
Complete Storm Damage Repair Management Process
Our caring team wants to make the entire process easy for you when facing roof storm damage issues or other extreme weather-related restorations. From the moment you call us for a free estimate to handling your insurance claim and cleaning up after the job is complete, you can count on our professionals to handle every detail.
We will work with you to ensure that your hail storm damage or other repairs are completed as promised and leave your property cleaner than when we arrived. Your satisfaction is our ultimate goal by using high-quality products and top-notch workmanship in all our services.
Contact Your Trusted Andover Storm Damage Repair Experts for a Free Estimate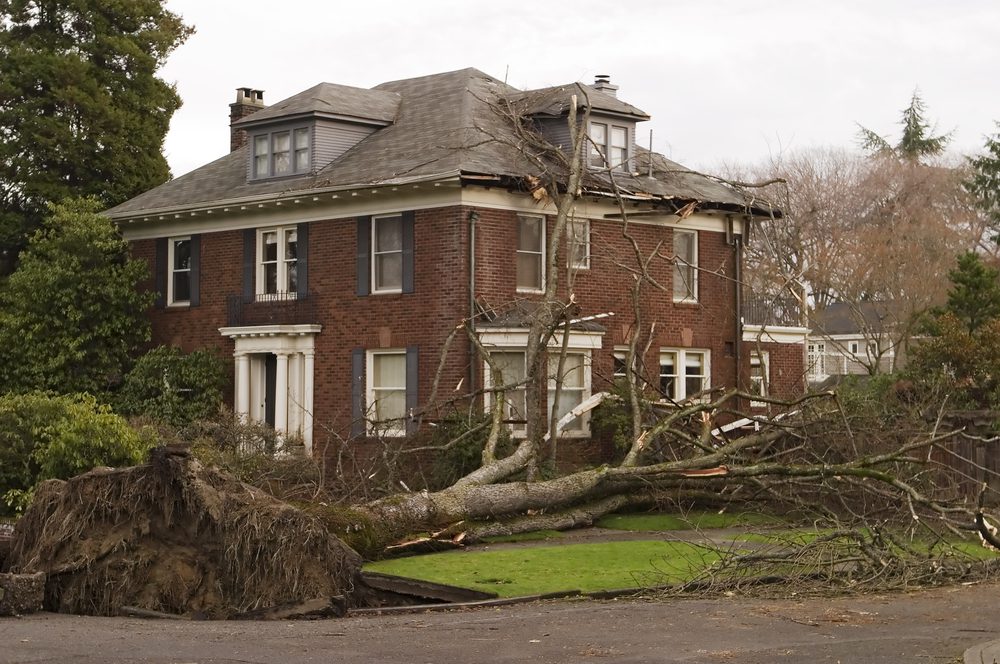 Call Perfect Exteriors today for your free, no-obligation estimate if your home or business has ice storm damage or requires other repairs. Join many other Andover residents who count on us for all their storm damage restoration needs after extreme Minnesota weather.
Perfect Exteriors guides you through one of the most stressful times as a home or business owner. Let us make the process easier for you and get your building back to its original condition in no time.