Storm Damage Repair and Restoration Professionals in Albertville, MN
Storms can cause immense damage to your house, especially the roofing. Live power lines, broken shingles, clogged gutters, mold, moisture, and leaks are just a few examples of the aftermath of a storm. It is advisable to take immediate action after a roof storm damage to avoid the possible hazards of storm damage. If you need professional intervention, Perfect Exteriors, your preferred storm damage contractors, are here to help. We will complete a free inspection and put your home on the fast track to quality installation and products for your family's safety.
If you need storm damage repair, Perfect Exteriors should be your first call. Our professionals have over 35 years of combined knowledge and experience to suit all your home exterior restoration needs.
Whether you have wind damage or need window replacements because of hail, our experts are here to provide high-quality products with exceptional service to suit your budget and schedule.
Do not let winter storm damage keep your home hostage to the elements in extreme weather conditions. For storm damage contractors in Albertville, Minnesota, Perfect Exteriors can handle any project, big or small.
Our Albertville Storm Damage Repair Services
Browse our extensive services and see why residential and commercial customers call us when they face exterior damage after suffering severe weather conditions in Albertville. Some of our specialty services include roof repair, siding replacement, window replacement, and wind damage solutions.
Storm Damage Roof Repair in Albertville
The roof of your home should help protect you and keep your structure safe and dry. Any time there is damage to the shingles, gutters, flashing, and other roofing areas, there is a higher risk of moisture entering the home. Water damage can happen slowly, especially if you have untreated roof damage.
Perfect Exteriors can provide a free, no-obligation estimate on all roof storm damage repairs your home or business may have. To keep moisture out of your interior, it is vital to have these missing or broken shingles replaced as soon as possible. Otherwise, you increase the chances of mold and mildew forming and causing health issues later for residents.
Albertville Storm Damaged Siding Replacement
Siding storm damage can occur from many types of extreme weather. From excessive winds with flying debris to fallen trees in your yard, many external factors can cause damage to your siding and require immediate repairs or replacement.
Your siding is the protective exterior that will keep moisture out of the home and prevent pests from taking up residence where they are not wanted. If you have any cracks or missing pieces, water and insects can enter, creating substantial damage if you leave it untreated.
Storm Damaged Windows
Although some homeowners may want to tackle storm repairs on their own, window replacements are best for professionals. The experts at Perfect Exteriors are here to help guide you on the best window choices after you experience extreme weather storms in Albertville.
Wind Damage Repairs in Albertville
Unfortunately, high winds can cause more damage to your residential or commercial property than you may expect. These storms can carry debris that will clog gutters and downspouts, pull shingles up or remove them from the roof entirely, and even crack and break exterior siding.
Our experts at Perfect Exteriors have the training to diagnose and assess your property for any potential wind damage repairs with a free, no-obligation quote. Of course, your home must have protection against the elements at all times, so calling us sooner than later can get it back to its original condition for your peace of mind.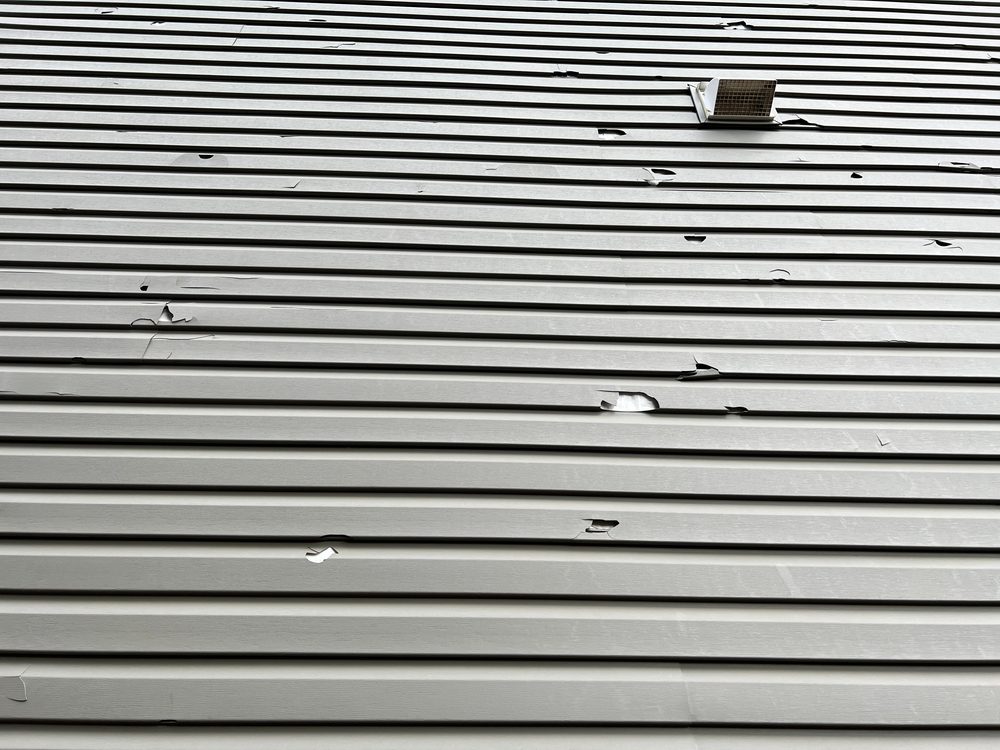 Trusted Albertville Storm Damage Repair Contractors
See why many Albertville residents trust Perfect Exteriors for their storm damage repair needs. We can easily tackle any restoration job, from hail storm damage on your siding to major roof repairs. We offer free storm damage inspection and will work with your insurance company. We truly offer a complete storm repair management process.
Free Storm Damage Inspection
Realizing that your home needs repairs can be a stressful situation. Our experts at Professional Exteriors help simplify the entire process by offering a free storm damage inspection on your home or business.
Our experts have the training to find any potential problems and areas of concern after suffering severe weather. In addition, you will receive a comprehensive damage inspection free of charge that details all our findings and possible solutions to suit your needs and budget.
We'll Work With Your Insurance for Albertville Storm Damage Claims
Dealing with home insurance can be exhausting, especially if this is your first time handling a storm damage claim. However, we have the expertise to help make the entire procedure simple and less stressful.
We know what information insurance companies look for with storm damage claims and provide the most comprehensive report to simplify the paperwork for faster claim filing. We will work with you and the insurance adjuster to quickly get your home back to its original condition, with high-quality materials, and within your budget.
Complete Storm Repair Management Process
Rather than hiring a contractor who's only working for profit, Perfect Exteriors is here to guide you through the entire process. From the time you call for your free estimate until we leave your property when your project is complete, we strive for optimal customer satisfaction.
You will know exactly what our experts are doing every step of the way, and there are no surprises at the end when you receive your invoice. Our professionals ensure that your property is left cleaner than when we arrive, so you have no worries after the job is complete.
Contact Your Trusted Albertville Storm Damage Repair Experts For a Free Estimate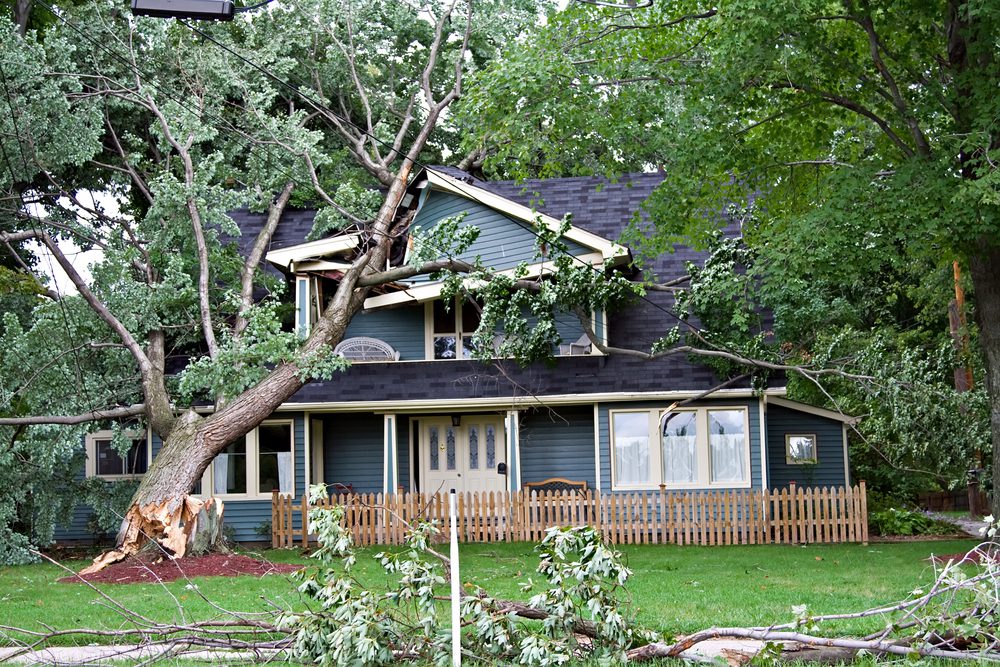 If you have ice storm damage to your residential or commercial property, Perfect Exteriors is here to provide exceptional customer service with high-quality products and top-notch workmanship. We pride ourselves on ensuring you are happy with your storm damage repair job every step of the way.