Your Storm Damage Repair and Restoration Professionals in Albertville, MN
Storms can cause immense damage to your house, especially the roofing. Live power lines, broken shingles, clogged gutters, mold, moisture, and leaks are just a few examples of the aftermath of a storm. It is advisable to take immediate action after a roof storm damage to avoid the possible hazards of storm damage. If you need professional intervention, Perfect Exteriors, your preferred storm damage contractors, are here to help. We will complete a free inspection and put your home on the fast track to quality installation and products for your family's safety.
Our Albertville Storm Damage Repair Services
Are you worried about ice storm damage, wind damage, roof storm damage, winter storm damage, or other storm damage? Worry not. Perfect Exteriors has a range of products and services to address your residential or commercial property needs perfectly. We complete thorough research and give you a comprehensive damage assessment of your property, recommended solutions, and help you choose the best route to mitigate damage quickly.
Storm Damage Roof Repair in Albertville
Your roof takes a thorough beating throughout the year; different seasons bring varying types of damage. The most common roof storm damages include:
Wind damage
Winter storm damage
Ice storm damage
Hail storm damage
Sometimes, roof storm damage is not obvious, and our team will initiate the repair process by checking your property for shingle damage, water damage, missing flashing, and loosened seals.
Albertville Storm Damaged Siding Replacement
Wind damage, hail storm damage and ice storm damage are your house siding's biggest enemies. If you are feeling defeated with the siding storm damage in your house, Perfect Exteriors, the best Albertville Storm Damage Repair contractors, are here to bring you the following services:
Inspect your house for dents, holes, cracks, chipping, warping, and buckling
Give you an estimate for repairs or replacing your siding
Advice on the best materials to use for stronger siding
Initiate, oversee, and complete the repair or replacement process
Storm Damaged Windows
Your house windows are likely to sustain winter storm damage from all the wind, hail and ice storms. The most obvious signs of winter storm damage on your windows include:
Moisture buildup or fog between glass panes from water and ice storm damage,
Broken, dented, and torn screens, and flashing above the window frame from hail storm damage
Damaged or dented frames
Shattered or broken window panes
Chipped or cracked paint, siding, or wood
Cracks, holes, or dents in glass
Our team of experienced storm damage contractors will assess and document the storm damage to your windows, so you can decide on the best solution as fast as possible.
Here are a few things we will take into account while repairing or replacing your storm-damaged windows:
Your house architecture style provides the best match from the Andersen Architectural Collection
Your budget with a free estimate form
Color with the perfect trim and style to fit your home
Eco-friendliness by providing options that consider your environmental footprint
Wind Damage Repairs in Albertville
External windward siding, roof, and windows are the parts of the house heavily hit by high winds. Whether to repair or replace the parts damaged by the wind depends on the extent of the damage.
You also prevent extreme wind damage by getting your sidings, roofing, and windows inspected for damaged spots and troublesome areas likely to sustain damage before high wind and storms.
Perfect Exteriors is the best Albertville Storm Damage Restoration team. We offer free inspections before the weather turns, and propose budget-friendly repairs that are going to save your house.
In case your residential or commercial building takes a hit, our team of storm damage contractors will repair or replace the damaged parts as fast as possible.
Trusted Albertville Storm Damage Repair Contractors
Perfect Exteriors is the best Albertville storm damage repair contractors to repair and restore your house after storm damage. We are an award-winning Albertville storm damage restoration repair team with solid work and family ethics.
Our team of professional Albertville storm damage restoration contractors will inspect and restore your roofing, gutters, windows, and siding storm damage at an affordable price, so your family can have a safe space again.
Free Storm Damage Inspection
We might have already talked about free inspection, and if you are wondering what it is about, let us explain. Our focus is to make storm damage repairs as painless as possible for you.
You are our priority, and we, the best Albertville storm damage restoration and repair contractors, intend to give you the best services available. The free storm damage inspection allows our storm damage contractors to know the level of damage on your house and how to repair or replace the damaged parts effectively with no obligation to use our services.
We'll Work With Your Insurance for Albertville Storm Damage Claims
Repairing storm damage can be expensive depending on the degree of damage and the materials used in the repair. We work with your insurance company to ensure that the repair and replacement process starts as soon as possible and continues smoothly.
Our storm damage contractors will also work with the insurance adjuster to ensure that your claim is approved quickly.
Complete Storm Repair Management Process
Our work does not end with inspection; our renowned storm damage contractors initiate, oversee, and finish your repair and restoration process for you to have a safe house. We will keep you updated with every step we take and finish off by cleaning up, leaving your premises cleaner than we found them.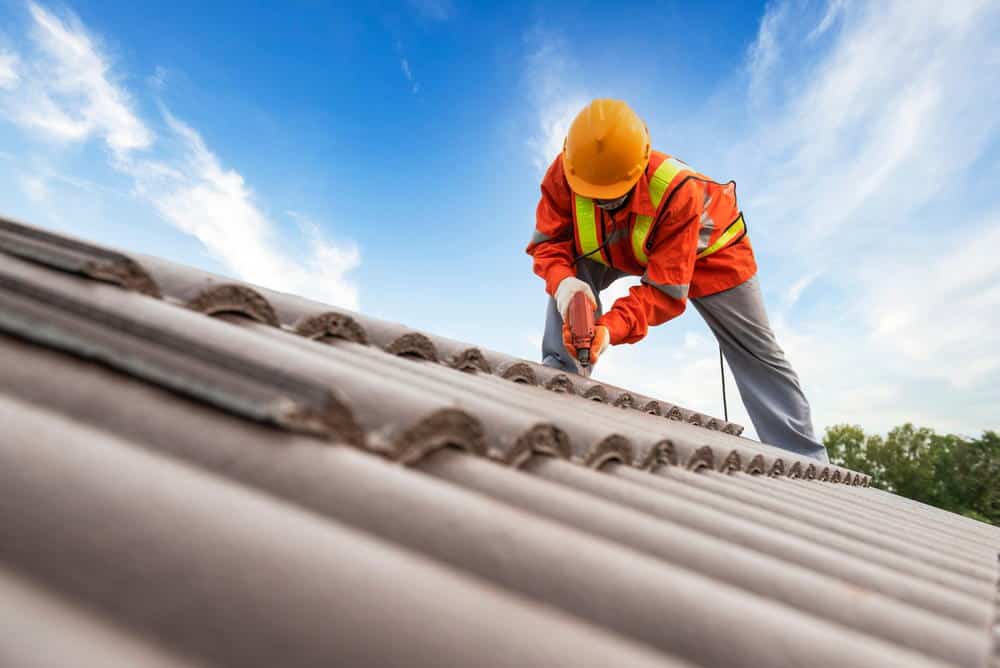 Contact Your Trusted Albertville Storm Damage Repair Experts For a Free Estimate
Perfect Exteriors is here to help you with the following damage:
Wind damage
Roof storm damage
Winter storm damage
Ice storm damage
Hail storm damage
Siding storm damage
Contact us today, for a free estimate, and have the services of the best Albertville storm damage restoration and repair contractors at your doorsteps.