Siding Installation Contractor in Shakopee, MN
Sidings are an integral aspect of every home. Besides adding to the home's overall aesthetic and curb appeal, sidings also protect your home against extreme weather elements and help conserve energy.
Welcome to Perfect Exteriors, the leading siding installation and siding replacement contractor in Shakopee, MN. We work with the best siding brands such as James Hardie, Mastic, LP Smartside, and EDCO to offer our clients top-quality sidings that meet and exceed their expectations. Here is a comprehensive overview of our Shakopee siding installation and replacement products and services.
Premium Shakopee Siding Replacement Contractor
Our Shakopee siding installation and replacement services are founded on high-quality products and highly skilled talent. We work with the following materials:
Vinyl Siding
Vinyl is an excellent material for exterior sidings. Their greatest benefit is that they are durable and maintain their good looks all year round with minimal maintenance. Vinyl is also energy-efficient as it repels extreme weather elements outside and maintains the house's internal temperatures, helping you save some money on your energy bills.
Vinyl siding also looks good and comes in a vibrant range of color and style options. For example, vinyl siding from Mastic by Ply Gem comes in 17 premium and 18 standard color options. We work with the following styles of vinyl sidings:
Residential Vinyl Siding
Estate Vinyl Siding
Ovation Vinyl Siding
Quest Vinyl Siding
Carved Wood Vinyl Siding
Royal Woodland Vinyl Siding
Charter Oak Vinyl Siding
As the leading Shakopee siding contractor, we offer top-quality vinyl sidings from the best brands in the market. Our brand options include Mastic, Alside, and Royal Building Products.
Steel Siding
Steel sidings stand out for their durability, as they can repel the most extreme weather elements. They are also low-maintenance – steel doesn't rust, chip, or peel, and requires minimal cleaning and maintenance.
We can stake our reputation as the leading Shakopee siding company on the quality and durability of our steel siding products. Their benefits include:
Energy-efficiency: Steel siding will help you save money on energy bills by conserving the interior temperatures.
Superior design: Steel sidings come in a variety of appealing styles and colors.
Lifetime warranty: Our EDCO steel sidings come with a lifetime warranty.
We use top-quality steel sidings sourced from one of the industry's leading brands: EDCO. Each EDCO steel siding replacement and new installation comes with a lifetime warranty, which is proof of their durability.
Fiber Cement Siding
Fiber cement sidings are an innovative product from James Hardie. They are made of composite cement reinforced with cellulose fiber, resulting in an incredibly durable material.
Fiber cement siding is resistant to extreme weather and physical impact, and it can last for years with minimal maintenance. Fiber cement siding colors are also vibrant and don't chip or peel. These sidings are non-combustible and resistant to hail damage.
You can also trust our leading Shakopee siding contractors to offer you a variety of vibrant fiber cement siding styles that are compatible with different architectural settings, ranging from centuries-old classics to modern styles. They also come in various colors, and they are infused with ColorPlus technology that makes them resistant to UV sun rays.
LP Smartside
LP Smartside sidings are made of treated and engineered wood. While it is not traditional wood, it is designed to look and feel like it. It is also more durable and resists harsh weather elements better than traditional wood. LP Smartside sidings also come with a powerful warranty to reassure you of their durability, and it is highly unlikely that you will need to use them.
We offer a range of LP Smartside sidings styles, including:
Perfection Single
Lap Siding
Panel Siding
Cedar Shakes
Vertical Siding
LP Smartside sidings fit a wide range of architectural styles. We can also help you enhance their look by incorporating additional features such as soffit and fascia.
High-Quality Shakopee Siding Installation Products
As the leading Shakopee siding contractor, Perfect Exteriors partners with the best siding brands. Here is an overview of the brands we work with for our siding replacement and installation:
James Hardie Siding
James Hardie is the leading fiber cement siding brand. Fiber cement sidings are reinforced with cellulose fiber, making them incredibly durable. They are also compatible with various architectural styles and settings.
Mastic by Ply Gem
Mastic by Ply Gem makes some of the best vinyl sidings. These sidings are completely customizable to suit any style and come in 18 different colors, 17 of which are premium. They are also cost-efficient because they help conserve energy – they are also relatively affordable considering their quality.
EDCO Siding
EDCO makes sidings using one of the strongest and most durable materials: steel. Each steel siding comes with a lifetime warranty to prove its durability. They also come in varying styles and colors to complement different architectural styles. We are an EDCO-certified Shakopee siding company.
The Best Shakopee Siding Contractor
Perfect Exteriors is the leading Shakopee siding company because we base our services on quality products and the best talent. Here is an overview of some of the factors that make us stand out from the competition:
Excellent Customer Service
We are the leading Shakopee siding contractor because we put our customer's interests first, and our goal is to leave you satisfied with your new sidings. We don't make mistakes, but we are also insured just in case something happens. We are also fully licensed and offer free estimates and inspections.
High-Quality Products & Partnerships
Our partnerships with some of the leading siding brands in the market make us stand out as a trustworthy Shakopee siding contractor. Some of the siding brands we partner with include EDCO, Andersen, GAF, and James Hardie.
Excellent Siding Workmanship
Besides working with the best siding brands and products, we also utilize the best talent in the industry. Our technicians are skilled, certified, and experienced in the industry, and they are driven by their talent and passion for this work. We also plan our projects around our clients' needs and preferences, and you don't have to worry about yard damage and other messes.
Free Siding Estimate for Shakopee Homeowners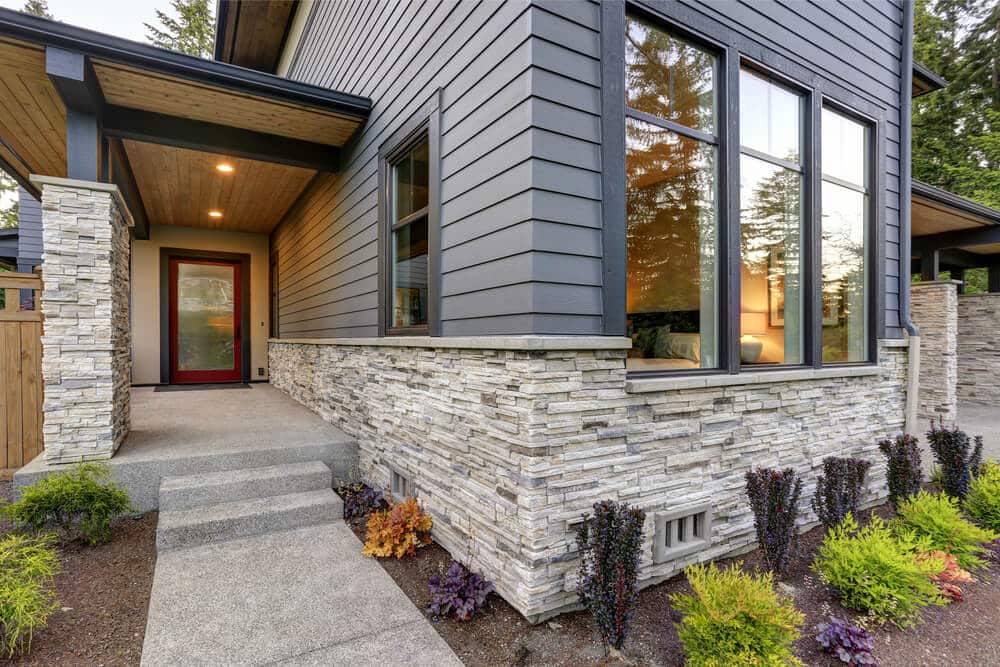 Don't settle for anything but the best Shakopee siding contractor. Perfect Exteriors works with the best siding brands and installs top-quality materials to ensure durability, energy efficiency, cost-efficiency, and good curb appeal. Get in touch today to learn more about our Shakopee siding installation and replacement services. You are also welcome to request a free siding estimate.