Siding Installation Contractor in Savage, Minnesota
As a popular exterior home improvement solution, siding does more than provide your home's exterior with a streamlined, finished appearance. It enhances your curb appeal, increasing your home's value and energy efficiency by insulating your home. Siding also acts as the first line of defense against the weather, making it an excellent investment for any homeowner.
At Perfect Exteriors, we are a full-service exterior remodeling company that can handle all your Savage, MN home siding needs. Our siding installation and siding replacement experts have years of experience installing all types of siding including vinyl siding, steel siding, and fiber cement siding and will involve you in every step of the installation to guarantee your satisfaction. Contact us today if you're looking for a Savage siding company that can provide quality installation services.
Premium Savage Siding Replacement Contractor
At Perfect Exteriors, we understand that every homeowner is different, that's why we offer an array of siding options so you can find the perfect style for your home and budget. Our siding replacement solutions include:
Vinyl Siding
Vinyl siding is an exceptional option if you are looking for a durable and maintenance-free siding solution. It is made from high-quality materials and available in a variety of colors to help customize your home's exterior as you deem fit.
We are skilled and experienced in different installation options, including quest, carvedwood, ovation, and royal woodland vinyl siding. Whether you live in a traditional, mid-century home, or a historic property, we are your Savage siding contractor and have the perfect option to finish your home's exterior in style.
Steel Siding
With its clean appearance, low maintenance, and energy efficiency, steel siding replacement option is a popular choice for homes in Savage, Minnesota. Your home will gain a modern look and be ready to withstand extreme weather conditions. As a leading Savage siding installation company, we use EDCO Steel Siding to ensure quality, durability, and a lasting finish.
Fiber Cement Siding
Fiber cement siding is one of the most durable options due to its ability to stand the test of time and weather. Made from a combination of composite cement and cellulose fibers, fiber cement siding offers a natural wood look with the durability of concrete. It also comes in a range of colors and styles that will give your home a unique look.
LP Smartside
As a quickly growing siding option, LP Smartside offers the beauty of traditional wood sidings while maintaining a longer life span. This beautiful, redefined composite material is made to withstand weather and pests, giving your home the timeless elegance of traditional wood siding.
High Quality Siding Installation for Savage Homes
Going above and beyond to provide quality siding installation is what we're all about at Perfect Exteriors. Our Savage siding installation experts only use high-quality products from leading manufacturers and brands, including:
James Hardie Siding
James Hardie siding is a sought-after choice for homeowners because of its beauty and durability. Made from fiber cement, this siding replacement option is resistant to fire, insects, rot, and extreme weather elements. Our experts are highly trained, fully licensed, and boast years of experience installing James Hardie siding, so you can be sure of professional installation right from the start.
Mastic by Ply Gem
Mastic by Ply Gem offers the best in quality vinyl siding products. With its durability, relatively easy maintenance, and wide range of colors and styles, Mastic vinyl siding provides a perfect exterior solution for your home. We will help you choose a style and color that complements your home, and our experienced Savage siding installation professionals will take care of the rest.
EDCO Siding
Metal siding is a great option for homes in Savage, MN, because of the extreme weather conditions. EDCO Siding offers elegant, high-quality steel siding products designed to withstand the worst that Minnesota weather can throw at them. Offered in a range of styles and colors, you're sure to find the perfect EDCO steel siding to complement your home.
The Best Savage Siding Contractors
The Savage siding company you choose is the difference between quality workmanship and a rushed job. That's why it's crucial to choose a Savage siding company with a proven track record of excellence.
Excellent Customer Service
At Perfect Exteriors, our customers are our top priority. We offer free estimates and inspections to ensure that our customers make an informed decision about their home improvement projects. Being fully licensed and insured, you can rest assured that your project is in good hands.
High-Quality Products and Partnerships
Quality products are critical to a high-quality siding installation. That's why Perfect Exteriors only collaborates with the best suppliers in the business. Unlike other Savage siding installation companies, we partner with top brands like EDCO, James Hardie, GAF, and Andersen to bring our customers the best in quality and style.
Our Savage siding installation experts are fully trained and certified to install these products to ensure a proper and professional installation.
Excellent Siding Workmanship
High-quality workmanship is our mantra at Perfect Exteriors. We ensure that siding installation is done correctly by overseeing every step of the process, from measuring and material selection to installation.
We clean the work area every day to prevent messes and yard damage and always take care to protect your home and landscaping during the installation process for a seamless, damage-free experience.
Free Siding Estimate for Savage Homeowners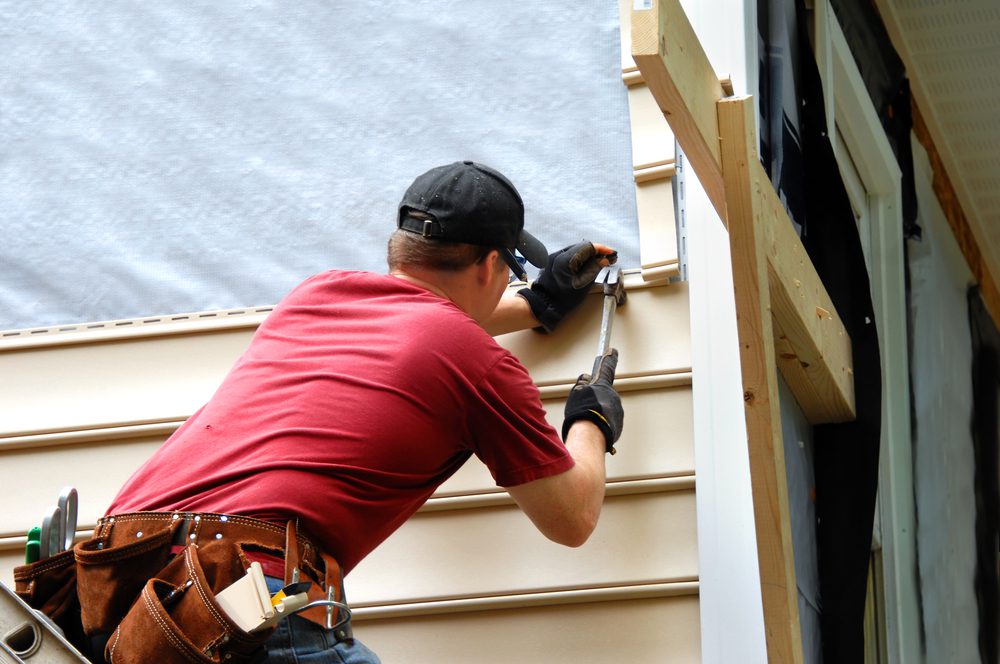 From improved curb appeal to increased energy efficiency and home value, installing new siding can provide several benefits for homeowners in Savage, MN. If you're interested in upgrading your home's exterior with vinyl, steel, or fiber cement siding, contact us today for a free estimate.
We are a trusted Savage siding company and we'll guide you in finding the right siding solution for your home and budget. Our Savage siding contractors team can handle every phase of the installation process, from removing the old siding to cleanup and debris removal, for a flawless, hassle-free experience.