Siding Installation Contractor in Plymouth, Minnesota
When you're looking to increase the curb appeal of your home, make it more efficient, and enhance its value, new siding is the way to go. Perfect Exteriors is the Plymouth siding company you can rely on for siding installation and siding replacement. We even offer free estimates to ensure you understand the costs associated with the service before the project begins
Premium Plymouth Siding Replacement Contractor
Perfect Exteriors is the premium Plymouth siding replacement contractor you need. We only utilize the most superior materials to ensure a long-lasting, quality job. Whether your home requires vinyl siding, steel siding, or fiber cement siding, or you opt for an LP SmartSide version, you can rest assured every piece will be built tough to last.
Vinyl Siding
Your Plymouth siding contractor can install or replace vinyl siding on your home. Perfect Exteriors has successfully handled vinyl siding installation for many years, on countless houses. When you need a maintenance-free option, vinyl siding is the way to go. Numerous color options are now available, ensuring you receive the precise look you desire in whatever color scheme you're hoping to achieve to complete your home's look.
When you're on the hunt for vinyl siding on a budget, allow Perfect Exteriors to provide you with the best options for your specific needs. We tailor our siding plans to your budget and beauty standards so every customer gets exactly what they're after. Your satisfaction is our guarantee.
Steel Siding
Steel siding has its benefits as well. If you're hoping for a material that can greatly withstand the Minnesota weather, then allow your Plymouth siding company to utilize steel siding on your home. It's extremely durable and won't soon chip, rust, or peel like other materials sometimes do.
You won't have to worry much about maintenance with steel siding installed. Opt for an EDCO siding version and you'll be getting the highest quality option with energy-efficient qualities. Steel siding of this caliber can help retain heat during those harsh Minnesota winters, yet deflect it during the hot summer months.
Fiber Cement Siding
Your Plymouth siding installation could benefit from fiber cement siding. This material is extremely durable because it's reinforced with strong cellulose fibers. It's highly resistant to impact, so the strong Minnesota weather won't have much, if any, effect.
Fiber cement siding works well on any home, no matter the architectural style. Numerous style selections and colors are available for fiber cement siding, so you can select one that best suits your home's aesthetic.
LP SmartSide
LP SmartSide offers a manufactured wood siding material that provides a timeless appeal to your home. Choose between:
Lap siding in either textured or smooth finishes
Engineered wood panel siding that offers a warm look
Vertical siding with a charming appeal
Cedar shakes timeless charm combined with SmartSide technology for better durability
High Quality Siding Installation for Plymouth Homes
You know you're getting high quality siding installation from Perfect Exteriors thanks to their superior materials and products. All home projects are handled using the highest quality materials that are designed to be long-lasting and withstand the Minnesota weather that's ever-changing. We utilize brands like James Hardie, Mastic by Ply Gem, EDCO, and more.
James Hardie Siding
The Plymouth siding company, Perfect Exteriors, utilizes James Hardie siding materials if you desire. This is a fiber cement siding version built tough to withstand any type of Minnesota weather. It's even resistant to fire, moisture, and pests.
Mastic by Ply Gem
Ask your Plymouth siding contractor to install Mastic vinyl siding made by Ply Gem. It won't paint or chip like painted vinyl. It even comes with SolarDefense Reflective Technology that resists the sun's UV rays and helps keep your home cooler inside.
EDCO Siding
Your Plymouth siding installation process may benefit from the EDCO version. This steel siding brings with it a sense of elegance, beauty, and durability. Choose between:
A solid finish
A blended finish
Enduragrain HD texture
A wood-grain texture
The Best Plymouth Siding Contractors
When you're looking for the best Plymouth siding contractor in town, Perfect Exteriors is here to meet all of your expectations. We're touted as one of the best in the area thanks to our quality products, important partnerships, excellent customer service, and impeccable workmanship.
Excellent Customer Service
As your Plymouth siding company, we vow to always provide the most excellent customer service you can receive. With free estimates, regular inspections, and a customer-first approach, Perfect Exteriors is the customer-based business you're hoping for. We are also fully licensed and insured, so should something ever go wrong, it's on us.
High-Quality Products and Partnerships
Perfect Exteriors does not offer limited Plymouth siding installation. We partner with the best companies, such as EDCO, James Hardie, and Andersen, to provide you with the high-quality products you deserve for the job. With an extensive list of siding options, colors, and styles, every customer can get the precise siding and look they desire.
Excellent Siding Workmanship
As your Plymouth siding company, we vow to provide excellent workmanship every time. Not only will your siding look great, but your yard will too since we're always sure to end our day with a thorough clean. The work area is picked up each day so you aren't left behind with an unsightly mess. Perfect Exteriors prides itself on a job well done.
Free Siding Estimate for Plymouth Homeowners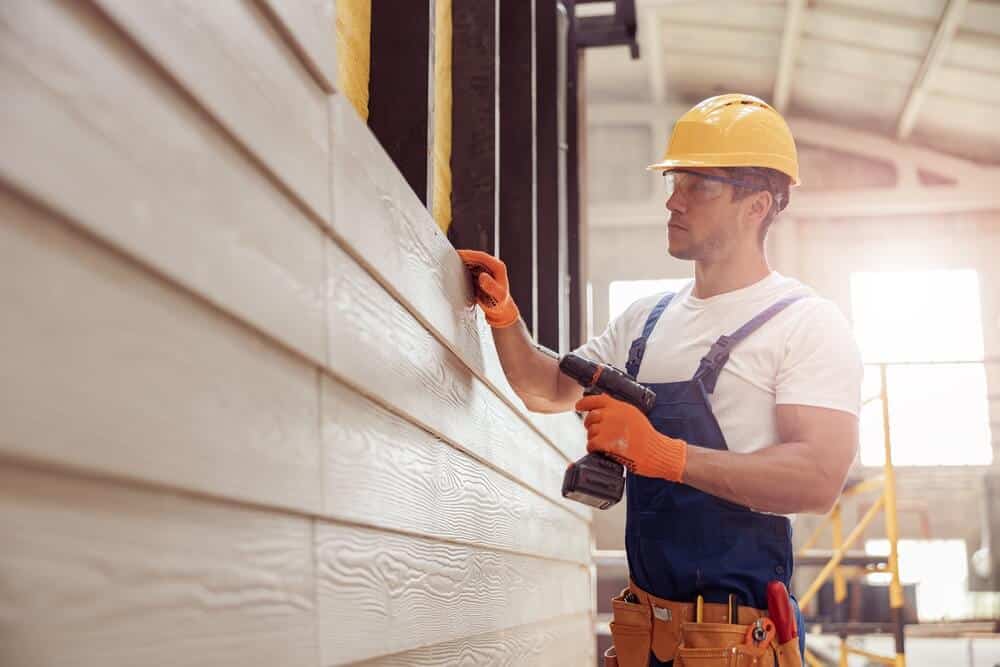 Get your Plymouth siding installation from a top Plymouth siding contractor in the area. Perfect Exteriors offers a wide range of products in a variety of colors and styles. Whether you're on the lookout for fiber cement siding, EDCO steel siding, or traditional vinyl siding, you can receive a free estimate on us.
When you're ready to have high quality siding installed, reach out to the top choice in Plymouth for siding installation and siding replacement: Perfect Exteriors.