Experienced Siding Contractor Osseo MN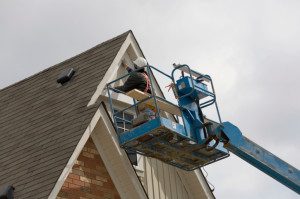 When you are looking for a siding contractor in Osseo, MN, you want to find someone who can get the job done quickly, professionally, and at a reasonable price. Perfect Exteriors has been doing exactly that for over thirty years, and has built one of the best reputations in the industry for customer satisfaction.
Reasons Why We Are A Siding Contractor Osseo MN
Let's take a look at three good reasons to choose Perfect Exteriors as your home contractor:
Projects Quickly Completed – No other siding contractor in Osseo, MN will get the job done as quickly as Perfect Exteriors can. Whether you need minor patch work or a complete siding replacement, they will get it done extremely quickly.
Top Quality Products – Every year Perfect Exteriors evaluates new siding materials and products in an effort to continue to offer their customers nothing but the best.
Master Level Training – Perfect Exteriors has a more demanding training standard than any other siding contractor in Osseo, MN, and the results show in their work. Things get done right when you hire Perfect.
Not only is Perfect Exteriors a fantastic choice to make for your siding contractor in Osseo, MN, but they can assist with virtually any other exterior renovation project you may have in mind as well. Call them today to speak with one of their friendly experts about your home renovation needs.
Call Us For Siding Contractor Osseo MN
Contact us today to request a free estimate or to ask us any questions you may have. You may call us at 763-271-8700, or visit Perfectexteriorsmn.com for more information about siding contractor Osseo MN.