The Top Siding Contractor Monticello MN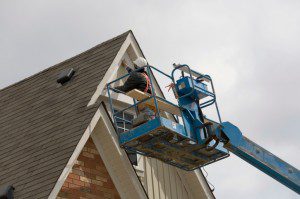 Are you ready to transform your home's exterior appearance with new siding? Then it sounds like you'll need a top siding contractor Monticello MN! Homeowners have been turning to Perfect Exteriors of Minnesota for years and for good reason!
We work with all types of home siding, including:
Aluminum siding;
Vinyl or PVC siding;
Brick and stone veneer;
Wood siding shingles; and
Cement fiber siding.
Many older homes may have asbestos siding, which is no longer utilized. Other less common types of siding include hardboard composite siding and fiberglass siding (although there are some new high-tech styles of fiberglass siding that are gaining popularity.)
Wood siding is falling out of style too as a result of its lack of durability compared to aluminum and vinyl siding, but some homeowners do enjoy wood siding and wood shingle roofing to achieve a rustic, woodsy look.
Aluminum and other metal sidings are favored for their durability and fire-proof qualities. The same can also be said of brick and stone siding.
Vinyl and PVC siding is available in lots of price points and they can be used to achieve lots of different looks.
Cement fiber siding is a great choice for durability, but the different styles and looks are limited for this material.
Experienced Siding Contractor Monticello MN
If you're ready to transform your home's look, turn to a team of experienced siding installation experts! We can also help with replacement window installation, roofing, guttering projects, insulation and other home improvements.
Perfect Exteriors of Minnesota is fully bonded, licensed and insured, providing our customers with total peace of mind and protection. What's more, we're confident in our work, so we also offer a guarantee on all of our workmanship.
Call The Siding Contractor Monticello MN
Trust your home to a professional siding contractor! Monticello, MN homeowners are invited to call Perfect Exteriors of Minnesota at 763-271-8700 to request a price estimate. Or visit us online at www.PerfectExteriorsMN.com to know more about siding contractor Monticello MN.