Siding Installation Contractor in Monticello, Minnesota
Exterior siding isn't a new revelation. However, there are a lot more options today than there used to be. Siding not only enhances curb appeal but offers other value to your home including energy efficiency, protection from Minnesota's weather, and durability to your house's exterior. For nearly 20 years, Perfect Exteriors has been the company Monticello homeowners have turned to for excellence in siding replacement and siding installation. Let us have a look at your home and show you what siding has to offer.
Premium Monticello Siding Replacement Contractor
When considering a siding replacement for your home, you have options. Perfect Exteriors would love to discuss these options with you. Today you can choose between fiber cement siding, steel siding, and vinyl siding – each with its own unique options. Our team has two decades of experience serving homeowners just like you. Choose us to be your Monticello siding contractor.
Vinyl Siding
Vinyl siding has been around for years and has only improved in quality, durability, and options. Through partnering with some of the best vinyl siding manufacturers such as Mastic, Alside, and Royal Building Products, Perfect Exteriors can offer you a choice in profiles and styles with the widest range of colors available today.
Our vinyl siding installation team has installed many different profiles and styles including Charter Oak vinyl, Carvedwood vinyl, and Ovation vinyl to name a few. Let Perfect Exteriors, your Monticello siding company, show you the various looks you can achieve with these different options.
Steel Siding
Looking for an upgrade from vinyl siding? Check out what steel siding has to offer. Steel siding requires minimal maintenance. It will hold up to Montecillo winters without chipping, peeling, or rusting. Did we mention it offers an impressive lifespan, too?
As your Monticello siding installation company, we are delighted to be able to offer you EDCO steel siding. We consider EDCO the best manufacturer of steel siding in the business, providing you with a lifetime warranty on its products.
Fiber Cement Siding
As your Monticello siding contractor, we would be remiss if we couldn't offer you the best siding installation or siding replacement available today. Fiber cement siding is made of composite cement with reinforced cellulose fibers mixed in. Partnering with James Hardie siding has allowed us to offer you the widest selection of colors in a variety of styles for your home.
LP SmartSide
Of course, if you would like to stick with old-fashioned wood siding, we have a vast amount of experience with wood siding installation and wood siding replacement, too. From cedar shakes to perfection shingles, vertical, lap, or panel siding we work with LP SmartSide for our wood siding materials. As your Monticello siding company, we will discuss all the options with you and happily show you examples of our wood siding replacements and siding installations.
High-Quality Siding Installation for Monticello Homes
Teaming with the best siding manufacturers allows us to provide the highest quality siding across Minnesota. No one can beat the vinyl siding, metal siding, or fiber cement siding Perfect Exteriors, your siding company, has available for our customers. When you choose us, you can count on the best siding replacement available today.
James Hardie Siding
James Hardie is nothing but the best in fiber cement siding. It comes with an unbeatable warranty and resists moisture, pests, and fire as nothing else can. Offered in so many color choices including:
Let your Monticello siding company show you samples available from James Hardie fiber cement siding.
Mastic by Ply Gem
If your choice is for vinyl siding, let us introduce you to the charms and styles of Mastic by Ply Gem. Its bold color collection offers solar defense reflective technology. Mastic vinyl siding is quality tested and certified with guarantees you can count on. Another reason we choose Mystic is its durability. Ask your Monticello siding contractor for more information.
EDCO Siding
When it comes to steel siding, nothing compares to EDCO, and Perfect Exteriors would be remiss if we didn't show you this product line. Whether you are looking for old-fashion charm or a sleek modern look you can find it with steel siding. Looking for natural wood-grain texture, EDCO has it. Prefer a maintenance-free and simple look, let us show you Enduragrain HD by EDCO. Let your Monticello siding installation contractor share the wide array of choices in EDCO with the durability only steel siding can offer.
The Best Monticello Siding Contractors
Choosing siding replacement or siding installation for an older home or new one is a big investment, but also a wise one. Vinyl siding, metal siding, or fiber cement siding will increase the value of any home when installed right by your Montecillo siding installation team. With the years of experience we have to offer, we hope you will choose Perfect Exteriors as your Monticello siding company.
Excellent Customer Service
Throughout Minnesota, Perfect Exteriors is known for providing top customer service for our clients. It is something we take considerable pride in along with our A+ Better Business Bureau rating. We have been serving homeowners just like you since 2002 and are a locally owned and operated business. We are happy to offer you a free home inspection and a free estimate of any of our options for siding installation.
High-Quality Products and Partnerships
It is through the great partnerships we have made that we can offer you high-quality materials in fiber cement siding, metal siding, and vinyl siding. We are proud to carry the products of EDCO, James Hardie, Ply Gem, Andersen, and GAF and to offer these products to you. Call us to share what makes these materials a smart choice for your home siding.
Excellent Siding Workmanship
Top-quality siding and excellent siding workmanship go hand-in-hand and that is what you get through your Montecillo siding company, Perfect Exteriors. Our siding installation teams are prompt, courteous, and respectful of your property. Whether you are having siding replacement or are selecting siding for the first time, our installers will keep your property tidy throughout the process of your Monticello siding installation. You can count on us.
Free Siding Estimate for Monticello Homeowners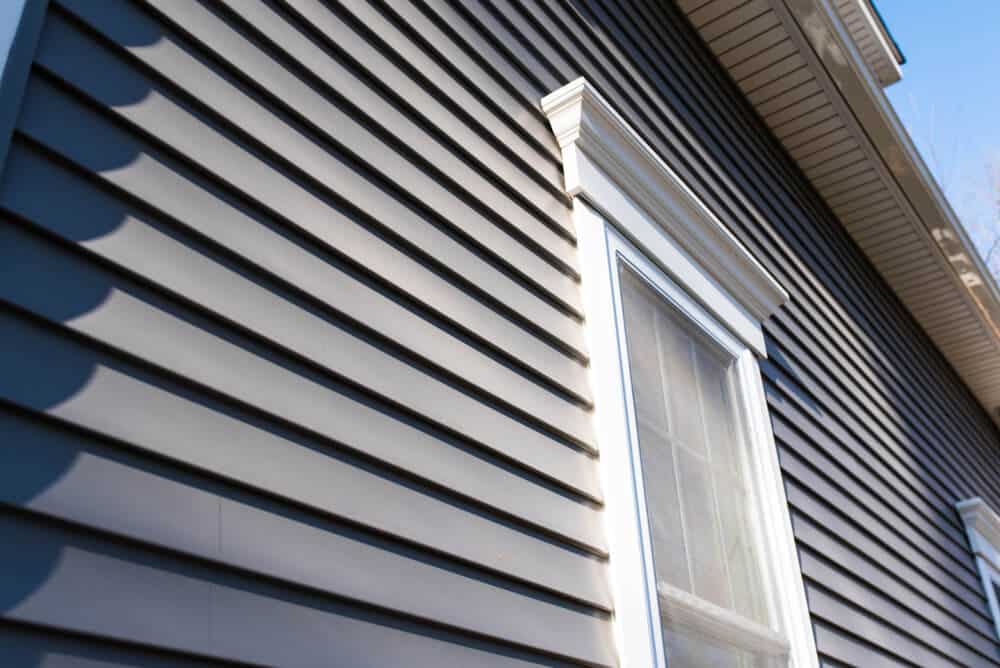 Perfect Exteriors is not just a fly-by-night company. We are in it for the long haul. We have been serving our Monticello neighbors for nearly two decades and plan on being around to provide excellent service for many decades to come. Contact us, your Monticello siding contractor, so we can get started on your home's new siding.