Siding Installation Contractor in Maple Grove, Minnesota
Count on a Maple Grove siding company like Perfect Exteriors to boost your home's curb appeal. With beautifully done siding in place, you'll increase your home's value and greatly enhance the energy efficiency of your space. No matter if you need new siding installation or old siding replacement, your Maple Grove siding contractor is here to help whenever you're ready to reach out.
Premium Maple Grove Siding Replacement Contractor
When you're looking for a premium Maple Grove siding replacement contractor, Perfect Exteriors is the way to go. We offer only the best materials to our customers. We've partnered with various companies to bring us the latest technology for durable siding that's built to last through the harshest Minnesota temperatures.
Vinyl Siding
If vinyl siding is your solution, Perfect Exteriors will ensure you get the best vinyl material for the job. As your Maple Grove siding contractor, we vow to provide a low-maintenance material that withstands all weather and lasts for years to come.
We've handled vinyl siding jobs for countless years on a wide variety of homes. With our diversity in color choices, top material makers, and styles, every customer can have their home's exterior enhanced in a way that looks and feels best to them.
Steel Siding
Minnesota can bring harsh weather, particularly in the winter. Don't let the snowfall wreck your siding. Our steel siding options hold tough against the elements and remain free from dents, chipping, and rust. Steel siding from a Maple Grove siding company that you can trust is the best you can get for a low-maintenance material that won't break the bank. Energy efficiency is also at an all-time high with this material.
Fiber Cement Siding
Maple Grove siding installation can come in the form of fiber cement siding. When you're on the hunt for reinforced material that's incredibly durable and able to withstand anything, fiber cement siding is for you. The cellulose fibers within it improve its durability and keep it resistant to impact.
No matter the type of architecture seen on your home, fiber cement siding will pair with it well. It comes in a large selection of colors so you can be sure you're getting the best choice for your home's overall look and street appeal.
LP SmartSide
A manufactured wood siding is yet another option for siding, and LP SmartSide ensures it's just as durable as the rest. This company has created several options that use their SmartSide technology for improved longevity.
Select cedar shakes, vertical siding, engineered wood panels, or lap siding. Each one provides unique benefits, but all will protect your home the way it's intended.
High Quality Siding Installation for Maple Grove Homes
Only the highest quality materials are used by Perfect Exteriors. You can rest assured that your Maple Grove siding installation will be seamless thanks to the superior products utilized during the process. Whether you're getting steel siding, fiber cement siding, vinyl siding, or any other type, you'll know it's built to last and made tough and capable of withstanding the weather.
James Hardie Siding
Perfect Exteriors is a Maple Grove siding company that partners with many of the top brands. James Hardie is just one of those brands, with fiber cement siding that's incredibly resilient. Moisture, pests, wind, and even fire are no match for this material.
Mastic by Ply Gem
If you prefer your Maple Grove siding contractor to utilize Mastic vinyl instead, Ply Gem has provided Perfect Exteriors with plenty of it. This type of vinyl siding won't soon chip or deteriorate. The SolarDefense Reflective Technology it utilizes is great for energy efficiency and keeping the interior of your home comfortable on hot days.
EDCO Siding
A solid or blended finish are just two of the looks you can achieve after your Maple Grove siding installation is complete. That is, when you choose EDCO steel siding. It brings out the elegance and beauty of your home.
The Best Maple Grove Siding Contractors
Perfect Exteriors is considered one of the best Maple Grove siding contractors for many reasons. We offer every patron the customer service they deserve. Add to that our excellent workmanship, quality products, and partnerships with the best material manufacturers, and you can rest assured that your siding experience is one you won't soon forget.
Excellent Customer Service
Every Maple Grove siding company should provide their customers with quality customer service. As a fully insured and licensed business, Perfect Exteriors is guaranteed to handle our mistakes. We'll even provide a free inspection if you need, and offer free starting estimates for every job.
High-Quality Products and Partnerships
Your Maple Grove siding installation always gets handled with care, using the highest quality products. We've partnered with companies like James Hardie, Andersen, and EDCO to bring you the best products on the market built to withstand strong winds, excessive snow, long rains, and harsh rays from the sun. We'll never push a product on you, and only vow to offer you the best solutions for your siding needs.
Excellent Siding Workmanship
Perfect Exteriors promises to be the Maple Grove siding company you deserve. We never leave a mess behind and instead end each workday picking up our materials and getting any dust and debris cleaned up. Your siding and the surrounding area will be well-maintained each day we're there.
Free Siding Estimate for Maple Grove Homeowners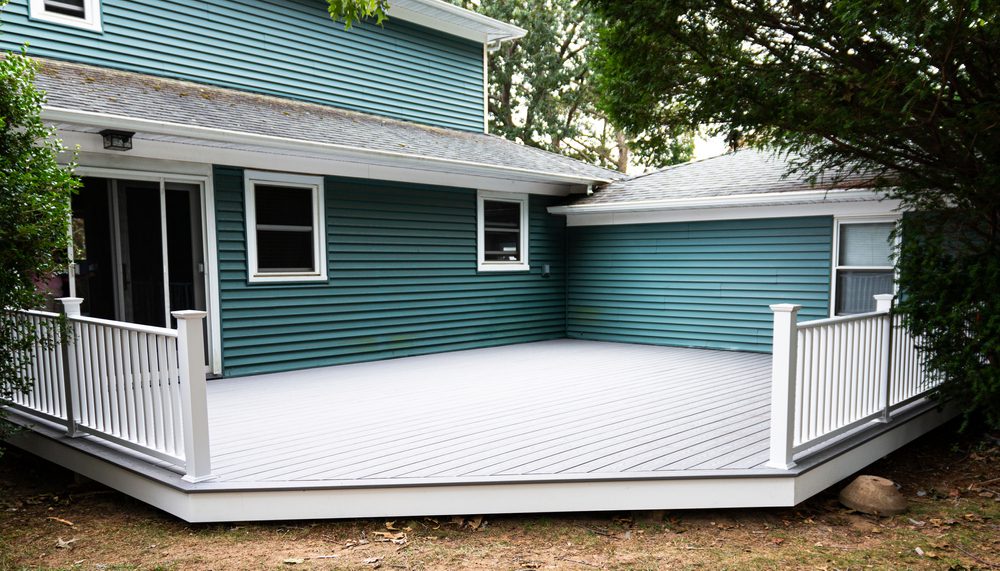 Your Maple Grove siding installation is made better by a professional company that prides itself on customer service. With Perfect Exteriors, you get to select the precise type of siding you want (steel siding, fiber cement siding, etc.) as well as choose the best style and color to make your home the appealing place you desire.
Contact us when you're ready to get the siding you deserve. Our high quality options are perfect for every Maple Grove home.