The most Trusted Siding Contractor Maple Grove MN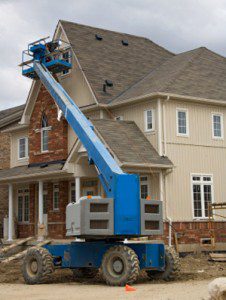 Ready to transform your home's look with brand new siding? Don't trust your home's exterior to just anyone; turn to an experienced, trusted siding contractor! Maple Grove, MN residents have been turning to Perfect Exteriors of Minnesota for years.
One of the most popular types of siding is vinyl and PVC siding, which comes in lots of different styles, colors and quality ratings. In fact, there's something for every price point when it comes to this type of siding.
Vinyl and PVC sidings are a low maintenance solution and they're available in lots of different colors and styles. This type of home siding is also impervious to rot, insect damage and other degradation that can destroy wood clapboard and shingles. (But notably, you can get PVC and vinyl siding that resembles clapboard and wood shingles!)
Like every option, there are a couple of drawbacks. You can't paint this type of siding and it can fade with time; this can cause problems if you need to replace a portion of siding in the future as the un-faded new siding may not match the older, faded sections.
But in all, it's an affordable and durable type of siding available at lots of different price points.
In fact, we can help with more than just siding! We can also help with insulation, roofing, gutter installations, replacement windows, and lots of other home improvement projects.
Fully Licensed Siding Contractor Maple Grove MN
Perfect Exteriors of Minnesota is fully licensed and insured. We also stand behind our workmanship with confidence, offering a full guarantee! Our products are also covered by manufacturers' warranties for added coverage.
Call The Professional Siding Contractor Maple Grove MN
If you're ready to install new vinyl/PVC siding, contact the region's favorite siding contractor! Maple Grove, MN residents can request a no hassle, no obligation price quote from Perfect Exteriors of Minnesota by phone at 763-271-8700. Log onto www.PerfectExteriorsMN.com to learn more about siding contractor Maple Grove MN.