Siding Installation Contractor in Lakeville, Minnesota 
Are you building a new home or want to refinish the exterior of your current home? Having a professional Lakeville siding installation from the experts at Perfect Exteriors can provide several benefits. From making your home more energy-efficient to increasing its resale value and providing more curb appeal, new siding is an investment in your home.
Premium Lakeville Siding Replacement Contractor
Not all siding is identical. Each material has its ideal situation and benefits. Depending on the needs of your home, Perfect Exteriors can guide you on which siding material is best. We specialize in numerous siding options to suit your needs. These include:
Vinyl
Steel
Fiber Cement
LP Smartside
#1. Vinyl Siding
Vinyl siding is a practical choice for many homeowners. Its high durability and affordability make it a common material in new homes or existing renovations. Alternatively, this type comes in many colors and styles, and it is easy to customize a siding installation for your installation. Explore all of the options we have from Ovation, Royal Woodland, and more, and see how you can customize your next siding project.
#2. Steel Siding
If your property sustains extreme weather conditions or you want a siding material that provides a sleek, clean look, steel siding may be the right choice. It does not crack, chip, or peel, making it virtually maintenance-free. Another fantastic benefit of steel siding is how energy-efficient it is. This material will reflect heat in the hot summer months while keeping your home warmer during the cold winter season.
#3. Fiber Cement Siding
Fiber cement siding is a terrific solution for homeowners who need an impact-resistant siding choice. Its colors do not fade with time and can withstand damage from harsh weather or other external elements like water or pests. This siding material is an exceptionally durable option for many homes due to its consisting of composite cement with reinforced cellulose fibers.
#4. LP Smartside
If you prefer the traditional look of wood siding, Perfect Exteriors is the ideal Lakeville siding company that offers exceptional LP Smartside options with various styles and colors. You can choose between multiple wood materials for unique siding solutions. When choosing LP Smartside for your home, the experts at Perfect Exteriors can guide you on some additional feature elements to create a beautiful exterior. From shutters to soffit and fascia, using LP Smartside siding products is a terrific option for many Lakeville homeowners.
High-Quality Siding Installation for Lakeville Homes
Spending money on a siding replacement can be costly, depending on the type of material you choose and the amount of labor necessary to complete the job. Thankfully, the professionals at Perfect Exteriors can make your search for a Lakeville siding contractor simple.
We use only the highest-quality products that will last for years and ensure you are happy with your final product and the installation process. Lakeville residents can choose from these popular siding manufacturers:
James Hardie Siding
Mastic by Ply Gem
EDCO Siding
James Hardie Siding
James Hardie siding products use fiber cement materials for a durable and attractive siding solution for your home. There is one to suit any style or taste with a wide range of color options to choose from. The durability to withstand moisture, weather, and other outdoor elements makes James Hardie siding products a terrific choice.
Mastic by Ply Gem
Perfect Exteriors is a proud Lakeville siding contractor for an installer of one of the best vinyl siding suppliers, Mastic by Ply Gem. They use UV-resistant SolarDefence Reflective Technology to keep your siding from fading over time. The products from Mastic by Ply Gem are not only durable but also attractive for fitting many different styles.
EDCO Siding
Homeowners who prefer a long-lasting and durable siding option should explore EDCO Siding. They offer high-quality metal siding materials offering several finishes, colors, and styles for optimal customization. The elegant and beautiful products from EDCO Siding will last for years and provide optimal protection for your home.
The Best Lakeville Siding Contractors
Perfect Exteriors is your best choice for a professional Lakeville siding company. We use eco-friendly products, provide exceptional service, and want you to be happy throughout the entire installation. Talk to us today about how we can help take care of all of your siding needs.
Excellent Customer Service
We are fully licensed and insured for your peace of mind, focusing on excellent customer service. Providing free estimates and inspections of your current home is just one way Perfect Exteriors can help make your home's exterior beautiful again and keep you on budget. If you are dealing with insurance quotes or have questions about our available warranty, our friendly staff is here to help you any time.
High-Quality Products and Partnerships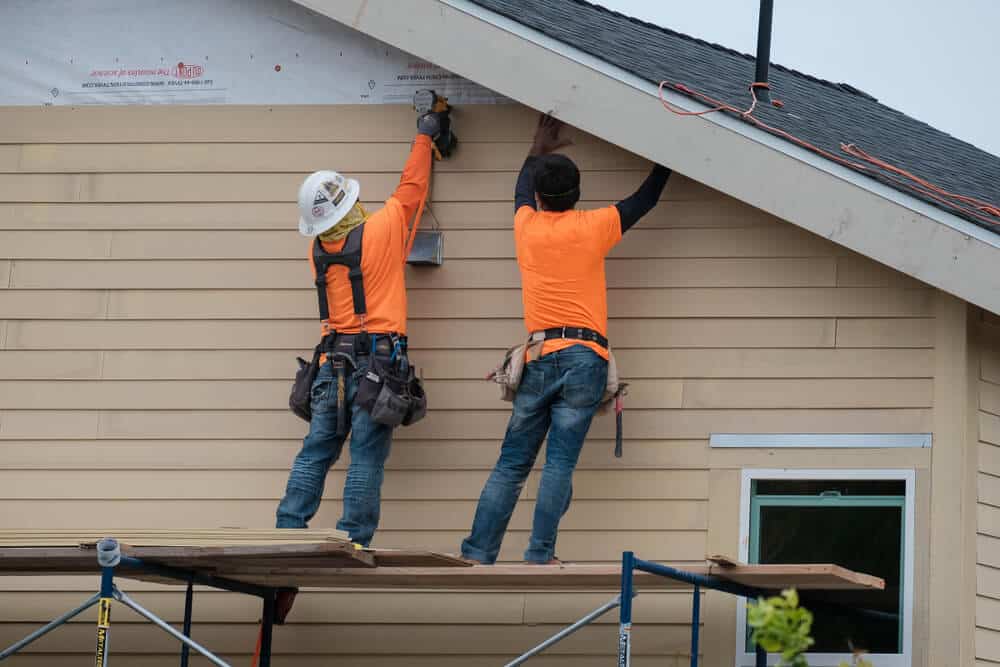 Here at Perfect Exteriors, we only use the best high-quality products and partner with exceptional manufacturers. This way, you are confident that the materials we install will resist sun damage, last for years, and keep their attractive look. Our top brand products from suppliers such as EDCO, James Hardie, GAF, and more, will last, so you can continue to enjoy them for years with minimal maintenance or upkeep.
Excellent Siding Workmanship
As an experienced and knowledgeable Lakeville siding company, Perfect Exteriors strives to give each client the best installation experience. From minimizing yard damage to ensuring daily cleanup, our professionals ensure that you receive top-notch materials and workmanship through every step of your project.
Free Siding Estimate for Lakeville Homeowners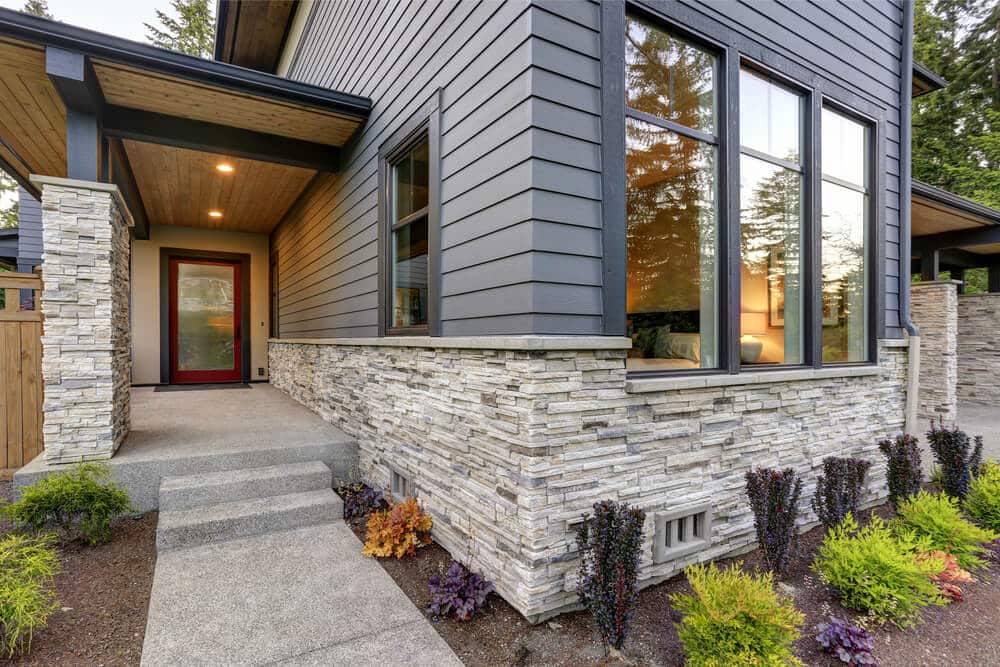 If you need to find a Lakeville siding company for your new or existing home, be sure to call on Perfect Exteriors. We will provide you with a free inspection and quote for all your siding needs.
So whether you have a traditional wood siding product in mind or want o to choose a more modern material, we have all your needs covered. Browse through our many siding choices and see which style and material will work best for your next project.
Contact us today and see how much better your home can be with help from Perfect Exteriors.