Siding Installation Contractor in Edina, Minnesota
Perfect Exteriors is the premier Edina siding contractor that offers a wide range of installation and replacement services. Not only can we help with immediate repairs and siding replacement, but we can help you choose new vinyl siding, steel siding, or fiber cement siding to increase the aesthetic of your house.
Choosing Edina siding installation helps increase your home's curb appeal, value, and energy efficiency. Perfect Exteriors is the perfect Edina siding company to call for your siding installation or replacement.
Premium Edina Siding Replacement Contractor
Perfect Exteriors doesn't just offer one type of siding. We offer vinyl siding, steel siding, and fiber cement siding to work for your unique style and budget needs. As the best Edina siding contractor, we make sure that we offer a variety of materials and services to help renovate your house in the best way possible.
Vinyl Siding
Are you looking for something durable, long-lasting, and aesthetic? If so, look no further than vinyl siding for your home. This material is the top choice for homeowners who want a durable, high-quality, energy-efficient, low maintenance, eco-friendly, and beautiful option for their house. A new siding installation of vinyl siding can help increase the value of your home in no time.
See why Perfect Exteriors is the safest choice as an Edina siding company when it comes to installing high-quality vinyl siding on your home.
Steel Siding
Steel siding is a top choice for homeowners who want a durable, strong, low-maintenance, and bug-repellent option for their house. Although this siding material is more expensive than vinyl siding or fiber cement siding, steel siding is a good choice for those who want a material that won't deteriorate over time or through harsh weather.
For homeowners who want a long-lasting choice, use Perfect Exteriors as your chosen Edina siding contractor to get the job done.
Fiber Cement Siding
Fiber cement siding is the third-most popular choice for homeowners who want a multi-year, aesthetic, non-flammable, anti-rot, and UV-resistant option for their house. Although this type of fiber cement siding can take longer to install and cost more for your Edina siding installation, it won't deteriorate.
Use Perfect Exteriors as your Edina siding company to begin your siding installation project today. We guarantee that this fiber cement siding replacement will last decades.
LP Smartside
Maybe you want something with a different look than vinyl siding, fiber cement siding, or steel siding. If so, we have a smart choice for you when it comes to siding replacement—LP Smartside.
Wood siding offers the versatility of being almost any color and is environmentally friendly for eco-conscious homeowners. Sometimes, choosing wood can be better for the resale value of your house and the environment.
Expert Siding Installation for Edina Minnesota Homes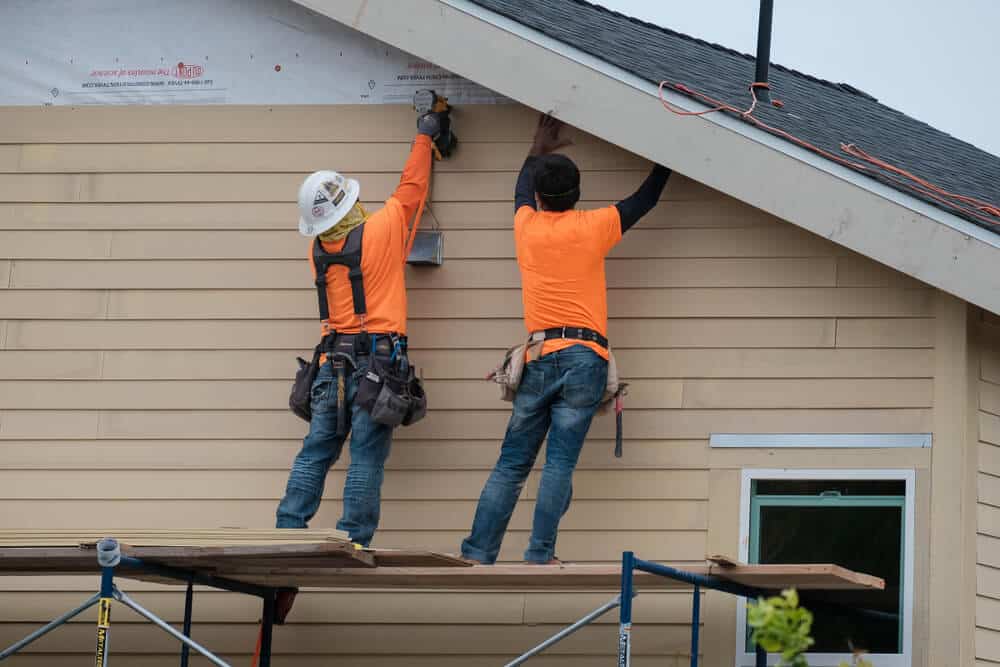 Perfect Exteriors uses high-quality, durable, and long-lasting materials for siding replacement projects. As one of the most widely-used Edina siding contractor businesses in the Minnesota area, we maintain a high level of standards throughout all of our Edina siding installation projects.
James Hardie Siding
James Hardie siding is a high-quality brand that ensures your Edina siding installation will last many years. This type of fiber cement siding is UV-resistant, moisture-resistant, and fire-resistant, helping protect your house against anything and everything.
Mastic by Ply Gem
Mastic by Ply Gem is a solar-reflective, highly-tested, beautiful, and colorful siding option that can increase the value of your home. It is a vinyl siding that provides fantastic durability without the chipping or cracking that paint frequently features.
EDCO Siding
EDCO siding is a dependable, durable, and highly-protective option that can help keep your home safe and secure even during the most intense bouts of weather. This versatile siding offers different finishes and colors that make it easy for homeowners to personalize their house's exterior.
The Best Local Edina Minnesota Siding Contractors
Not sure who to use for your Edina siding installation project? Look no further — Perfect Exteriors is the best choice for siding services in Edina, Minnesota.
Excellent Customer Service
Perfect Exteriors is a business dedicated to customers. Whatever you need, we can do it for you. We always put the customers first to ensure you are happy with the end product. Not only do we guarantee happiness, but we offer free estimates and inspections during your siding replacement process, helping you save money and time.
Our fully-insured and licensed business is a reputable Edina siding company that focuses on customer happiness and support.
High-Quality Products and Partnerships
We work together with high-end brands in the industry to ensure every Edina siding installation project goes seamlessly. By collaborating with brands like EDCO, Andersen, GAF, and James Hardie, we guarantee that we use only the best quality for our customers.
Excellent Siding Workmanship
As a business, we pride ourselves on performing consistently high-end work. We double-check our work and ensure we don't miss any details. At the end of the siding installation project, we clean up the space and repair any damage.
Contact our professional and experienced team today to begin working with an Edina siding contractor on your project.
Free Siding Estimate for Edina Homeowners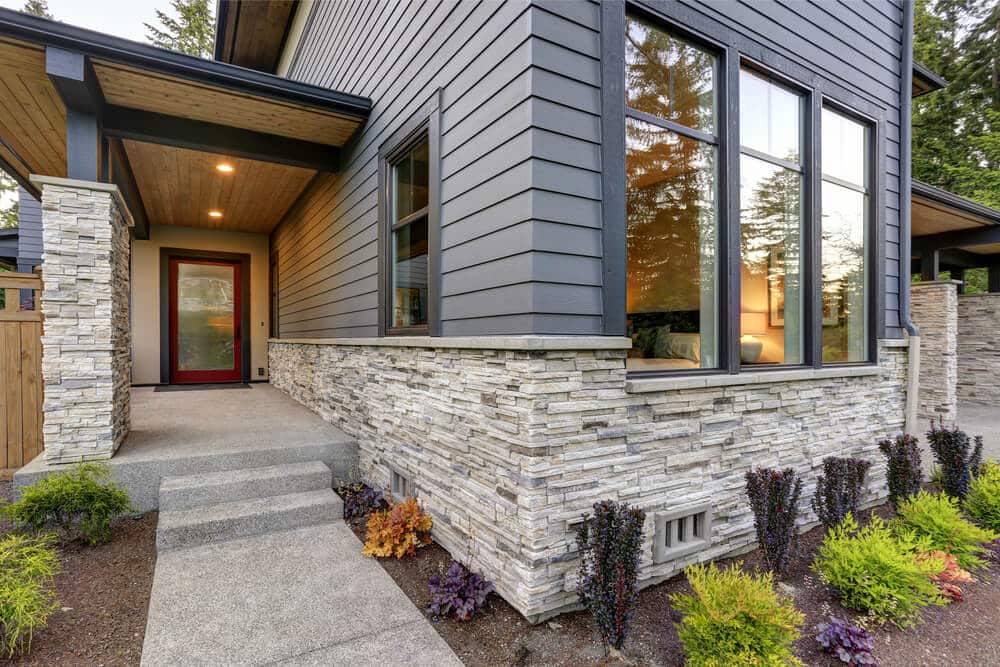 Are you looking for an Edina siding company that won't break the bank? Finding a reputable business that offers a free siding estimate before getting started is key to saving money upfront and building trust.
Fortunately for you, Perfect Exteriors does just that. We offer free siding estimates and inspections for homeowners in Edina, MN to give you an idea of the budget, project, and scope of your repairs. Contact us today to start working with the best Edina siding contractor in Minnesota—Perfect Exteriors.
Get Your Free Estimate