Siding Installation Contractor in Champlin, MN
Upgrading your siding can increase your home's value, improve curb appeal, and make your home more energy efficient. If you're looking for a reliable Champlin siding company, Perfect Exteriors offers high-quality siding installation and siding replacement. We work with all of the best brands and the most popular siding materials, so contact us today to learn more about our industry-leading siding services.
Premium Champlin Siding Replacement Contractor
Whether you're looking for vinyl siding, steel siding, or fiber cement siding, Perfect Exteriors offers the best Champlin siding installation available. Our Champlin siding contractors offer a choice of excellent materials that are long-lasting and stylish.
Vinyl Siding
Vinyl siding is durable and requires little to no maintenance, meaning once we've completed your Champlin siding installation, your vinyl siding will last for years without requiring any upkeep. Vinyl siding is available in a wide range of colors, so we can easily match existing siding or completely refresh the style of your home.
Steel Siding
Steel siding provides a sleek and clean look while offering unparalleled durability. If you'd like a siding replacement that stands up to weather damage, steel is your go-to. Once a quality Champlin siding contractor like Perfect Exteriors installs steel siding, maintenance costs and responsibilities are minimal. Steel siding is also great for energy efficiency by deflecting heat in the summer and attracting it in the winter.
Fiber Cement Siding
Fiber cement is a composite cement made with cellulose fibers. It's durable, available in a selection of bold colors, and requires minimal maintenance. Unlike paint, the colors of fiber cement siding lasts for years without touch ups. It's one of the best materials for resisting water and pests. This means you don't need to worry about mold, swelling or cracking.
LP SmartSide
LP SmartSide siding is made of an innovative engineered wood. It offers the classic, beautiful appearance of wood siding, but lasts for years in any weather conditions. SmartSide can work with many different architectural styles, from Craftsman bungalows to contemporary ranch houses. It also comes in multiple styles, including lap siding, engineered cedar shake siding and vertical siding.
High Quality Siding Installation for Champlin Homes
At Perfect Exteriors, we use the highest quality materials for siding installation and siding replacement projects. This means that your Champlin siding installation professionals only use the best brands. Each of these brands specializes in a different material, so you can benefit from great quality regardless of the material you prefer.
James Hardie Siding
James Hardie provides exceptionally durable fiber cement siding. Their fiber cement siding stands up to UV rays, humidity, pests and extreme weather. It's even fire-resistant. James Hardie siding also comes in a range of stylish colors that last for years without fading or chipping.
Mastic by Ply Gem
Vinyl is one of the most popular siding materials for our Champlin siding company, and Mastic offers the best vinyl siding available. It's both beautiful and durable. Mastic siding comes with SolarDefense Reflective Technology, which resists heat and UV rays from the sun. This keeps your home cool and comfortable in the summer, while preventing the color of your vinyl siding from fading. This siding is available in a selection of vibrant colors and comes with a long-term warranty that highlights Ply Gem's confidence in the quality of the material.
EDCO Siding
EDCO is an excellent brand of steel siding. Steel siding is an exceptionally durable material that can stand up to any weather conditions while offering timeless style. You might not think of steel as coming in different colors, but EDCO metal siding comes in multiple colors and finishes, so you have plenty of style options that a Champlin siding contractor can install.
The Best Champlin Siding Contractors
If you're planning a siding installation or siding replacement project, Perfect Exteriors is the best choice for a Champlin siding contractor. We care about our customers, so our Champlin siding company provides excellent service. We'll give you an upfront cost estimate and multiple high-quality options, and we'll leave your home and lawn looking clean and beautiful.
Excellent Customer Service
At Perfect Exteriors, we put our customers first, meaning we start all of our siding installation projects with a free, personalized quote so you can understand what you can expect to pay upfront. We're fully licensed and insured, so you can trust that your siding installation will be done the right way.
High-Quality Products and Partnerships
Doing the best Champlin siding installation possible means only using the best brands and materials. We use excellent siding brands like EDCO, Andersen, GAF and James Hardie. All of these brands offer beautiful, durable siding options, so you can choose the right siding material for your home. These materials last for years with minimal maintenance.
Excellent Siding Workmanship
Perfect Exterior prides itself on performing the highest-quality work and using the highest-quality materials. We'll make sure that your siding installation is done correctly and designed to last for years. While we're working on your home, we'll clean as we go, so you don't need to worry about mess or damage to your lawn. We'll take care of your space while we work to install your new siding.
Free Siding Estimate for Champlin Homeowners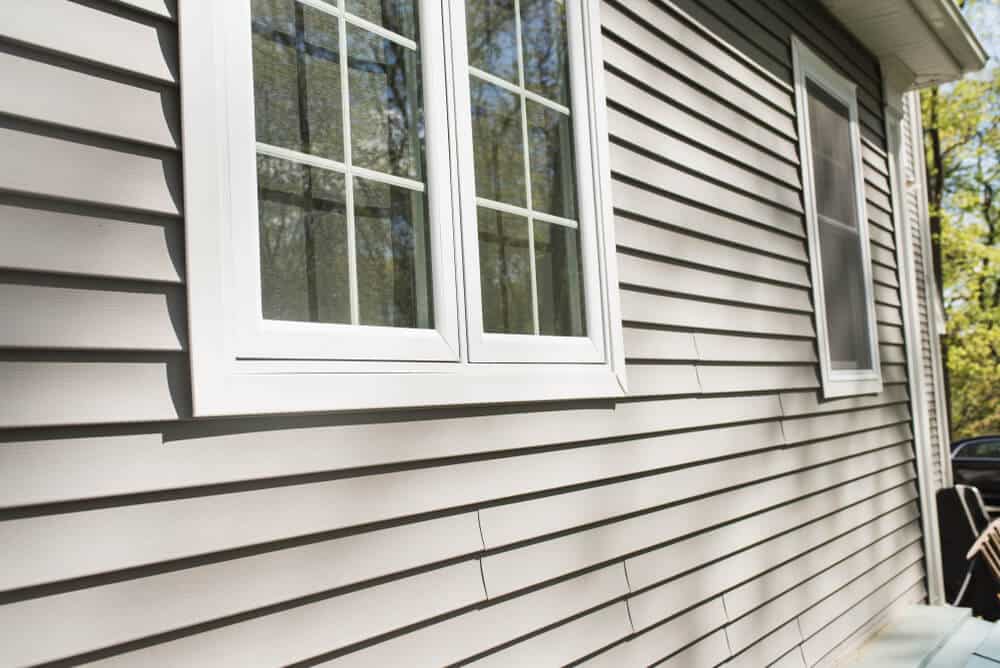 Perfect Exteriors is your best choice for a Champlin siding company. We'll work with you to choose the best material for you, whether that's vinyl siding, steel siding or fiber cement siding. All of these materials offer multiple styles and colors to fit with the look of your home and are designed to last for years with little to no maintenance. If you're thinking about new siding installation, schedule your free consultation and estimate for your Champlin siding installation with Perfect Exteriors today.