Siding Installation Contractor in Blaine, Minnesota
If you need some new siding or find yourself wanting a change to the exterior of your home, there are only a few reliable contractors in every area. The difficulty of deciding whether or not a change is necessary should be the least of your worries.
If you also live in Blaine, Minnesota, your search for professional siding installation contractors doesn't have to be stressful: there is a Blaine siding contractor. We are fully prepared to offer you fantastic service for Blaine siding installation.
Perfect Exteriors is a Blaine siding company that is the best offered in Blaine, Minnesota. With our clean and energy-efficient work, you can improve your home's curb appeal, increase its value, and lower your energy costs.
With Perfect Exteriors your home will become one you're proud of.
Premium Blaine Siding Replacement Contractor
As a Blaine siding company, Perfect Exteriors offer a wide range of siding options that fit your neighborhood style or allow you to choose a siding replacement, taking you in the direction you want for your new home.
#1. Vinyl Siding
The vinyl siding offered by Perfect Exteriors is high in quality. Once the work is provided and the siding is up, the vinyl can withstand strong weather and require no additional maintenance from you. This type of siding is also offered in multiple colors, tailoring to your style.
The highlight of this vinyl siding is the different types of siding within this category. From carvedwood vinyl to royal woodland vinyl, there are many style options on top of the color options.
Perfect Exteriors offers many options from several trusted siding manufacturers, allowing you to build your dream home.
#2. Steel Siding
Steel siding offered by Perfect Exteriors is reliable through even the most severe weather due to its strong frame. This siding also requires zero maintenance and won't rust or peel in bad weather conditions.
The steel siding Perfect Exteriors uses is manufactured by EDCO, a trustworthy company. There are multiple benefits of steel siding, but Perfect Exteriors make it even more so because of our superior installation.
Steel siding is a popular choice due to its energy efficiency. The steel reflects the sun in the summer, keeping it cool indoors. In the winter, steel siding stores heat from inside the house and repels strong Minnesota winds. This ensures that no matter the season, your house remains at a comfortable temperature without breaking the bank.
#3. Fiber Cement Siding
Fiber cement siding by Perfect Exteriors happens to be the most reliable and durable sidings we have to offer. Fiber cement siding is made of composite cement, which denies any damage and refuses to crack or age.
While its composition outweighs its appearance, it is still offered in different styles and colors. Fiber cement siding doesn't wear out or need repainting, which ultimately saves you money and hassle by not needing repairs, replacements, or repainting.
#4. LP Smartside
LP Smartside stands out amongst the other sidings for one main reason. It's focused more on appearance rather than strength. That's not to say this siding can't endure strong weather, but as far as appearance goes, this one remains the cleanest and most beautiful.
It's a unique wood siding that captures anyone's eye and comes in different options, such as Lap Siding, Panel Siding, Vertical Siding, Cedar Shakes, and Perfection Shingle. Whichever one you prefer, Perfect Exteriors can provide it.
High-Quality Blaine Siding Installation Products
Perfect Exteriors only uses the highest quality materials for our siding replacement projects to ensure quality for our customers, which gives you the biggest bang for your buck. When searching for your Blaine siding installation, consider the following.
James Hardie Siding
James Hardie Siding offers beautiful fiber cement siding that helps your home stand out. James Hardie Siding is a top siding material installer with multiple color options and a durable composite cement composition.
Mastic by Ply Gem
Mastic by Ply Gem is a popular siding installer that provides customers with bold-colored, beautifully styled vinyl siding. Mastic's vinyl has solar defense reflective technology, keeping your home cool even on the hottest days and warm on the coldest ones.
EDCO Siding
EDCO siding provides one of the highest quality metal sidings with versatility in its colors, styles, and finish. Being one of the sidings in high demand, steel siding from EDCO is strong and gives your home a hint of elegance.
The Best Blaine Siding Contractor
Perfect Exteriors is the best choice as far as siding services go in Blaine, Minnesota for an abundance of reasons. If you need a Blaine siding company, we're the team for you!
Excellent Customer Service
Fully licensed and insured, Perfect Exteriors is known for how well we treat our treasured customers. We are always put first in every scenario, not to mention our offer of free estimates and inspections.
High-Quality Products & Partnerships
As previously mentioned, a huge part of Perfect Exteriors' success is due to the top brands we surround themselves with. Working with partners like EDCO, Anderson, GAF, and James Hardie, Perfect Exteriors produces quality with quality.
Excellent Siding Workmanship
Perfect Exteriors prides itself on the high-quality siding brands we use in our work. We are a top-of-the-line siding installation service with a high work rate. We get the job done efficiently and properly, leaving your home's siding clean and your yard trash-free.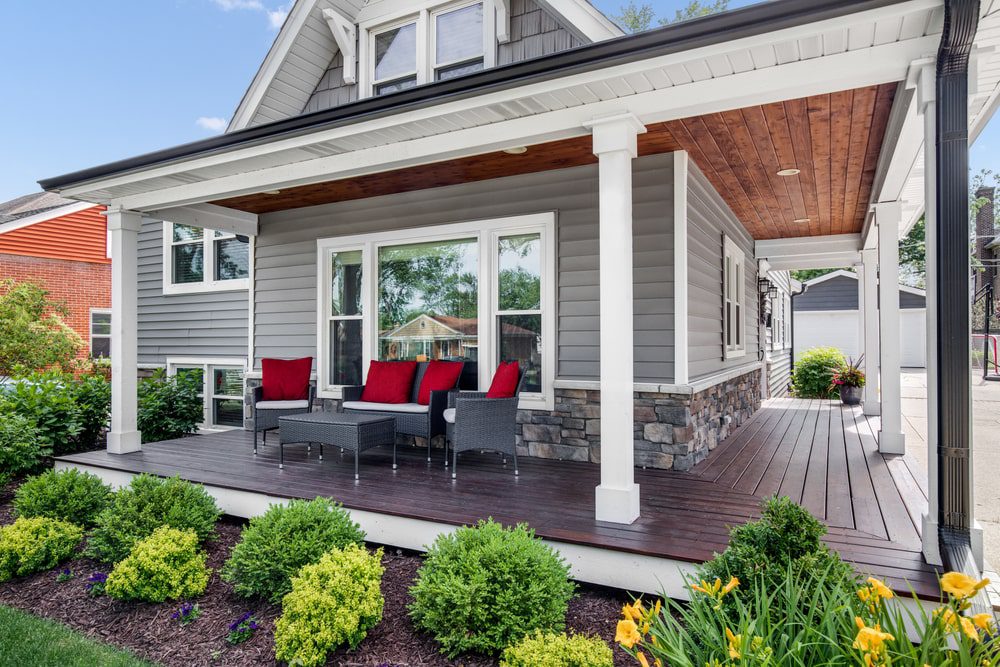 Free Siding Estimate for Blaine Homeowners
If you live in Blaine, Minnesota, and are looking to revamp the exterior of your home with a new Blaine siding installation, Perfect Exteriors is the best option for you. Perfect Exteriors offers a free siding estimate so you can gauge the cost of new siding on your home. You'll also know what to expect from working with Perfect Exteriors.
Perfect Exteriors will work with you and provide you with the support you need to fix your beloved home's exterior and make it something you're proud of. We'll put you first and offer high-quality brands alongside higher quality work that will bring life and light to your home.
All you have to do is give us a call to schedule your siding project and get your free estimate. Whether you need vinyl siding, steel siding, or fiber cement siding, we've got you covered. Don't hesitate to schedule your appointment today with your local Blaine siding contractor!
Get Your Free Estimate