Siding Installation Contractor in Becker, Minnesota
Are you looking into remodeling your house or building your new dream home in Becker, Minnesota? Let Perfect Exteriors take on the job of siding installation. We've been practicing siding installation in Minnesota for years, and are ready to improve the beauty of your home and raise its value.
In addition to enhancing your home's curb appeal, the right siding can also help you save money by improving your home's energy efficiency. Here at Perfect Exteriors, we are the best Becker siding company, and have the tools and experience that will put your home to rights.
Premium Becker Siding Replacement Contractor
Perfect Exteriors offers a wide selection of siding options for every home including vinyl, steel, fiber cement, and LP Smartsheet siding. Our wide array of products and services are sure to meet your siding installation needs.
#1. Vinyl Siding
Vinyl is an excellent choice of durable, maintenance-free siding. There is a wide selection of color options to perfectly suit your home. Perfect Exteriors partners with three of the best vinyl producers in the industry: Royal Building Products, Mastic, and Alside. Between these three, you can find the perfect fit for your home.
We will help you choose your new siding based on your home's needs. Vinyl siding is perfect for withstanding high winds, with extra-durable and beautiful hardwood styles.
You can even add vinyl siding accents to add detail to your home's exterior. Choose utility vents to match, pick out fixed shutters for charm, and ask about fascia edges that will seamlessly connect your gutters to your home. If you're having trouble picking a new vinyl siding, let our team help you choose.
#2. Steel Siding
Steel siding's clean appearance makes it a timeless addition to any home. Steel siding won't chip, peel, or rust. It's durable and requires little to no maintenance. Steel siding can also help you save money by improving your home's energy efficiency. It reflects summer heat but holds warmth in the winter.
Perfect Exteriors works with EDCO steel siding for its unbeatable quality, value, and lifetime warranty. There are four distinct styles of EDCO steel siding you can choose from, such as:
Lap siding
Dutchlap siding
Vertical siding
Shake siding
Once you've chosen the style, pick the color and the finish. Our team is always available to help should you need it.
#3. Fiber Cement Siding
Fiber cement is a cellulose fiber-reinforced cement compound. It's incredibly durable, and will surely withstand any test the weather of Becker, Minnesota throws at it. Your home will continue to look fantastic year after year with bold colors and fantastic durability.
Perfect Exteriors works with James Hardie to provide you with a wide array of styles and colors for your home. No matter the architectural style of your home, James Hardie has a fiber cement siding style to fit.
#4. LP Smartside
LP Smartside offers beautiful manufactured hardwood to make your house the best looking on the block. Choose the best style for your home from our variety of options, including:
Lap siding
Panel siding
Vertical siding
Cedar shakes
Perfection shingles
LP Smartside is quickly becoming a favorite for featuring the unmatched beauty of natural wood and durability. LP Smartside is redefining traditional building materials; now you can get the look and durability of natural wood without the worry of mold and rot.
High-Quality Siding Installation for Becker Minnesota Homes
Upgraded siding completely changes the look of your home. As the first line of defense against weather, the stakes for quality siding are high. For this reason, Perfect Exteriors uses the highest quality partners for our siding projects.
James Hardie Siding
James Hardie's fiber cement siding is one of the toughest materials on the market. This siding can withstand any Minnesota weather, from snow storms to harsh sun rays. James Hardie's siding will last for years without fading or chipping
Mastic by Ply Gem
Mastic by Ply Gem Siding Installers offers the very best in vinyl siding. We love Mastic's range of styles, colors, and durability, including Solar Defense Reflective Technology. Unlike paint, Mastic's vinyl siding won't chip or peel.
EDCO Siding
EDCO is the biggest manufacturer of steel siding in the U.S. For good reason, too-EDCO offers the best look, quality, and design in steel siding. They have plenty of options to fit any home.
The Best Becker Siding Contractors
Perfect Exteriors is an award-winning, family-owned business based in Central Minnesota. With over 35 years of experience, we are the best choice for siding services in Becker, Minnesota.
Excellent Customer Service
Perfect Exteriors always puts the customers first. We offer free estimates and inspections and are fully licensed and insured. We are a local business invested in top-notch workmanship, high-quality products, and customer-focused service.
High-Quality Products and Partnerships
To give our customers the very best for their homes, Perfect Exteriors only uses top brands like EDCO, Andersen, GAF, and James Hardie. We offer a full suite of products from brands you can trust. From vinyl to fiber cement, be assured you are getting the best quality for your home.
Excellent Siding Workmanship
Perfect Exteriors does high-quality work. We get the job done correctly. As part of our customer-focused policies, we will clean up the work area each day to prevent messes and yard damage on your property. Our certified installation team is a professional group sure to meet your every need.
Free Siding Estimate for Becker Homeowners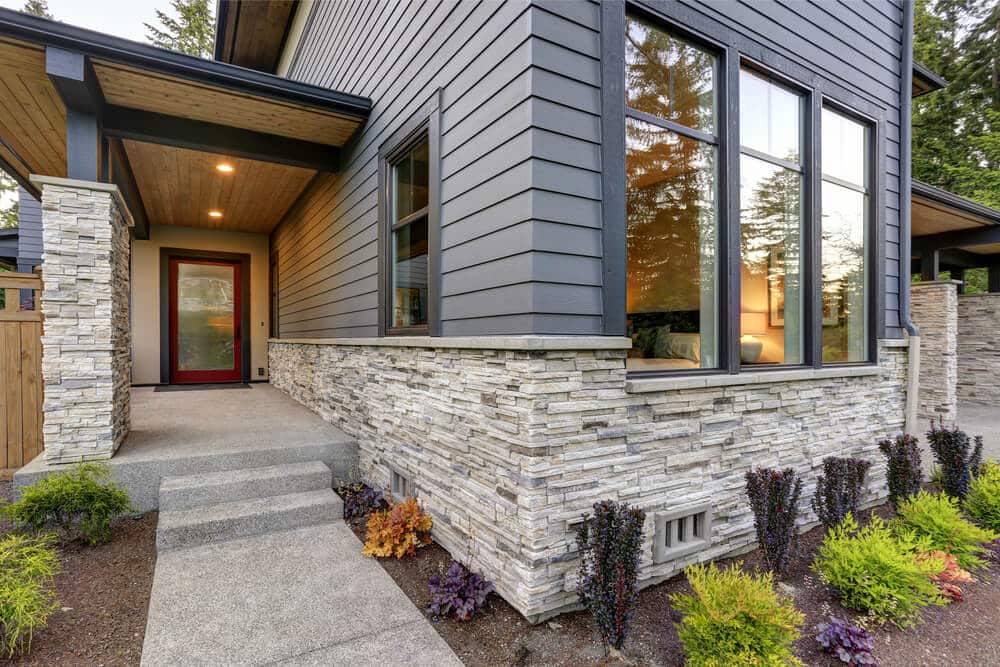 We are excited to get started on your new project. Contact us to schedule your free, in-home consultation and estimate. Our wide range of products and services can help you protect and polish your home, no matter what style best suits you.