Siding Installation Contractor in Anoka, Minnesota
Every homeowner wants to find reliable ways to improve the exterior of their property. As your trusted Anoka siding installation contractor, we're here to boost curb appeal and add value to your home with energy-efficient options.
At Perfect Exteriors, we provide a bevy of services related to Anoka siding installation. We're a community-loved team that offers plenty of options for homeowners and award-winning solutions that can provide the exact service you're looking for at the right price.
Premium Anoka Siding Replacement Contractor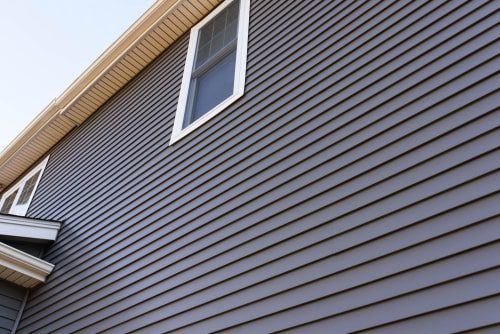 No matter the type of siding you are looking for, our team at Perfect Exteriors is here to assess your home and make sound recommendations.
As your Anoka siding contractor, we give you options that suit your home and provide unmatched installation services.
#1. Vinyl Siding
For those who want a siding that will last and requires little maintenance, we offer vinyl siding. Vinyl gives you complete control of what the exterior of your home will look like, and our manufacturers offer expanding color options to help personalize your home.
We take advantage of Royal Building Products, Mastic, and Alside. In addition to the siding itself, we also offer accents that include fixed shutters, trim frames, soffit, fascia, and utility vents.
#2. Steel Siding
Steel siding is tailor-made to protect your home from the weather. As one of the most durable materials available, you won't have to worry about rust, chipping, or serious maintenance.
We provide EDCO Steel Siding replacement for our customers, which is the largest manufacturer of steel siding in roofing in the United States. EDCO offers variety so you can choose steel siding that goes well with the other houses in your neighborhood. You can choose the style, color, and finish of the material before it goes up.
#3. Fiber Cement Siding
For one of our newest and most durable options, fiber cement siding from James Hardie is an intriguing choice. Fiber cement will last for years due to the nature of its construction and is perfect for the weather extremes in Anoka, Minnesota.
While the colors of some siding fade over time, fiber cement will still look vibrant years after it has been installed. The ColorPlus Technology James Hardie adds to fiber cement siding means it won't lose color from UV rays or the weather. And your siding replacement won't chip away like paint does, meaning you never have to repaint it.
#4. LP SmartSide
There's something about wood that just gives a home a rustic appeal. For those who want a wood siding that will stand up to Minnesota weather, LP SmartSide from Perfect Exteriors has you covered.
LP SmartSide is a new favorite for homeowners everywhere, and it will leave you with the beautiful aesthetic of wood without all the hassle. We offer this system in lap, panel, and vertical designs. With these choices and color options, you can make your house look exactly like your dreams.
We offer a long-term warranty for your wood siding as well.
High-Quality Anoka Siding Installation From Anoka Siding Contractors
We have years of experience under our belts, and you can trust us to know the best materials and brands on the market today. We also only work with the best manufacturers. So, rest assured, you're getting quality siding when we handle the job.
James Hardie Siding
James Hardie is a manufacturer of fiber cement siding with vibrant color options for their siding systems. The company boasts of the fire, pest, and moisture resistance of its siding.
As a trusted name for one of the most durable siding solutions, we trust James Hardie for Anoka homeowners.
Mastic by Ply Gem
Vinyl siding is the most-used variety across America, and Mastic by Ply Gem demonstrates why. It is incredibly durable with no cracking from paint chipping, and it comes in a plethora of colors.
Mastic siding is a superb choice for homeowners, containing enough options and features to satisfy anyone.
EDCO Siding
Durability from the harsh Minnesota weather is a key selling point for most siding systems. Steel siding from EDCO is the perfect choice for those who worry about how their home will stand up to the elements. And EDCO provides a wide variety of styles and colors to match your needs.
The Best Anoka Siding Contractor for Anoka Siding Installation
You live in an area with unpredictable and inclement weather, so you need Anoka siding installation from a company that understands these issues.
Our team at Perfect Exteriors is ready to meet all the needs of the Minnesota homeowner.
Excellent Customer Service From an Anoka Siding Company
Our company is fully licensed, insured, and made up of an experienced team that understands the importance of putting the customer first. We offer homeowners free estimates and inspections, so you know exactly what you need without paying top dollar for a consultation.
High-Quality Products and Partnerships
Whether it's EDCO, Andersen, GAF, or James Hardie, we have the best products on the market. And we've spent plenty of time getting to know these brands and creating partnerships with these companies. So, we're able to pass that experience on to our consumers to give you the best quality products available.
Excellent Siding Workmanship from an Anoka Siding Company
Nothing is worse than having a product installed improperly or the company damaging your property while doing the installation. Our Anoka siding installation not only ensures that your siding looks spectacular, but we're careful to keep your yard intact.
Our company has won several awards for its craftsmanship. These awards include the Monticello Times Reader's Choice Award for Best Window and Siding Company from 2015 to 2017, the Best of HomeAdvisor Award in 2015, and the GAF Triple Excellence Award.
Free Siding Estimate for Anoka Homeowners From an Anoka Siding Company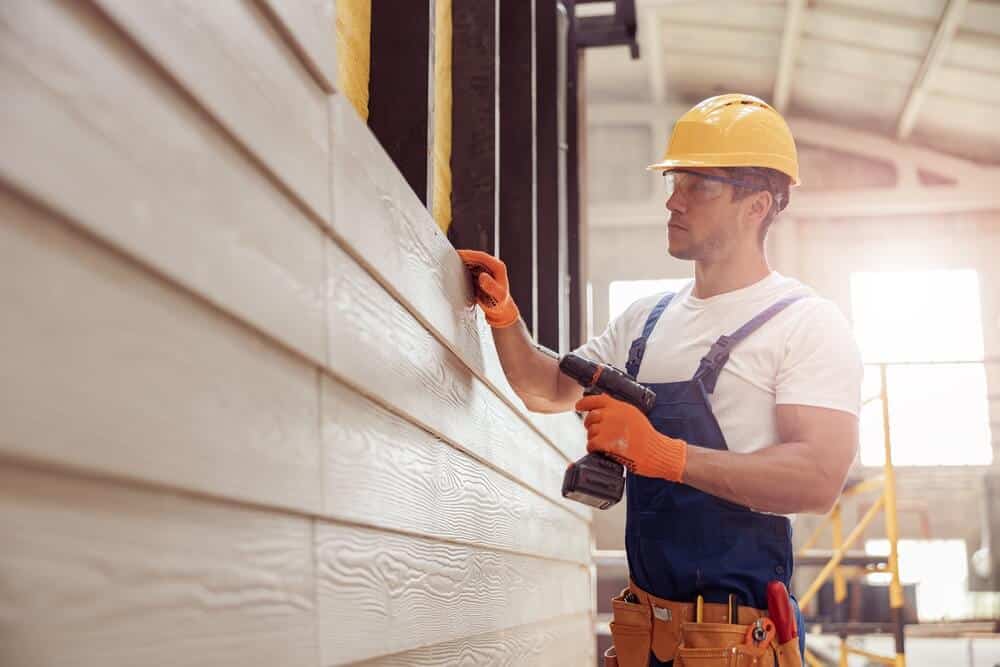 If you need an Anoka siding contractor and you're ready to purchase new siding for your home, you can contact us, and one of our Perfect Exteriors team members can give you a free siding estimate.
We are ready to provide you with high-quality siding and award-winning Anoka siding installation to give your exterior and new look.