Afordable Siding Contractor Albertville MN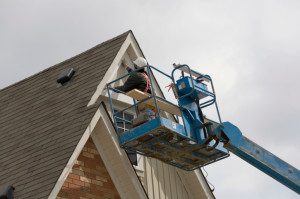 Finding ways to affordably update your home or add some value is not always easy, but with the help of a siding contractor in Albertville, MN it finally can be. If you think that your home is in need of a major makeover siding may be just the thing to take your home to new levels of style. Siding not only looks visually appealing when installed on your home, but it also makes your home so much more functional. Instead of needing constant access to painting services, you can make the update of your home fast and easy by simply calling a siding contractor in Albertville, MN. What are you waiting for? Now is the time to make your home stand out on your block for all the right reasons.
Many Options to Choose From
The best part about the home siding services that we provide allow you access to a variety of choices. This means that you have the ability to choose the exact type of siding that you desire most. The most common types are vinyl, fiber cement and wood, but we give you the freedom to choose what you feel will fit best with your home. The sheer amount of options allow you to customize the style of your home to fit your needs perfectly. We have what you are looking for and can help you create the look that you prefer. With so many different siding options to choose from, you couldn't possibly need any more.
Any Questions From Siding Contractor Albertville MN?
Not only do we offer a variety of siding options for installation, but we also help you through the decision making process. You need a siding contractor in Albertville, MN that knows what you are looking for and can help you find what matches both your style and budget. We speak in terms that you can easily understand and know exactly how to help you make the best choice about siding for your home. The amount of siding options to choose from can be a bit overwhelming for some, but we have you covered and can point you in the right direction. You can count on us to be right by your side with accurate information that is helpful.
Protection from the Elements
Not only is siding affordable, but it is also specifically designed to help shield your home from the outdoor elements. Giving your home needed protection is easier than ever before with our siding installation services.
Contact Us For Siding Contractor Albertville MN
For free inspection, call 763-271-8700 or visit Perfectexteriorsmn.com for more information about siding contractor Albertville MN.