Professional Siding Company Albertville MN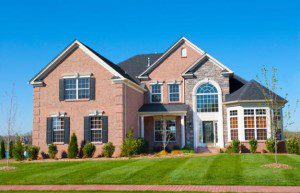 If your home needs new siding it's best to work this into your budget as quickly as possible. Your home's siding protects it from water damage caused by leaks, including mold and mildew buildup in the walls. Siding can also protect it from pest infestation, and it affects the home's overall curb appeal as well.
Tips To Find Affordable Siding Company Albertville MN
If you're a homeowner worried about how you can afford siding repair or new siding altogether, consider a few simple tips for saving money with a siding company Albertville MN.
1. Outright ask for cheaper alternatives.
A good siding company Albertville MN is not going to rip you off, but they may not always suggest the cheapest choice you have for new siding. This is because cheaper options may not last as long or look as nice, and a good contractor wants your siding to protect your home as much as possible. That being said, there's nothing wrong with outright asking if there are more affordable choices. You may be willing to accept a material that is a bit flimsier or not as attractive as another to better manage your budget, so don't hesitate to speak up and ask about alternatives for your home.
2. Ask if they can offer financing.
Some siding companies will offer financing especially for larger jobs. They may work with lenders who specialize in offering loans to homeowners for these types of projects and being able to pay on a monthly installment can make things more affordable for you.
You might also check with your bank or credit union and ask about a home improvement loan for your new siding. They too may be willing to offer you a low monthly payment for this type of work, since new siding adds to the value of your home and helps to protect it from the elements.
3. Consider all your long-term costs when choosing siding.
You may assume it will be cheaper to have one part of your home sided at a time, but having a siding company Albertville MN come out at different intervals can actually cost you money in the long run. A siding contractor needs to pay to set up their equipment and haul away their debris, and they incur this cost with each visit. If you have them repair or replace all your home's siding at once, you might save over the cost of doing this section by section.
Call Us For Siding Company Albertville MN
For free inspection, call 763-271-8700 or visit Perfectexteriorsmn.com for more information about siding company Albertville MN.