Finding Local Roofing Services Albertville MN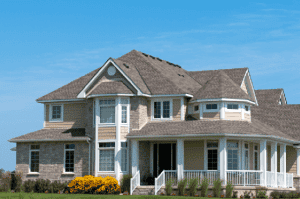 Finding a local roofing service might not seem like that hard of a task until you actually sit down to look. While just thumbing through the yellow pages might work for some people this isn't generally the best strategy. Here are a few ways to find a good roofer near or around Albertville, MN.
Word of mouth
One of the easiest and best ways to find a roofer is sometimes just by asking around. Talking to family, friends and coworkers they can often give you names and contact info for people they've used in the past that they used. This approach offers many benefits. Firstly, you get to hear the direct experience the person had with a particular roofer and/or roofing company. Their experience can work as an almost barometer of the kind of quality and service you can expect. Secondly, you visit the home that had work done and see the kind of quality that particular roofer/company did. This can help you decide on if they are a good fit for the job you need done or if they are one to avoid.
Internet to the rescue
In this ever expanding age of technology no other service can provide faster and easier answers than the internet. This is also very true for finding a quality roofer near you. While just punching in your search in to the search engine of choice might seem like the simple solution this doesn't always give you the best results. There are other websites out there specifically for finding contractors and other service professionals. In regards to roofing websites like www.perfectexteriorsmn.com are perfect for finding a roofer near Albertville, MN. Another advantage of searching online is getting reviews and firsthand accounts of a specific roofing company/person. However, unlike asking a friend, relative or coworker as mentioned above, some of these reviews may or may not be legitimate. There are some unscrupulous companies that hire people to write good reviews for their company or worse bad reviews for competitors. A good rule of thumb regarding online reviews is consistency. If a specific grip or complaint shows up more than once in several different reviews obviously written by different people it might be a good indicator of a potential issue.
Conclusion
Before you know it you'll have the perfect roofer touching up or repairing your roof in no time. Don't waste all your time and energy running around from company to company trying to get information. All the information you could need is right in your own backyard.
Call Us For A Roofing Services Albertville MN
Contact us today to request a free estimate or to ask us any questions you may have. You may call us at 630-963-1555, or visit Perfect Exteriors for more information about roofing services Albertville MN.